Outperform with a Major Force in Entertainment Insurance
---

Take1 Insurance, a Managing General Agent (MGA) and a division of U.S. Risk, is a comprehensive and cost-effective all-lines insurance program for the live and non-live entertainment, sports, and events industry. Product lines under Take1 are written with top-tier property and casualty insurance companies with years of experience providing insurance solutions to address the unique and often outside-the-box risks found in all segments of the entertainment industry.
With Take1 Insurance, you'll provide the protection your clients require on the first take – covering everything from a violent storm that can upend a performance or game; to transportation delays, fire, theft, and vandalism that can turn a production into a nightmare; to an equipment breakdown or theft that can halt a production shoot or delay a show; to a stage collapse or other crisis liability risk that can result in significant third-party injuries; and more.
Take1 is also a proud member and corporate and volunteer sponsor of the Event Safety Alliance (ESA), dedicated to promoting safety first throughout all phases of event production and execution through training and planning resources.
▶ For more information about Take 1, please visit take1insurance.com.
COVERAGE LINES
Automobile – from a vehicle to a fleet
Crime
General liability including liquor liability
Inland marine (worldwide)
International professional liability for various entertainment-related businesses including but not limited to E&O for motion pictures and television
Property
Umbrella
Workers' compensation
Cast coverage
Essential element
Negative film and videotape
Faulty stock, camera and processing
Props, sets and wardrobe
Miscellaneous rented equipment
Owned equipment
Extra expense
Third-party property damage
Business personal property
Money and securities
Non-owned and hired auto liability and physical damage
CGL – domestic and foreign
Stunts and pyrotechnics
Terrorism (buyback) and threat of terrorism
Producer errors and omissions
Acquisition and development errors and omissions
Film completion bond
Touring liability – domestic and foreign
Cancellation and non-appearance
Terrorism (buyback) and threat of terrorism
Musical instrument floaters
Merchandise
Promoter liability – domestic and foreign
Broadcasters liability
Broadcasters errors and omissions
Cancellation
Transmission failure
Liability
Cancellation and non-appearance
Terrorism (buyback) and threat of terrorism
TULIP (Tenant User Liability Insurance Program)
Touring liability
Fixed location liability
Props, sets and wardrobe
Third-party property damage
Cancellation and non-appearance
Errors and omissions
TARGET CLASSES OF BUSINESS
Motion picture production companies
Television production companies (including reality television)
DICE (Documentary, Industrial, Commercial, and Educational) production companies
Independent production companies
Shell and/or loan-out corporations
Post-production companies
Props, sets and wardrobe companies
Equipment rental houses (film)
Audio-visual firms and integrators
Studio rental houses
Catering companies
Touring entertainers and groups
Music promoters
Music producers
Equipment rental houses (music and festivals)
Festivals
Radio and television studios
Network or cable stations
Recording studios
Television studios
Arenas
Stadiums
Movie theaters
Playhouses
Nightclubs
Amphitheaters
Festival sites
Casino shows
Plays – fixed locations
Plays – traveling troupes
Musicals – fixed locations
Musicals – traveling locations
Festivals – indoor and outdoor
Sporting events – amateur and professional
Sporting arenas and stadiums
Cancellation and/or non-appearance
Event planners and coordinators
Scott Carroll, Executive Vice President/Take1 Program Director
(657) 261-2361 | Send a Secure Email
Vanessa Lujan, Senior Underwriter
(657) 261-2364 | Send a Secure Email
Cheryl Wladyka, Underwriter
(657) 261-2365 | Send a Secure Email
Charlene Perry, Underwriter
(469) 983-7210 | Send a Secure Email
Roshunda Osborne, Underwriter
(469) 983-7173 | Send a Secure Email
Ethan MacIntosh, Underwriter
(610) 619-5718 | Send a Secure Email
Marnine Casillas, Underwriter
(424) 208-5988 | Send a Secure Email
Zeb Guenther, Underwriter
(424) 208-5992 | Send a Secure Email
Haley Lewis, Underwriter
(469) 983-7412 | Send a Secure Email
Pam Hubbard, Underwriter
(657) 261-2360 | Send a Secure Email
Susan Carroll, Underwriter
(657) 261-2363 | Send a Secure Email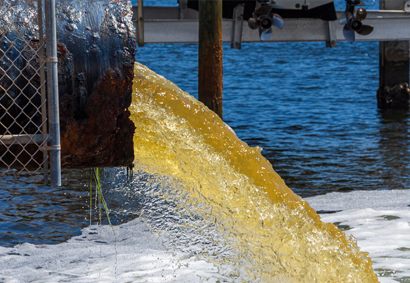 Environmental Pollution: Planning for Risks
December 1, 2023 | For business owners, an environmental pollution incident can result in stiff regulatory penalties and staggering expenses associated with cleanup… more ▶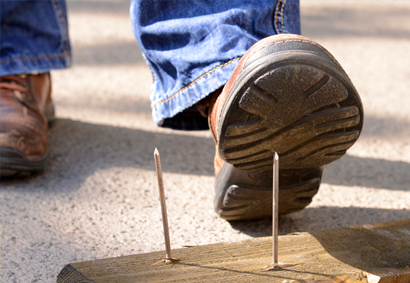 Managing Workers' Compensation Claims
November 15, 2023 | Claims management in workers' compensation programs is a critical component of a comprehensive workplace health and safety strategy, involving… more ▶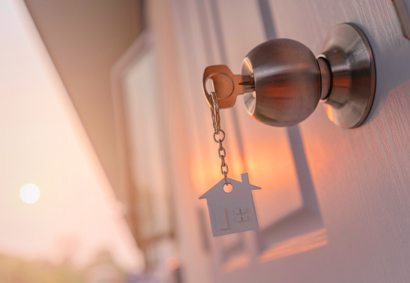 E&O and More in the Mortgage Industry
November 1, 2023 | Real estate professionals, including mortgage lenders, face numerous risks. These risks can result in significant financial burdens, particularly when legal claims… more ▶