Focused on Helping Your Agency Grow and Prosper
---
Headquartered in Dallas, Texas, U.S. Risk Insurance Group is a specialty lines underwriting manager and wholesale broker. We operate 18 domestic and international branches, and offer a broad range of products and services through our divisions and affiliated companies, which include U.S. Risk Underwriters, U.S. Risk Brokers, U.S. Risk Solutions, U.S. Risk Financial Services, Oxford Insurance Brokers, Ltd. (UK), James Hampden International Insurance Brokers Ltd. (UK), Antarah FZE (UAE), and UNIS United Insurance Services (Zurich).
U.S. Risk Divisions
---
U.S. RISK BROKERS
Formerly Jarrett Insurance Brokers, U.S. Risk Brokers, a wholesale excess and surplus lines insurance brokerage firm, has operated since the late 1960s. We employ over 50 brokers and represent more than 100 companies nationwide. The diversity of our product portfolio is unequaled in the wholesale brokerage community. Offering all forms of property, casualty, automobile, umbrella, professional, and risk management products and services, U.S. Risk Brokers can secure insurance coverage for virtually any type of business. In addition to all types of general insurance, our brokerage division specializes in healthcare liability; contractors; liquor liability; habitational; oil and gas; professional liability; aviation; products liability; transportation; and financial services coverages.
▶ More about U.S. Risk Brokers
U.S. RISK SOLUTIONS
U.S. Risk Solutions is our in-house MGA and underwriting management division located in several strategically located offices throughout the United States. The MGA center provides underwriting services for general liability, property and related lines on behalf of several highly rated property and casualty markets. It also offers products for small commercial lines and personal lines.
▶ More about U.S. Risk Solutions
U.S. RISK UNDERWRITERS
U.S. Risk Specialty Programs has offices located throughout the United States, and underwrites a variety of niche programs on behalf of numerous top-tier markets. This includes programs for community associations; entertainment and events; financial institutions; healthcare; energy and environmental; professional liability for insurance agents and miscellaneous E&O; parking and valet operations; staffing companies and PEOs; and transportation.
▶ More about U.S. Risk Underwriters
U.S. Risk Affiliated Companies
---
ANTARAH
Antarah is situated in the United Arab Emirates within the Dubai International Financial Centre (DIFC) and regulated by the DFSA. As a authorized Lloyd's of London Coverholder, it operates as a Managing General Agency within the Middle East and North African territories. The company offers a range of products including professional indemnity/combined general liability/terrorism on a reinsurance basis specializing in contractual requirements specific to the region. The team capitalizes on its regional expertise and product offerings with scope to develop solutions for its clients.
▶ antarah.ae
JAMES HAMPDEN INTERNATIONAL
An independent specialist reinsurance and insurance broking company headquartered in London specializing in international business and operating in the Lloyd's of London, European and international insurance markets. James Hampden International offers an entrepreneurial and refreshingly innovative approach to insurance broking that differs from that of its competitors. With James Hampden International's assistance, clients are able to gain the most effective commercial advantages wherever they are in the world. James Hampden International provides consultancy, insurance and reinsurance broking services on a wide variety of products covering a full range of risks catering for Coverholders/MGAs, associations, affinity groups, insurance companies, businesses and private clients on a global scale.
▶ jhinternational.co.uk
OXFORD INSURANCE BROKERS
Oxford Insurance Brokers Limited (Oxford) is a fully accredited Lloyd's insurance and reinsurance broker. Oxford offers a wide range of products and services to assist its clients worldwide, with their insurance and reinsurance solutions. Being a London-based Lloyd's broker, Oxford has access to one of the largest markets in the world. The company has over 120 Terms of Business Agreements (TOBAs) in place with all of the major Lloyd's Managing General Agents and UK insurance companies.
▶ oxfordinsurancebrokers.co.uk
UNIS UNITED INSURANCE SERVICES
UNIS AG was formed in 2017 from the merger of the well-known Lloyd's Coverholder Abraxas Insurance and IBC Direct. Both have been able to assert themselves over the years as well-established partners in the London insurance market and exploit the joint synergies through the merger under the new company UNIS AG, United Insurance Services, headquartered in Zurich. This merger will makes UNIS AG the leading Lloyd's partner in Switzerland and the Principality of Liechtenstein.
▶ unis.ch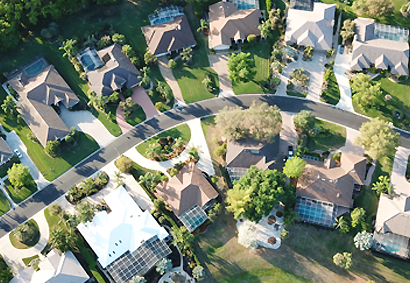 How HOAs Can Minimize Risk
December 12, 2022 | HOAs must contend with numerous risks to their operations. Implementing a comprehensive risk management plan addressing potential losses and… more ▶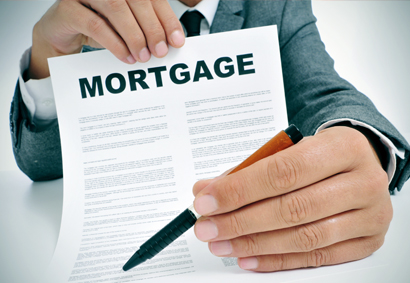 Who Needs Force-Placed Insurance?
December 1, 2022 | Financial institutions that fund home loans often maintain strict standards for borrowers. In addition to the initial criteria applicants must meet… more ▶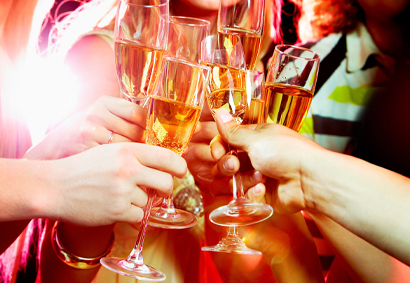 Risk Management for Holiday Gatherings
November 28, 2022 | Holiday gatherings are fun for employees to enjoy socialization off the clock. It's an annual tradition, but it also comes with various risks… more ▶