News and Articles
---
Ergonomic Risk Factors in Healthcare
September 3, 2019
The healthcare profession is an industry with numerous challenges and risks. Among the many risks healthcare providers face in delivering care is the alarming rate of injuries – a rate that surpasses many other industrial occupations that are understood to be dangerous, such as mining and logging operations. For certain patient demands, such as moving or transferring patients, specialized equipment and practices can help to reduce the instances of staff injuries. U.S. Risk Underwriters, a leading insurance brokerage, knows that healthcare facilities and their managers need to implement ergonomic features as a fundamental risk management strategy. Ergonomic equipment and features can not only reduce injuries, but also have the potential to dramatically lower the costs associated with insurance and legal claims.
What are Ergonomics?
Defined as the scientific study of people – the human factors – in the workplace, ergonomics looks at how employees interact with the equipment and environments as they work. Ergonomists have two goals in mind as they study workplace environments: to optimize performance and to reduce the risk of workplace-related injury.
Why are ergonomics important in the healthcare field? To answer that, it can be useful to understand injury rates among healthcare workers. In this field, workers are asked to perform routine tasks that can lead to severe injuries, including joint displacements, rotator cuff injuries, and musculoskeletal strains and sprains. In healthcare, the nursing profession accounts for the highest rate of injuries, according to the U.S. Bureau of Labor Statistics. Tasks like patient transfers, repositioning, and handling account for over 100 injuries per 10,000 workers, a number that is three times the national average injury rate across all industries. With this exceedingly high potential for serious injury among healthcare workers, implementing techniques and strategies to reduce rates is imperative.
What are the Risks Associated with Healthcare Workplace Injuries?
In any environment, workplace injuries account for millions of dollars in avoidable annual costs. U.S. Risk Underwriters and many other insurance providers understand that these excessive costs can negatively impact operations, putting facility assets and staff at risk. For healthcare workers, the risk of on-the-job injuries looms large; in fact, many workers in this field all but expect to be injured at some point during their careers. The risks of injury are many, and include:
Lost productivity
Lost wages due to the inability to work
Medical expenses, including treatment and rehabilitation
Chronic pain
High rates of disability, which often correspond to high early retirement rates
Excessive insurance claims (workers' compensation and occupational accident insurance)
Ergonomics in the Healthcare Workplace
Faced with ever-increasing injuries in the healthcare industry, the Occupational Safety and Health Administration (OSHA) released safety guidelines in 2003 and revised them in 2009, all designed to reduce injury rates among healthcare workers. In the guidelines, processes for identifying risks, creating reporting tools for injuries, and providing staff training on safe workplace practices were presented. The most important part of the guidelines is the concept of ergonomics – implementing equipment and practices with ergonomic features to slash the risks associated with patient care. Ergonomic equipment and practices encompass a broad range of solutions, including:
Specialized equipment for lifting, repositioning, and moving patients.
Establishing "lift teams" for patient movement activities.
Eliminating dangerous conditions such as tripping and slipping hazards.
Training on safe lifting practices.
Reducing repetitive motions that can lead to overuse injuries.
Coupled with comprehensive healthcare facility insurance, U.S. Risk Underwriters and workplace safety experts agree that the costs associated with on-the-job injuries can be reduced dramatically by implementing ergonomic practices throughout the healthcare workplace. By doing so, facility owners and managers can help to ensure their staff members have safe workplaces. Safe working conditions contribute to improved staff retention and increased productivity, benefitting caregivers and patients alike. ◼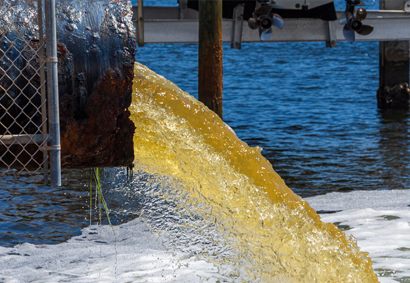 Environmental Pollution: Planning for Risks
December 1, 2023 | For business owners, an environmental pollution incident can result in stiff regulatory penalties and staggering expenses associated with cleanup… more ▶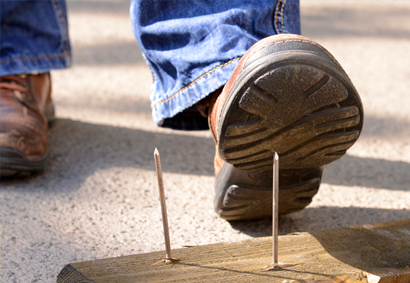 Managing Workers' Compensation Claims
November 15, 2023 | Claims management in workers' compensation programs is a critical component of a comprehensive workplace health and safety strategy, involving… more ▶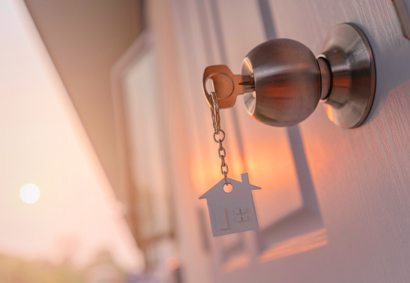 E&O and More in the Mortgage Industry
November 1, 2023 | Real estate professionals, including mortgage lenders, face numerous risks. These risks can result in significant financial burdens, particularly when legal claims… more ▶