News and Articles
---
Best Practices for Minimizing Risks at Large Events
July 26, 2018
Every year, millions of people attend large events ranging from music festivals to performance art shows, sporting events, fairs, and concerts. The overwhelming number of these events are conducted without issue, providing entertainment and enjoyment in a safe, welcoming environment. However, several highly publicized incidents of violence at public events in recent years have highlighted the need for event planners and venue owners to prepare for worst-case scenarios. Much planning goes into providing security for large events, and to minimize the potential risks, event planners must make security considerations their primary focus. Entertainment insurance is one of several components that help to minimize the risks associated with events; coupled with strong security and careful planning, these events can continue to be enjoyed by millions of attendees.
Security Considerations for Large Events
Preparing to host a large event at concert halls, outdoor venues, or stadiums begins with security planning. As with any aspect of event hosting, there are best practices that can be implemented to ensure the safety of attendees. Event promoters and venue owners have an obligation to provide a safe experience. By learning from past lessons and by adhering to industry best practices, liability risks are greatly reduced.
Some of the leading security best practices include:
Continual and Constant Vigilance: Event security begins long before the event starts and does not end until attendees have left the venue. Attackers may target crowds as they exit a stadium or concert hall, necessitating that security staff remains vigilant even after the show is over. Screening of people entering the venue also helps to ward off potential issues, even before the event has begun.
Outside Security: Many event venues have solid interior security plans in place, but there are times when outside security is not as robust. In these cases, attackers may choose to target crowds as they enter or exit the venue, or where crowds gather before or after the show. Placing security personnel in parking lots, mass transit stations, and other areas where crowds gather is a smart move. Keeping crowds smaller by separating functions (merchandise sales, taxi/bus pickup areas, entrance and exit queues) can also reduce the potential for an attack.
Security Visibility: Visible and robust security is the key to preventing a potential attack. While mandatory bag checks and no-vehicle zones are obvious deterrents, even simple aspects like providing uniforms for security personnel can improve the visibility of security measures. Clearly-marked magnetometer stations at all public entrances can also prevent perpetrators from entering with weapons and provide a visible deterrent.
Layers of Security: Large event venues and experienced event planners know that security personnel are only part of the overall security picture. The leading security professionals employ layers of security, from traffic control to remove surveillance, wanding or magnetometer screening, bag checks at entrance points, and in-facility monitoring. Put together, these layers provide a more robust security posture, deterring potential attackers before tragedy can strike.
Communication with Event Attendees: As mentioned earlier, security begins long before the event takes place. One proactive approach to avoid potential issues is to communicate with event attendees via ticketing information, social media campaigns, and television/radio broadcasts in advance of the event. Communication can include information on prohibited items and security measures that will be in place during the event, helping to minimize crowding at entrance checkpoints and reducing the number of attendees bringing in items that they cannot have in their possession.
Entertainment Insurance as a Risk Management Tool
Even at events where security is robust, attacks can occur. A suicide bombing at a concert in Manchester, United Kingdom and the tragic shooting deaths of nearly 60 people at an outdoor concert in Las Vegas, Nevada in 2017 hammer this point home. At large events, when an attendee becomes injured or killed at the hands of a violent perpetrator, many parties may be held liable. In lawsuits filed by injured people or their surviving family members, parties like the event promoters, the venue owners, or even the performers may be named as liable parties. Defending against lawsuits can be extremely expensive, racking up thousands or even millions of dollars in legal fees and settlement payments.
Entertainment insurance is a logical way to reduce liability exposures for the parties responsible for putting on large events. This insurance typically includes general liability coverage as well as professional liability coverage, and may include provisions to provide coverage for terrorist acts and violence at the event. Insurance agents should carefully consider the potential risks of hosting a large event, then guide their clients to select the right event insurance to provide risk mitigation. Event liability insurance protects the financial assets of those tasked with promoting, hosting, and conducting large events by covering against foreseeable and unforeseeable threats. ◼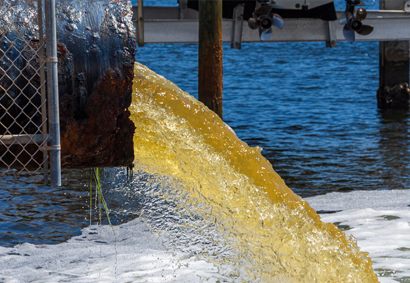 Environmental Pollution: Planning for Risks
December 1, 2023 | For business owners, an environmental pollution incident can result in stiff regulatory penalties and staggering expenses associated with cleanup… more ▶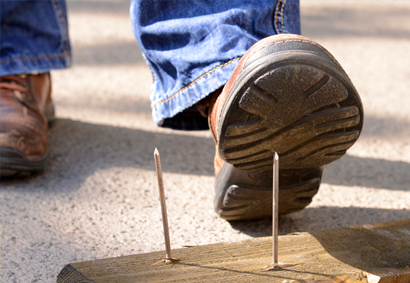 Managing Workers' Compensation Claims
November 15, 2023 | Claims management in workers' compensation programs is a critical component of a comprehensive workplace health and safety strategy, involving… more ▶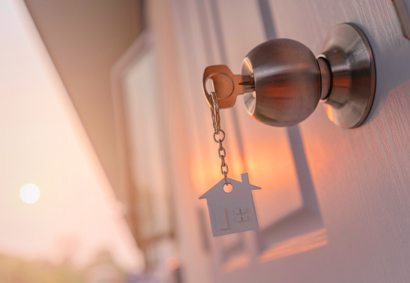 E&O and More in the Mortgage Industry
November 1, 2023 | Real estate professionals, including mortgage lenders, face numerous risks. These risks can result in significant financial burdens, particularly when legal claims… more ▶