News and Articles
---
The Warning Signs of Fraudulent Workers' Compensation Claims
June 4, 2019
If an employee is injured in the workplace, workers' compensation insurance is often the means by which the injured worker can cover the costs associated with lost wages and medical expenses. Workers' compensation is required by most states, and employers of any size may offer this valuable occupational insurance coverage as an employee benefit. Unfortunately, there has been a rise in abuse of workers' comp systems, with fraudulent claims causing an upheaval in coverage and costs. In this guide, we'll explore some of the warning signs that may come from fraudulent workers' comp claims, giving you the tools you need to identify fraud before it negatively impacts your overhead expenses.
Workers' Compensation: An Overview
For those not familiar with the concept behind workers' compensation and the benefits it provides both workers and employers, here is a brief overview. In simple terms, workers' comp is an insurance program that provides financial compensation for medical expenses and lost wages for personnel injured in the workplace. Employees must be injured in the course and scope of their work duties and may be covered on the job site as well as off-premises. Not all injuries are covered; violent acts between two employees, such as in a fight, are typically excluded from coverage.
Every state except for Texas requires some form of compulsory workers' comp coverage by law. Requirements for obtaining such coverage are usually dependent on the size of the business, the number of employees, and makeup of the operation. Employers of any size, even those that employ only a small number of workers, may also purchase workers' compensation plans voluntarily.
Fraud in workers' comp plans is on the rise. According to statistics compiled by the National Insurance Crime Bureau, fraudulent claims cost employers over $7 billion each year, and that figure is expected to continue to increase.
Fraud in Workers' Comp Claims
Occupational insurance is required to protect employees from expenses related to on-the-job injuries, including covering the lost wages and medical expenses resulting from an injury. Employees have been known to commit fraud, claiming fake injuries, exaggerating a less-serious injury, or filing a claim on an old injury. It is not only the employees who are committing fraud, however; employers also use fraudulent schemes to avoid paying injury claims, such as creating shell companies or claiming fewer employees than regulations require for obtaining insurance coverage. Overwhelmingly, it is employees who are abusing the workers' comp protections, and employers should be aware of several red flags that may indicate workers' comp fraud.
Fraud in Worker's Comp: The Red Flags
Employers should be on the lookout to identify fraudulent workers' comp claims. Red flags that may indicate fraud include:
A workplace injury with no witnesses besides the claimant.
Injuries that occur just before a weekend or holiday, or that are claimed to have occurred on a Friday but not reported until the following Monday.
Conflicting descriptions of the acts that resulted in the injury.
Employees with a history of injury claims, particularly those who have had multiple claims over several jobs.
Injured employees who are difficult to reach when they are supposed to be at home recuperating.
Employees who refuse medical treatment, specifically diagnostic evaluations, to determine the extent and severity of a workplace injury.
Protecting Against Workers' Compensation Fraud
Workers' comp and occupational insurance can be expensive to administer, especially if fraudulent claims occur. It is imperative that employers seek ways of reducing fraudulent claims in order to protect financial assets. One way that employers can cut fraud is to implement written zero-tolerance policies; employees who attempt to submit a fraudulent claim will be dismissed. Another way is through pre-employment screening; screening employees carefully before extending job offers helps to reduce problematic employees with histories of injury claims.
Improving workplace safety is another smart risk management step that has the dual effect of slashing fraud as well as reducing overall workplace injuries. Workplace safety programs should:
Identify potential areas and practices that can lead to injury.
Establish written safety guidelines.
Implement training and retraining programs on safe workplace practices.
Eliminate potential sources of injury from the workplace.
Workers' comp and occupational insurance fraud cost billions of dollars each year, but employers can take the steps needed to fend off fraudulent claims. With a culture of workplace safety at the heart of operations, and with risk management practices and policies in place, injury claims – both legitimate and fraudulent — can be reduced dramatically. ◼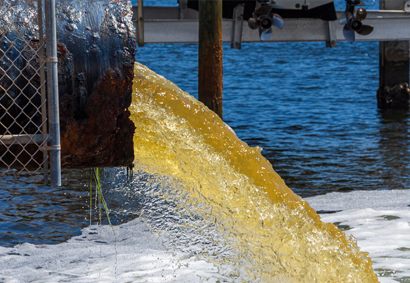 Environmental Pollution: Planning for Risks
December 1, 2023 | For business owners, an environmental pollution incident can result in stiff regulatory penalties and staggering expenses associated with cleanup… more ▶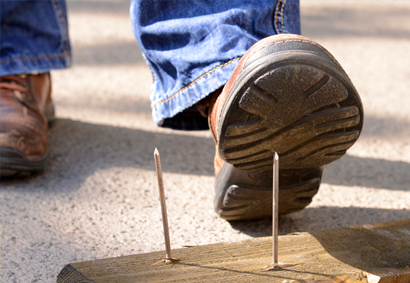 Managing Workers' Compensation Claims
November 15, 2023 | Claims management in workers' compensation programs is a critical component of a comprehensive workplace health and safety strategy, involving… more ▶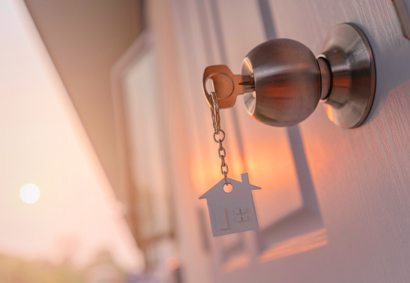 E&O and More in the Mortgage Industry
November 1, 2023 | Real estate professionals, including mortgage lenders, face numerous risks. These risks can result in significant financial burdens, particularly when legal claims… more ▶