News and Articles
---
Cyber Security Forecast for 2021
March 9, 2021
2020 provided unique challenges to business owners around the world. The coronavirus pandemic forced dramatic changes in business operations, pushing many companies toward a digital presence. Stay-at-home orders and quarantine restrictions drove a significant increase in remote work systems and online retailing as both employees and consumers were left with few other choices. As a result, cyber criminality grew bolder in its efforts to compromise sensitive business data. Cyber insurance serves as the risk management foundation against criminal activity. As 2021 unfolds, business owners must learn about the trends in cyber security to supplement the protections of cyber liability insurance.
Sharp Increases in Cyber Attacks
The COVID-19 pandemic has been disruptive to business operations in incalculable ways. One of the leading sources of interruption has resulted from a strong increase in the frequency and severity of cyber attacks. Criminals posing as employees to breach networks or plant malware in computer systems were able to steal millions of sensitive records. Nearly every sector was affected, from business operations to governments, scientific research centers, and financial institutions. In some industries, the number of cyber attacks increased by 400% or more. In all, criminal activity in gaining unauthorized access to business network has resulted in billions of dollars in direct losses and a sharp increase in cyber liabilities. Cyber insurance is crucial in protecting business assets against the onslaught of cyber risks.
Forecast #1: Growth in Ransomware Attacks
In many cases, cyber criminals breach computer systems for one reason: to hijack control of sensitive business data. So-called "ransomware" is injected into business networks; criminals then attempt to negotiate a ransom to return access to the data being held hostage. This type of cyber attack has proved lucrative for criminals worldwide – in several highly-publicized cases, companies have paid millions of dollars in ransoms to recover their data. Industry analysts suspect that ransomware attacks will continue to increase in 2021 and beyond based on the success criminals have had in 2020.
Cyber insurance provides coverage against the financial losses associated with ransomware attacks. Companies can supplement those insurance protections by adopting rigorous computer security policies, training employees on safe network access, and implementing the latest software/firmware patches against hackers.
Forecast #2: Remote Infrastructure at Risk
As the pandemic spread throughout the business world, companies moved their employees from centralized offices to their homes by deploying remote access systems. IT departments were often underprepared to handle this new remote work environment, and many companies implemented systems before thoroughly evaluating the cyber risks these systems represented. Criminals exploited weaknesses in cyber security and were able to capitalize on them, particularly in virtual private network (VPN) attacks. Cyber security professionals expect to see continued criminal focus on remote work systems in 2021.
Forecast #3: Security Weaknesses in Smart Devices
The Internet of Things (IoT) has captivated the business world over the past decade. Smart connected devices ranging from office lighting and heating/cooling to automated manufacturing and logistical tools have been adopted across industries. Unfortunately, these systems often come with security weaknesses out of the box, and many companies have not fully realized the potential for cyber criminals to exploit those weaknesses.
In simple terms, the more devices connected to business networks, the potential for more entry points for criminals. Although smart devices are capable of robust security, it is imperative for companies to evaluate weak points to develop risk management strategies against cyber criminals. Here, the role of cyber insurance cannot be overstated; it provides financial protection against the losses incurred by criminal activity on business networks.
Forecast #4: Centralization
Companies continue to work with third-party service providers to deliver critical computer services across platforms. Some of the service providers have grown dramatically as a result; an example is Amazon Web Services (AWS), which powers thousands of business networks around the world. This centralization has its advantages, including scalability and more affordable terms. Unfortunately, this level of centralization can cripple thousands of companies at once if the centralized service is compromised by criminals. From data breaches to the failure of smart devices connected to third-party services, business operations can grind to a halt. Developing robust mitigation strategies include not only cyber insurance but a detailed evaluation whether centralized service provision's benefits outweigh the potential risks. ◼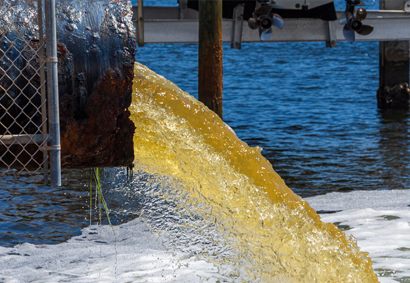 Environmental Pollution: Planning for Risks
December 1, 2023 | For business owners, an environmental pollution incident can result in stiff regulatory penalties and staggering expenses associated with cleanup… more ▶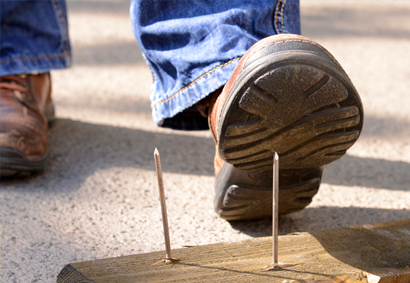 Managing Workers' Compensation Claims
November 15, 2023 | Claims management in workers' compensation programs is a critical component of a comprehensive workplace health and safety strategy, involving… more ▶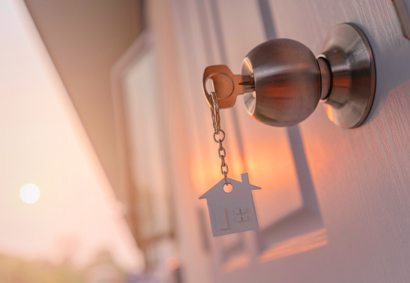 E&O and More in the Mortgage Industry
November 1, 2023 | Real estate professionals, including mortgage lenders, face numerous risks. These risks can result in significant financial burdens, particularly when legal claims… more ▶