News and Articles
---
Winter Forecast: Workers' Compensation Claims Likely to Rise
November 12, 2019
The winter months are notorious for presenting extra challenges to business owners. Cold weather brings seasonal risks to employees of any organization, and occupational insurance claims typically rise as a result. While workplace injuries can occur at any time of the year, winter's unique risks require employers to take additional measures to keep employees safe. With winter-oriented safety strategies, employers can better manage workers' compensation and occupational insurance costs.
Winter Insurance Claims by the Numbers
Winter weather often means an increase in employee injuries. In years where there have been severe winter storms, workers' comp claims in several northern states far outpaced national averages. For example, the winter of 2015 saw that in Michigan, about 30% of all workers' comp claims were related to slip and fall injuries. This rate was twice the amount of the previous year. In Indiana, about 37% of all workers' comp claims filed in 2015 were related to severe winter weather.
Winter Hazards for Employees
As winter approaches, employers need to be aware of certain workplace risks that come with freezing temperatures. Snow and ice accumulation around workplace entrances, parking lots, and sidewalks are perhaps the biggest risk. Slip and fall injuries generally see a sharp uptick in the winter months, especially if severe storms and cold lead to significant snowfall.
If workers are required to drive vehicles or equipment as part of the work duties, winter weather increases the risks associated with vehicle operation. Snow, poor visibility, and slick surfaces all contribute to dangerous driving conditions. As a result, workers' comp claims for drivers and off-site employees tend to increase during winter.
One commonly overlooked risk factor is that of cold stress injuries. These injuries tend to affect workers who are exposed to cold temperatures, such as those employees who work outside on construction sites, airport facilities, shipping hubs, and as first responders. Cold stress injuries can take many forms, including:
Hypothermia
Frostbite
Trench foot
Chilblains
Respiratory inflammation
It is important to note that cold stress injuries don't only occur in the winter months; workers in cold storage facilities may also be injured through repeated or prolonged exposure to cold temperatures, even in the summer. Still, this type of injury is far more common in winter, and occupational insurance claims often skyrocket as a result.
Managing Winter-Related Employee Injury Risks
Employers have a duty to provide safe workplaces for their employees. At any time of year, keeping workers safe should be a priority. In the winter months, however, business owners have an additional incentive: keeping general liability and occupational insurance costs down. This incentive is achieved through managing winter-related injury risks, thereby reducing the number of injury claims. Here are some tips for insurance agents to share with their clients:
Snow and ice accumulation should be handled before it causes slip and fall hazards. Shoveling or plowing parking lots, sidewalks, and entrances is a great practice, as is salting pedestrian areas to melt ice.
Making sure lighting is adequate, especially near entrances and in parking lots.
Encouraging employees to take precautions like using handrails or by wearing slip-resistant footwear when winter weather creates hazards.
Posting signs and notices to warn employees about potential hazards.
To reduce instances of cold stress injuries, it is imperative that employers take safety steps to prevent injury in the first place. Providing periodic indoor breaks for workers out in the cold is a smart solution. Another is by providing personal protective equipment — such as refrigerator jackets, overalls, and hand coverings — for those workers who are exposed to freezing temperatures.
With these solutions, employers can better control occupational insurance costs by reducing or eliminating the workplace hazards that go hand in hand with winter weather. If injury risks are reduced, so too are injury claims. ◼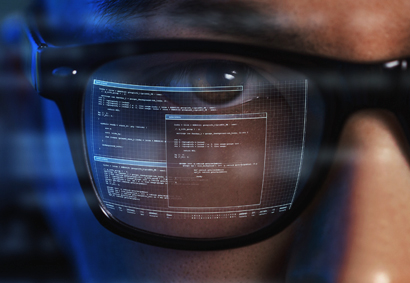 Cost-Effective Cyber Risk Strategies
October 1, 2023 | While cybercrime has long been a risk for enterprises of all sizes, the threat of data breaches, ransomware attacks, and outright theft have increased… more ▶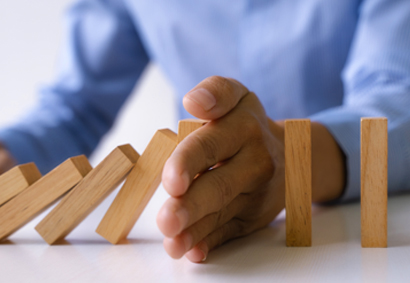 About Integrated Risk Management
September 15, 2023 | Businesses face an ever-evolving set of risks. From employee issues to the adoption of new technologies, volatile market conditions, and threats… more ▶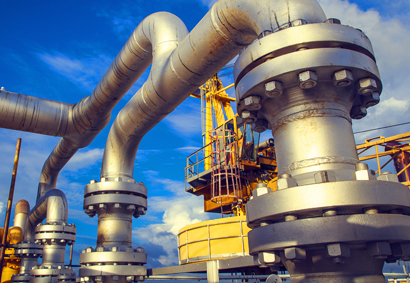 Mitigating Risks in the Oil & Gas Industry
August 31, 2023 | The energy production industry has long been at the mercy of inherent risks arising from internal and external factors. Oil and gas producers must navigate… more ▶