News and Articles
---
The Changing Cybersecurity Threat
October 14, 2022
The incidence of cyber attacks against businesses continues to grow. Cybercriminals are employing advanced resources and taking advantage of evolving areas of risk exposure. Here are some things that companies can do to arm themselves against evolving cyber threats.
Create a Cybersecurity Plan
Companies need to give their workforce clear directives about cybersecurity. In addition to providing guidance for staff about policies and responsibilities, having a written cybersecurity plan is an important way for owners and managers to demonstrate accountability. A business' customers, stakeholders, and employees rely on its leadership to acknowledge the gravity of cyber threats and form a solid strategy to mitigate vulnerabilities. A plan should detail preventive protocols and remedial procedures for responding to a breach.
Carry Comprehensive Insurance Protection
Cyber insurance is a vital risk management resource. A cyber liability insurance policy makes it possible for businesses to mount a rapid response in the event of a breach.
The logistics of containing a breach can be complex. Fully resolving the problem may necessitate an in-depth probe and remedial measures to stop the problem from happening again.
Cyber insurance can compensate companies for the logistical expenses of addressing a breach and cover some of the immediate costs that a company will face to resume its normal operations. A liability coverage policy can equip companies to defend themselves against claims from customers or other parties who have experienced financial harm due to a breach.
Assess Ongoing Needs Thoroughly
Businesses need to be willing to invest in establishing and sustaining adequate safeguards to shield themselves against threats. In the context of cybersecurity threats, this means using programs that ensure safety against many hazards.
While business owners may be willing to invest in protection and make costly upgrades necessary, they may not be doing it simply because no one has urged them to.
It is essential for companies' in-house IT staff and contracted IT service providers to be direct about conveying security concerns to management personnel with financial decision-making authority. In turn, business leaders should take it upon themselves to sustain an ongoing dialogue with the team members they depend on to keep data secure.
Business managers should also seek guidance from their commercial insurance providers about this crucial risk area. Their knowledge and input can help managers make well-informed choices about cyber insurance protection.
Businesses of all sizes and fields must exercise great care to protect themselves. Good planning and adaptive technological infrastructure are instrumental to maintaining a solid defense. Of course, businesses cannot eliminate every potential vulnerability to online threats, so they should stand at-the-ready to respond to a breach. ◼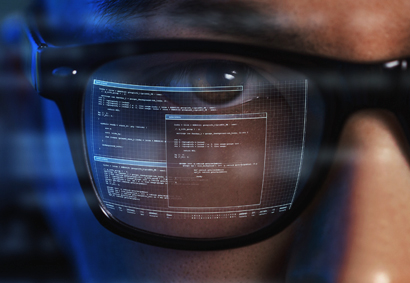 Cost-Effective Cyber Risk Strategies
October 1, 2023 | While cybercrime has long been a risk for enterprises of all sizes, the threat of data breaches, ransomware attacks, and outright theft have increased… more ▶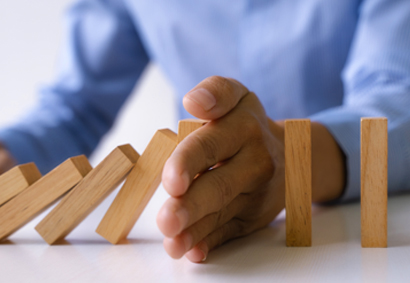 About Integrated Risk Management
September 15, 2023 | Businesses face an ever-evolving set of risks. From employee issues to the adoption of new technologies, volatile market conditions, and threats… more ▶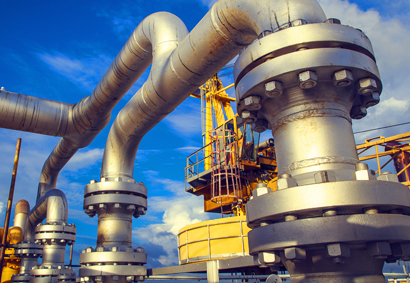 Mitigating Risks in the Oil & Gas Industry
August 31, 2023 | The energy production industry has long been at the mercy of inherent risks arising from internal and external factors. Oil and gas producers must navigate… more ▶