News and Articles
---
Important Workers' Compensation Coverage Considerations for 2020
January 21, 2020
Workers' compensation insurance and other forms of occupational insurance are part of the business landscape for thousands of employers. Typically required by state regulations, these valuable insurance options provide protection for both employees and the companies they work for. At their best, occupational insurance plans like workers' comp provide financial support in case of workplace-related injury or illness, helping to cover the medical expenses and lost wages of employees injured on the job. As with any government regulations, changes for 2020 may affect workers' comp and related workplace safety programs. Here is a look at the trends and changes business owners need to know as we enter into the new year.
Trends in Workers' Comp Fraud and Billing Errors
At the 2019 National Workers' Compensation and Disability Conference and Expo (NWCDC), leading occupational insurance regulatory professionals spoke at length about some of the most important trends in 2019 and into 2020. One of the most prominent was that of fraud. In a panel discussion entitled "Regulatory Compliance Trends for 2019 and Beyond", billions of dollars in losses due to workers' comp fraud and associated medical billing errors were reported in 2019. Some of the most common areas of fraud were:
Insufficient documentation of employee injuries
Invalid or falsified diagnoses of injuries
Mismatching of ER services
Up-coding or billing out of order
In many cases, medical billing errors were not the result of fraudulent activity. Still, regulators are concerned that the high rates of errors indicated that fraud is occurring and may be hard to spot.
Medical Marijuana Trends: Clouds of Confusion
With more states passing legislation legalizing medical marijuana and even recreational marijuana use, worker's compensation program administrators have faced new challenges. A major part of the confusion surrounding marijuana use for employers is the disconnect between state and federal legality; while in many states, marijuana use is legal, it remains illegal on the federal level.
Complicating matters further is that courts have been inconsistent in their rulings regarding employees' use of marijuana for medical purposes, even when such use was under the care of a qualified medical professional. Occupational insurance industry analysts suggest that confusion will continue well into 2020, but recent federal legislative efforts may finally erase some of the challenges employers experience when balancing employee safety and medical care for injured workers.
Presumption Laws: Expanding Coverage for At-Risk Workers
In 2019, new laws changed how workers' compensation benefits applied to workers in the public sector. Presumption laws were originally enacted to benefit first responders such as law enforcement officials and fire/rescue personnel. In simple terms, any diseases or injuries occurring are presumed to be work-related, provided there is no compelling evidence to the contrary. Rising cancer and respiratory disease rates among first responders spurred the passage of these laws.
2019 was significant for the occupational insurance industry because presumption laws are now expanding into other industry sectors, not only for public servants like teachers and corrections staff but also personnel who maintain vehicles and other equipment. Certain states – particularly Colorado and Georgia — have enacted lump-sum payouts to cover the costs associated with medical expenses in diseases like cancer or PTSD rather than providing benefits through the state workers' comp benefit program. It is expected that other states will pursue new presumption laws and lump-sum benefits programs in the coming year.
Pricing: Good News for Employers
The occupational insurance industry has seen substantial changes in pricing and availability in 2019. According to panelists sponsored by the Marsh Workers' Compensation Center of Excellence, workers' comp pricing declined by an average of 5% in the later part of 2019. In addition, employers in excess of 70% reported renewals at previous years' costs or even less.
One of the drivers of this trend is the increased availability of plans. Many commercial insurers are adding workers' comp plans to help balance declining profits, particularly in general liability and automotive insurance sectors. This is a complete reversal from trends in years past, when some of the largest insurers shunned workers' comp, fearing regulatory hurdles and poor profitability.
Another driver for lower costs of occupational insurance is the adoption of safety-oriented workplace cultures across industries. Safety programs have been proven to reduce injury rates, thus reducing claims against workers' comp policies. This trend should continue into 2020 and beyond. Employers are gaining a return on investment in these safety programs and are enjoying better pricing of insurance as a result. ◼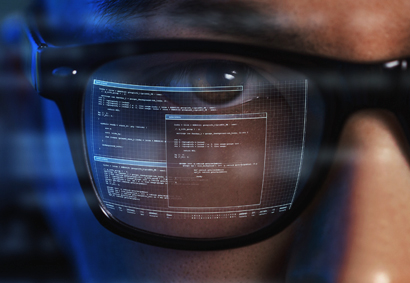 Cost-Effective Cyber Risk Strategies
October 1, 2023 | While cybercrime has long been a risk for enterprises of all sizes, the threat of data breaches, ransomware attacks, and outright theft have increased… more ▶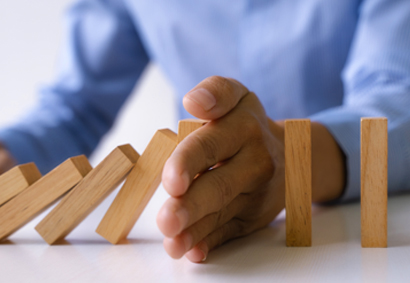 About Integrated Risk Management
September 15, 2023 | Businesses face an ever-evolving set of risks. From employee issues to the adoption of new technologies, volatile market conditions, and threats… more ▶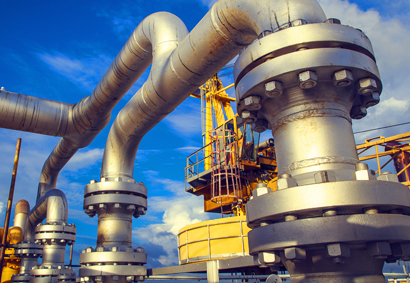 Mitigating Risks in the Oil & Gas Industry
August 31, 2023 | The energy production industry has long been at the mercy of inherent risks arising from internal and external factors. Oil and gas producers must navigate… more ▶