News and Articles
---
What is Force-Placed Insurance and What Does it Cover?
September 8, 2020
When a real estate property is financed for purchase, the purchaser is not the only entity with exposure to risk. The lender also faces substantial risks in these transactions. To help manage these risks, a specialized form of insurance known as force-placed insurance is often utilized. This insurance is designed to protect the financial interests of the banking or mortgage-lending institution. As such, it has been a part of the mortgage lending process for decades, offering peace of mind for lenders and homeowners alike. In this guide, we will explore what force-placed insurance is, how it works, and what it covers.
Many Names, Same Protection: An Overview of Force-Placed Insurance
Force-placed insurance is an insurance policy placed by a bank or mortgage servicer on a property where the mortgage borrower's (the homeowner's) own insurance coverage has lapsed or is deemed insufficient to adequately protect the lender's interests. Force-placed insurance goes by several names, including:
Lender-placed Insurance
Creditor-placed Insurance
Collateral Protection Insurance
The purpose behind this insurance is simple: it protects the lender's financial stake in a property loan. Homeowners are typically required to obtain their own mortgage insurance, but there are several potential scenarios where securing such protection is impossible or insufficient. These scenarios include:
Failure on the part of the homeowner to maintain coverage through annual premium payments.
Policy lapses or expiration.
Oversight on the part of the borrower.
Cancellation of existing policies.
Withdrawal of adequate coverage by insurers.
Failure to locate an insurer willing or able to underwrite a risky property, such as one located in an area where natural disasters are common or in high-crime areas.
Insufficient coverage under existing property insurance policies.
If any of these scenarios occur, the lender's own financial assets may be at risk. From about the 1960s, most mortgages contain language allowing the lender to obtain insurance policies of their own on properties. In most cases, the lender is the only beneficiary of such coverage. In the event of a claim, the lender can choose to share proceeds from the force-placed insurance policy to help the borrower – the property owner – repair a damaged property. U.S. Risk Financial offers lender-placed hazard and flood coverage designed to provide robust protection for a range of potential claim scenarios.
How Does Force-Placed Insurance Work?
If a lender must obtain insurance on a property to protect its interests, insurers and mortgage borrowers must understand several factors. First, this insurance is only designed to cover the amount due to the lender. However, many force-placed policies offer the option of so-called "replacement coverage" if a property is lost due to fire or other covered peril. Second, force-placed insurance tends to be more expensive than similar policies obtained by the homeowner as mortgage insurance, and may offer less coverage for the price. Because of the risks inherent in the lending and mortgage servicing process, insurers sometimes charge higher annual premiums to help recoup any losses resulting from a claim. Additional costs of force-placed insurance typically appear in future mortgage payments, driving them up.
If a property becomes damaged or is lost, the lender with a force-placed policy files a claim just as with typical homeowner insurance. Depending on the policy language, the lender may recover the amount left due on the mortgage or may be able to recover replacement expenses.
Options for Financial Institutions and Mortgage Servicers
The typical force-placed insurance policy provides very basic protection, only covering the remaining amount due on a given property loan. This basic coverage may not be sufficient for lenders, however, so insurers have rolled out a series of options. Options in available force-placed insurance policies include:
Coverage for entire real estate investor portfolios.
Replacement coverage if a structure is lost.
Both residential and commercial property coverages.
Options for unique risks such as natural disasters (flood, earthquake, fire) and certain business liabilities experienced by the lender.
Risk management services.
Lenders have a legal obligation to ensure continuous and adequate insurance coverage for the properties they finance. U.S. Risk Financial lender-placed insurance serves as a viable solution; it protects the financial interests of lenders. Even with the added expenses associated with such policies, homeowners ultimately benefit as well. This coverage can eliminate the uncertainty of a lapse in mortgage insurance or inadequate coverage, protecting the assets of lender and borrower alike. ◼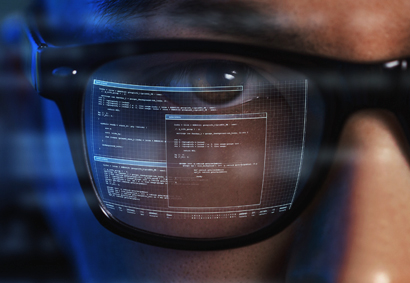 Cost-Effective Cyber Risk Strategies
October 1, 2023 | While cybercrime has long been a risk for enterprises of all sizes, the threat of data breaches, ransomware attacks, and outright theft have increased… more ▶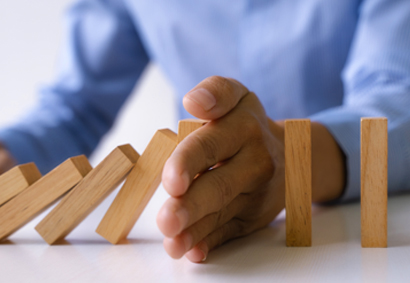 About Integrated Risk Management
September 15, 2023 | Businesses face an ever-evolving set of risks. From employee issues to the adoption of new technologies, volatile market conditions, and threats… more ▶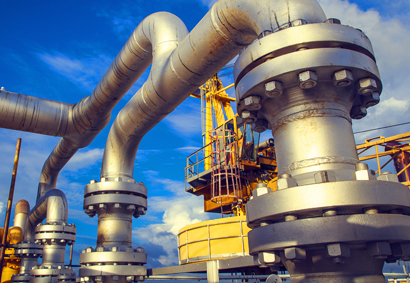 Mitigating Risks in the Oil & Gas Industry
August 31, 2023 | The energy production industry has long been at the mercy of inherent risks arising from internal and external factors. Oil and gas producers must navigate… more ▶