News and Articles
---
Critical Cybersecurity Statistics Every Business Should Know
September 7, 2021
Not a week goes by without news media reporting on another cyberattack targeting business data. Highly-publicized data breaches or networks held hostage have accelerated the adoption of cyber insurance across the business sector. As the economy begins its slow recovery from the coronavirus pandemic, cyber crimes represent a continued threat for business owners. How bad is the threat of cybercrime? In this guide, we will explore some of the statistics that every business owner should be aware of, helping them to make smart choices about cyber insurance protection.
Cyber Attacks on the Rise in 2021
Cyber threats are a looming problem for business owners. The threat has risen in 2021, following in the wake of economic challenges presented by the coronavirus pandemic. According to testimony presented to the U.S. Congress and widely reported in news outlets around the world, ransomware attacks have risen in the United States by 158%. The costs associated with these attacks have jumped dramatically as well; $8.9 million in costs in 2019 and $29.1 million in 2020 indicate a 200% increase.
Ransomware attacks are not the only concern for business owners. Criminals use a variety of strategies to gain access to computer networks in the business, government, and healthcare sectors. Cumulatively, attacks like phishing, vishing, and distributed denial-of-service (DDoS) hacks have led to the loss of billions of personal records, creating liabilities for affected businesses and straining even the most comprehensive cyber insurance policies.
Criminals do not always come from the outside. Employee-based crimes pose a significant risk for many industries, especially in the financial services field. These crimes include social engineering hacks — where an employee poses as a manager or executive to gain access to computer systems — and fraudulent transfers of financial data, money, or business information by setting up false user accounts and directing the stolen funds or data to those accounts. A single employee-based cybercrime can result in steep losses, not to mention the reputational harm these crimes can incur on businesses.
Of course, these same attacks can come from outside an organization; an outsider can use a social engineering hack to initiate fraudulent transfers or to gain unauthorized access to critical information systems. Whether perpetrated by someone on the inside or a criminal outside the organization, the net result of social engineering crime is the same: the loss of financial and/or data assets.
Alarming Statistics for Business Owners
Cybercrime is a growing threat, affecting millions of people and thousands of businesses as criminals step up their attacks. How bad is the threat? Consider these statistics:
Costs associated with cybercrime around the world are expected to exceed $10.5 trillion by 2025.
More than half of worldwide consumers have been the victim of some form of cyberattack.
The healthcare industry alone will spend $125 billion on cybersecurity measures between 2020 and 2025.
The average cost of a single ransomware attack is $1.85 million.
The average annual cost of cybercrime for business and government organizations is $13 million. This figure includes losses as well as expenses associated with cybersecurity measures.
It's clear that businesses face a serious threat to financial stability due to cybercrime. Without robust cyber insurance protections, business owners may face hundreds of thousands or even millions of dollars in expenses related to:
Forensic analysis and data recovery
Ransom payments
Business reputation management and post-incident PR
Notification and credit monitoring services for affected individuals
Implementation of new cybersecurity strategies
A cyber insurance policy is designed to protect business owners against the financial losses associated with cybercrimes. With this insurance and with an eye toward comprehensive cybersecurity measures, businesses and their stakeholders gain valuable protections against the growing threat of computer-based crime. ◼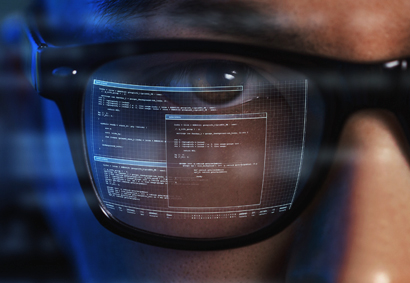 Cost-Effective Cyber Risk Strategies
October 1, 2023 | While cybercrime has long been a risk for enterprises of all sizes, the threat of data breaches, ransomware attacks, and outright theft have increased… more ▶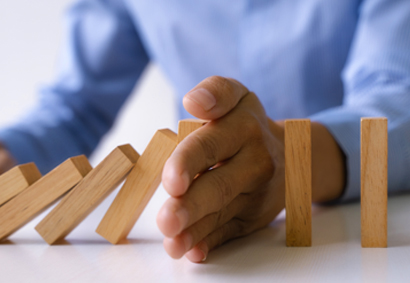 About Integrated Risk Management
September 15, 2023 | Businesses face an ever-evolving set of risks. From employee issues to the adoption of new technologies, volatile market conditions, and threats… more ▶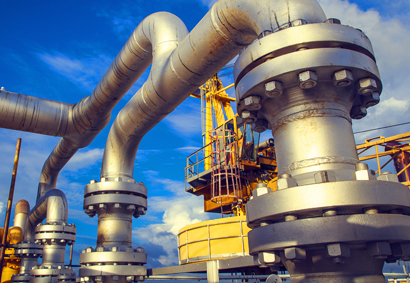 Mitigating Risks in the Oil & Gas Industry
August 31, 2023 | The energy production industry has long been at the mercy of inherent risks arising from internal and external factors. Oil and gas producers must navigate… more ▶