News and Articles
---
Why Healthcare Risk Management is Crucial
September 17, 2019
In any business environment, managing one's risks is the key to success. Risk management is the practice of identifying the unique risks inherent in an operation, then taking steps to mitigate those risks. In the healthcare sector, risk management is of the utmost importance; unmanaged risks could result in staff injuries, expensive legal claims, or even the deaths of patients. U.S. Risk Underwriters, a leading broker of specialized insurance solutions for the healthcare industry, understands that healthcare organizations must place risk management at the forefront of their considerations, benefitting the organizations themselves as well as their staff and the patients who rely on them for care.
Risks in Healthcare and Their Costs
It is well understood that the healthcare field is filled with risks, not only for patients but also for caregivers and facilities. Healthcare professionals face injury rates far in excess of many other industries, including dangerous professions like commercial logging and mining operations. High patient loads, exposure to pathogens, staffing issues, and lack of safety equipment contribute to high rates of injury, particularly among nurses and paraprofessional caregivers. Patients are at risk of misdiagnosis, adverse medication interactions, neglect, and medical negligence. Each of these risk factors can result in severe consequences, including death.
Healthcare risks are responsible for rising expenses across the industry. Hundreds of millions of dollars in claims and settlements are paid out each year. Lost productivity due to staff injuries account for millions of dollars in additional expenses. All told, according to a study conducted at the University of California Davis Medical School, direct and indirect costs associated with healthcare occupational injuries and illnesses alone are estimated in excess of $200 billion. It is imperative that healthcare organizations work to keep these costs from skyrocketing, and one of the best solutions is that of risk management.
Healthcare Risk Management
It can be argued that in the healthcare industry, risk management is more important than in any other industry. For the most part, risk management is conducted to reduce the prospect of financial losses; in healthcare, patient and staff safety takes precedence over finances. As shown earlier, risk management strategies in the healthcare environment also help to control spiraling costs – an added benefit of this practice.
It is important to remember that each healthcare organization will have different risks, and as such, a risk management plan must be tailored to individual operations. To thoroughly address risks, most healthcare operations will embark on what is known as "enterprise risk management (ERM)", a top-down approach that touches on every aspect of an operation. Typically, a risk management plan begins with a careful assessment of potential risks, which includes:
The factors that represent specific risks.
The likelihood of those factors in contributing to an incident.
The severity of an outcome if an incident were to occur.
The steps that can be taken to reduce any potential impacts.
Factors that cannot be mitigated or avoided.
With the risk analysis completed, facility managers can then begin to address the factors, situations, and conditions that can lead to incidents. Many of the risks in the healthcare setting center on potential injury risks, such as slip and fall hazards, patient lifting/repositioning tasks, and patient-oriented practices like medication dosages, diagnoses, and daily care operations.
Risks related to regulatory compliance cannot be overlooked. Failure to comply with recordkeeping requirements and reporting of workplace-related incidents can be devastating to healthcare operations in terms of financial penalties. A solid risk management plan for healthcare operations must include provisions for complete and accurate record collection and retention.
Finally, emerging risks are a constant part of the healthcare environment. New technologies, new privacy considerations, and new treatment protocols continually change the face of healthcare delivery. The best organizations have flexible risk management strategies, allowing them to address emerging risks in a proactive way. Getting ahead of risks before they can negatively impact an operation is a smart solution toward continued success in this dynamic field.
Risk Management Services: Supplementing Insurance Coverage
Many specialty insurance providers such as U.S. Risk Underwriters offer risk management services to their healthcare clients. Managing risks becomes easier with the help of professionals specially trained and equipped for the task; with their help, healthcare organizations can enjoy value-added services that complement insurance policies. Organizations may also opt to employ in-house healthcare risk managers in an effort to minimize risk exposures. Risk management in healthcare is a vital part of the care delivery model. This strategy not only reduces the expenditures associated with legal and insurance claims, but it has the very real potential to protect employee health and patient safety. ◼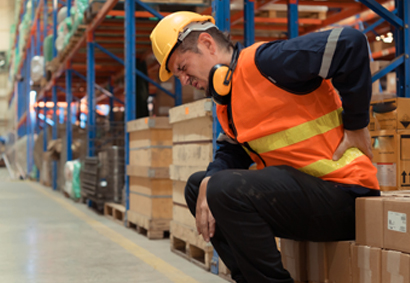 Workers' Compensation Considerations
May 15, 2023 | In today's dynamic business landscape, the welfare of employees remains a paramount concern for organizations. Workers' compensation plays a critical role… more ▶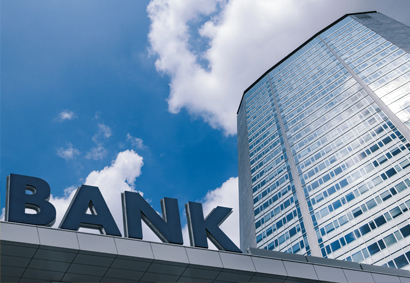 5 Risks Banking Institutions Face in 2023
May 2, 2023 | The banking industry has survived significant difficulties over the past few years, navigating a troubled global economy, volatile political climate, and… more ▶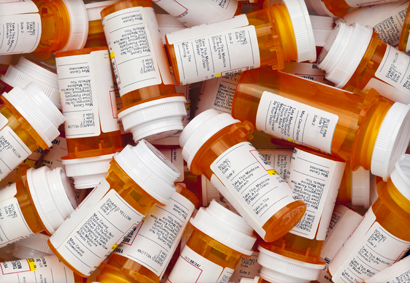 Significant Health Trends for 2023
April 17, 2023 | Health has been at the heart of the world's list of most pressing crises in the last few years. A worldwide pandemic, growing mental health concerns, and… more ▶