News and Articles
---
How is Force-Placed Insurance Removed?
September 15, 2020
When a bank or other financial institution agrees to extend a loan for financing an automotive or property purchase, that institution faces significant risks. In most cases, buyers are required to obtain insurance to protect the loan. When that insurance is not obtained, or is otherwise insufficient, lenders can get their own insurance to protect the lender's financial interests. This is known as force-placed insurance. Removing that insurance is a different matter.
What is Force-Placed Insurance?
Much is at stake when a lender or mortgage/auto loan servicer enters into a loan agreement with a property or vehicle buyer. To protect its financial stake in a loan, force-placed insurance was developed to provide a hedge against loss of coverage on the part of the buyer. In simple terms, a force-placed insurance policy is placed by a financial institution when the borrower's own insurance is insufficient or has lapsed. This specialized insurance policy is often referred to as:
Creditor-placed insurance
Collateral protection insurance
Lender-placed insurance
Why is Force-Placed Insurance Needed?
Most states and most lender agreements require borrowers to obtain property insurance as part of the lending process. Typically, this comes in the form of mortgage insurance or an auto loan insurance policy. There are numerous circumstances where the borrower is unable to obtain or maintain coverage, or coverage is deemed insufficient. Possible insurance scenarios include:
Failure of the borrower to pay annual premiums.
Policy expiration.
Cancellation of insurance policies by the insurer.
Withdrawal of adequate coverage.
Oversight on the part of the borrower.
Difficulty in securing insurance for a property located in a high-risk area.
When the borrower's own insurance protection falls short, force-placed insurance steps in. Lenders have a legal obligation to ensure continuous and adequate insurance coverage for the properties they finance. U.S. Risk Financial lender-placed insurance serves as a viable solution; it protects the financial interests of lenders.
Why Would Force-Placed Insurance Be Removed?
Under the typical fore-placed insurance policy, premiums are added to monthly mortgage payments, driving them higher. Unfortunately, many borrowers who find themselves with force-placed insurance are struggling financially; the extra cost associated with force-placed policies may be almost twice what homeowner-obtained mortgage insurance costs. There is a financial incentive to remove such a policy when it is no longer needed. Other removal scenarios include:
When a homeowner reinstates coverage that has lapsed or expired.
When a borrow finds an insurer willing to underwrite an appropriate policy for a high-risk property.
When outstanding premium payments have been caught up.
Most importantly, many force-placed insurance policies cover only the outstanding amount of the home or auto loan, and may not include personal property coverage. Borrowers can often get superior protection from a traditional mortgage insurance policy, so removing a force-placed policy makes economic sense.
Removing a Force-Placed Policy: Tips for Borrowers
When a force-placed insurance policy is no longer needed, borrowers must take several steps to ensure that it is removed. Removal can have significant financial benefits for the borrower.
First, the borrower must obtain a mortgage or loan insurance policy that meets the amounts required by the lender. Homeowners can choose the existing insurer or choose their own if available.
Next, all applicable documents must be provided to the lender. Adequate insurance in the form of a copy of the new policy is sufficient proof. This should be sent to the lender via certified mail and via fax or email, if available. Borrowers should obtain a letter of cancellation from the lender once the force-placed policy is no longer in place.
Force-placed insurance is designed to protect lenders from risk exposures resulting from home or auto loans. They are not always the ideal solution for the borrower. With the above steps, borrowers can remove an existing creditor-placed policy and replace it with appropriate insurance coverage, meeting lender requirements and state laws. ◼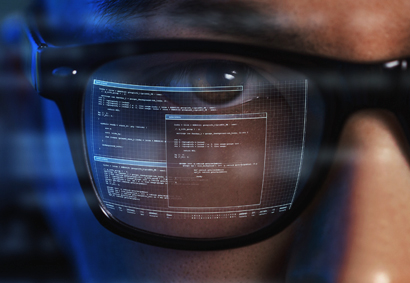 Cost-Effective Cyber Risk Strategies
October 1, 2023 | While cybercrime has long been a risk for enterprises of all sizes, the threat of data breaches, ransomware attacks, and outright theft have increased… more ▶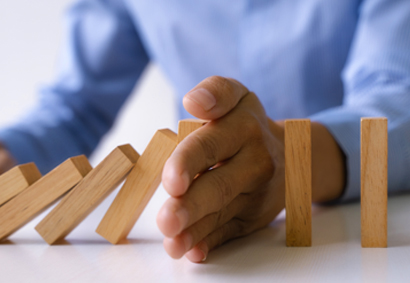 About Integrated Risk Management
September 15, 2023 | Businesses face an ever-evolving set of risks. From employee issues to the adoption of new technologies, volatile market conditions, and threats… more ▶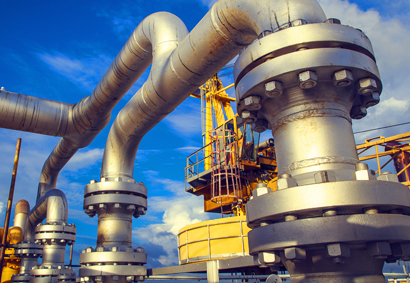 Mitigating Risks in the Oil & Gas Industry
August 31, 2023 | The energy production industry has long been at the mercy of inherent risks arising from internal and external factors. Oil and gas producers must navigate… more ▶