News and Articles
---
Mental Exhaustion in Healthcare: A Risk Factor for Employees and Patients
September 10, 2019
The healthcare industry continually faces significant challenges as it delivers quality care to millions of patients each year. Some of these challenges are centered on the level of and the complexity of the care provided. Others are directly related to workloads, which have increased in recent years. Healthcare staffers are expected to do more with less, often resulting in employee burnout. U.S. Risk Underwriters, a leading specialty broker of insurance solutions for the healthcare industry, knows that burnout – a severe form of mental exhaustion – is a very serious risk factor that can affect staff and patients alike. Combatting mental exhaustion in staff can dramatically reduce the risks associated with this condition, saving money on expenses while protecting a given facility's workers and its patients from harm.
The Prevalence of Burnout in the Healthcare Field
Among industries, the healthcare field is known for long hours, difficult working conditions, and backbreaking labor. Over time, these factors can create an emotional strain on caregivers, leading to a phenomenon known simply as burnout. Burnout is characterized by several signs and symptoms, including:
Feeling detached from the workplace and fellow employees.
Chronic fatigue that cannot be improved with rest.
Inability to face workloads and the demands that come with them.
Reduced sense of personal accomplishment.
Mental effects (forgetfulness, misjudgments)
Hopelessness and depression.
Industry analysts have estimated the rate of burnout at a range between 10% and 70% for nursing professionals, while physicians, physician assistants, and other caregivers are estimated to experience burnout at rates of 30% to 50% of all workers. In a study conducted by the Mayo Clinic and the American Medical Association in 2015, it was found that more than half of all physicians in the United States exhibited at least one sign of burnout. A survey conducted in 2017 showed even higher burnout rates for nurses, with close to 65% of nurses reporting burnout on the job.
Why is Burnout Risky?
Emotional and mental exhaustion is extremely prevalent among healthcare professionals, from nursing home aides to physicians and nurse practitioners. This so-called burnout also presents significant risks, not only for the staff members experiencing it but also the patients they are responsible for. Mental exhaustion can lead to such potentially dangerous circumstances as:
Misdiagnosis of illnesses in patients.
Improper handling or completion of complex procedures.
Medication errors, including the risk of fatal overdoses.
Emotional outbursts that can erode confidence and trust between caregivers and patients.
While the numbers are not clear, it is estimated that avoidable medical errors are the third-highest cause of death in the United States. Many of the deaths can be at least partially attributed to healthcare-staff burnout; these avoidable deaths account for millions of dollars in legal claims each year. The victims are not only the patients but the staff who were entrusted with their care.
Combatting Burnout in the Healthcare Industry
Risk management professionals at U.S. Risk Underwriters and other insurers know that reducing burnout rates is the first and most effective step in protecting patients and staff. By reducing the risks associated with mental exhaustion, healthcare facilities can help to ensure that their patients receive accurate care. At the same time, reducing burnout rates benefits employees, allowing them to continue working and to regain a sense of purpose in their lives.
Healthcare facilities like hospitals and nursing homes have adopted several strategies to combat staff burnout. These include both easy-to-implement features as well as more comprehensive plans like:
Wellness clinics for staff members
Yoga, stress-reduction, and meditation classes for staff
Healthy-eating options
Engagement via regular staff meetings
Frequent and meaningful interaction with leadership
Adequate staffing levels facility-wide
With these strategies becoming more common in the healthcare industry, it is hoped that staggering burnout rates are reduced. Facilities, staff, and patients will ultimately benefit, allowing continued high-quality care with fewer and more manageable risks. ◼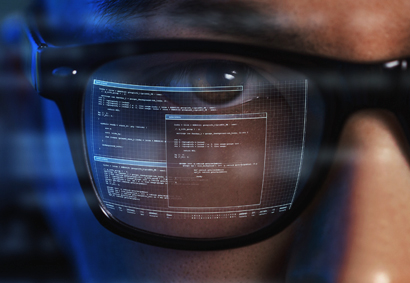 Cost-Effective Cyber Risk Strategies
October 1, 2023 | While cybercrime has long been a risk for enterprises of all sizes, the threat of data breaches, ransomware attacks, and outright theft have increased… more ▶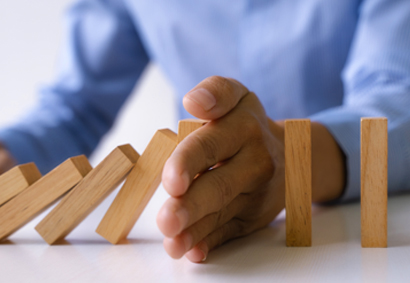 About Integrated Risk Management
September 15, 2023 | Businesses face an ever-evolving set of risks. From employee issues to the adoption of new technologies, volatile market conditions, and threats… more ▶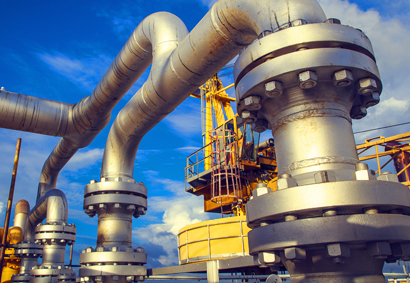 Mitigating Risks in the Oil & Gas Industry
August 31, 2023 | The energy production industry has long been at the mercy of inherent risks arising from internal and external factors. Oil and gas producers must navigate… more ▶