News and Articles
---
Staffing Firms: Preventing Retaliation Claims
August 4, 2020
Staffing agencies serve as the conduit between employers and employees. As such, they face a complex landscape of regulatory requirements, including laws that govern employment practices. Employment practices are a hot-button issue, particularly in regard to discrimination in the workplace. Claims of employees being retaliated against by employers are on the rise in the United States, triggering a corresponding increase in claims on staffing firm insurance policies. In this article, we will explore the role of staffing firm insurance and present ways to mitigate the risks associated with employee retaliation claims.
Employment Retaliation Claims on the Rise
Employees who believe they are being discriminated against in the workplace often complain to their employers or staffing agencies. These complaints often lead to claims of employer retaliation filed with state and federal authorities. These claims are on the rise and have exhibited a sharp increase over the past decade. Of the 72,675 discrimination claims filed with the U.S. Equal Employment Opportunity Commission (EEOC) in 2019, just over 39,000 were related to employer discrimination. That figure represents over half of all discrimination claims filed with the agency.
What is Employer Retaliation?
If an employee complains about certain workplace practices, such as unlawful discrimination based on sex, orientation, or race, they are protected by federal and state laws against retaliation. Unfortunately, employers may violate these protective laws either inadvertently or on purpose. In simple terms, employer retaliation is the practice by which employees who complain about workplace discrimination are penalized for filing a complaint or for participating in investigations of discrimination. Retaliation can take several forms, including:
Negative performance reviews
Undesired transfers to other positions or workplaces
Demotions
Harassment or mistreatment by supervisors and coworkers
Termination of employment
When a worker believes he or she has experienced workplace discrimination and is being retaliated against for filing a complaint, this can create an emotionally charged situation. Staffing firms are often caught in the middle, potentially opening the door to expensive liability claims.
Preventing Claims of Retaliation
Staffing firm insurance is the foundation of risk management for employment staffing and placement agencies. When it comes to preventing claims of employee retaliation, staffing agencies must adopt rigorous procedures to support the protections of their insurance policies. These procedures must include:
Supporting documentation: Staffing firms must thoroughly document any incidents that lead to an employee's demotion or termination. Documentation must include information regarding timing, whether a complaint was filed, and whether the demotion or termination was otherwise justified.
Education of employer clients: Staffing agencies and their clients must work in close concert with one another, particularly in regards to handling temporary or contracted employees who may not be performing up to standards. Educating clients using feedback is critical; clients must be prepared to share information about expectations and employee performance, and the staffing agency must ask for this feedback as well.
Third-party assistance: Employment law is a complex and ever-changing aspect of the modern business world. Employers and staffing agencies alike may become overwhelmed with the myriad regulations governing employment practices. It is a good idea to establish a relationship with an employment attorney as well as to alert staffing firm insurance carriers whenever retaliation claims are filed.
Staffing agencies and employers facing claims of workplace discrimination and/or retaliation must also set policies to manage their risk exposures, especially during investigations. Policies can include:
Establishment of confidentiality rules: During investigations, all interviews with affected parties must always be kept confidential.
Preventive measures: Implementing temporary measures to protect both employer and employee during a discrimination/retaliation investigation. This can include temporary reassignments, paid leaves of absence, or changes in supervisory control of the affected individuals.
Ensuring consistency in employee discipline: Instituting workplace policies that apply to all employees, including steps taken to discipline employees. Failure to remain consistent in these policies can aggravate claims of discrimination or retaliation, and may increase the strains on staffing firm insurance and other liability protections.
With these measures and policies in place, employers and employees both enjoy their benefits. Workplace discrimination claims have only increased in recent years. While staffing firm insurance is designed to protect against the financial burdens of defending against such claims, managing risks through stringent practices helps to protect staffing agencies, their clients, and their employees. ◼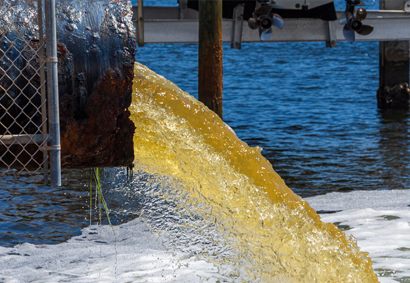 Environmental Pollution: Planning for Risks
December 1, 2023 | For business owners, an environmental pollution incident can result in stiff regulatory penalties and staggering expenses associated with cleanup… more ▶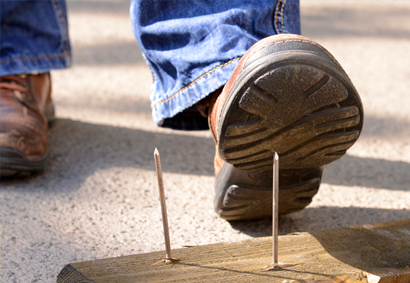 Managing Workers' Compensation Claims
November 15, 2023 | Claims management in workers' compensation programs is a critical component of a comprehensive workplace health and safety strategy, involving… more ▶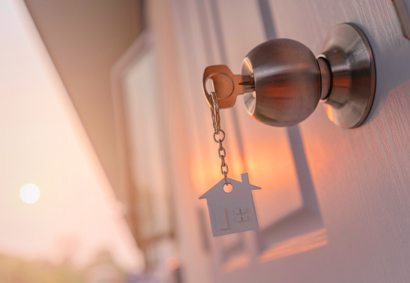 E&O and More in the Mortgage Industry
November 1, 2023 | Real estate professionals, including mortgage lenders, face numerous risks. These risks can result in significant financial burdens, particularly when legal claims… more ▶