News and Articles
---
COVID Delta Variant: How Should Employers Respond?
August 24, 2021
In 2020, as the coronavirus pandemic dramatically altered the operation of businesses around the world, employers faced significant economic and employee safety challenges. So-called "essential" workers, such as those in retail, grocery, and restaurant occupations that stayed open during lockdowns, were at risk of infection. Even with the protection of available vaccines, the new COVID Delta variant poses a significant risk to workers. In addition to employment practices insurance and other risk management strategies, employers must take a proactive approach to keep employees and business assets safe in the difficult situations posed by COVID-19.
The Delta Variant
In the early part of 2020, the novel coronavirus SARS-CoV-2 began to infect people on a global scale. Many businesses closed or curtailed operations, while others remained open to serve consumers forced to stay at home by federal/state lockdown orders. After months of work, researchers developed vaccines that proved effective in combatting the spread of the potentially deadly virus. Unfortunately, low vaccination rates in many parts of the world led to the mutation of the coronavirus; variants cropped up in countries like the UK, Brazil, and China.
Discovered in India in December 2020, the Delta variant — B.1.617.2 — proved to be the most worrisome. Estimated at twice as contagious as the original Alpha strain, Delta has spread rapidly. Current vaccines administered under Emergency Use Authorizations (EUAs) may not be robust enough to stop the spread. In a matter of months, employers faced another round of lockdowns as their workers fell ill to the virus, including those who had already recovered from COVID-19 or had received the two-dose vaccine.
Protecting Workers Against Delta Infections
Employers have turned to creative, flexible approaches in protecting vulnerable employees against COVID infections. Just like employment practice insurance protects business owners from a range of liabilities, infection control solutions serve as a powerful risk management too.
One of the leading ways employers are protecting employees is by encouraging vaccination against the coronavirus. Vaccination remains the best means of protection against the disease; employers have:
Communicated the importance of vaccines to workers.
Offered financial incentives for receiving vaccinations.
Offered paid time off to receive the vaccinations.
Allowed flexible scheduling or time off for workers who experienced vaccine side effects.
In many larger companies, vaccine clinics were available onsite, making it easier for workers to receive the shots.
Mandated Vaccines?
Some employers faced with staffing shortages in the wake of Delta variant infections have contemplated making vaccines mandatory. Although interest in these mandates is not without its legal and moral challenges, employers in the healthcare and education sectors have begun to require all employees to be vaccinated in the interest of public and personal safety. The downside to mandating vaccines may be an emerging risk exposure with workers filing legal claims against their employers. Employment practices liability insurance is designed to protect against employee lawsuits, but there remains some uncertainty whether vaccine mandates are covered. While the U.S. Food and Drug Administration fully approved the Pfizer COVID vaccine, employers still have to weigh the benefits and drawbacks of requiring employees to be vaccinated.
Making Workplaces Safer
Much has been learned about controlling the spread of the coronavirus in the past 18 months. Tactics such as social distancing, touchless delivery of services, improving ventilation in workplaces, and minimizing contact between individuals have all been shown to reduce infection rates. Now that the Delta variant threatens business continuity, employers have an obligation to provide safe workplaces for their employees. Employers must continue to implement safe operating practices and adopt remote work options when available.
Mandating the wearing of masks on company property continues to pose challenges in the same manner as vaccine mandates. Employees who believe their rights are being violated have turned to filing lawsuits against their employers, putting a strain on employment practices liability insurance programs. By adhering to masking guidelines issued by the U.S. Equal Employment Opportunity Commission, employers can head off many of the complaints and legal challenges associated with mask mandates. ◼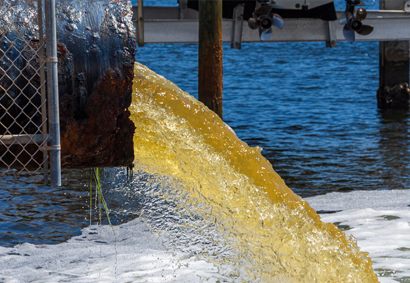 Environmental Pollution: Planning for Risks
December 1, 2023 | For business owners, an environmental pollution incident can result in stiff regulatory penalties and staggering expenses associated with cleanup… more ▶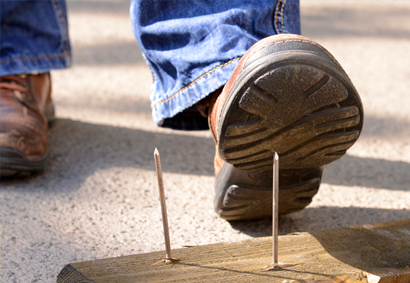 Managing Workers' Compensation Claims
November 15, 2023 | Claims management in workers' compensation programs is a critical component of a comprehensive workplace health and safety strategy, involving… more ▶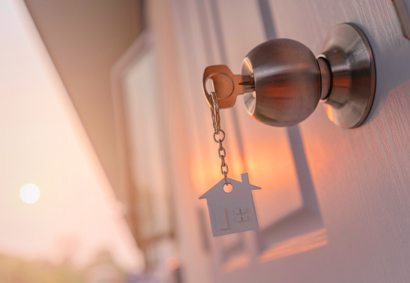 E&O and More in the Mortgage Industry
November 1, 2023 | Real estate professionals, including mortgage lenders, face numerous risks. These risks can result in significant financial burdens, particularly when legal claims… more ▶