News and Articles
---
The Most Important Safety Topics for the Transportation Industry
August 20, 2019
The U.S. transportation industry is responsible for moving cargo and people across the country. This business sector is immensely diverse, encompassing such vehicles as trucks, trains, airliners, and passenger cars. Business relies on the safe, efficient operation of these vehicles, and emerging risks have impacted the industry in unforeseen ways. U.S. Risk Underwriters, a leading provider of specialty insurance solutions for the transportation industry, knows that commercial vehicle operators and transportation industry players need to be aware of these risks. Several safety topics are of vital importance to the industry, and in this guide, we will explore them and how they may be addressed by the transportation industry.
Transportation Industry Hazards: A Brief Overview
Within the transportation industry, the trucking sector is perhaps the most prominent. It is responsible for moving goods and cargo from manufacturers to consumers and must do so in the most efficient way possible. Hundreds of millions of miles are traveled by the trucking sector each year, with millions of tons of cargo being transported along the way.
Unfortunately, all those miles add up to significant health and safety risks, particularly for the drivers. In 2017, workers within the trucking industry experienced the highest number of transportation-related fatalities – 11 percent of all worker deaths — in the United States. This sobering statistic is courtesy of the United States Department of Labor's Occupational Safety and Health Administration (OSHA), which oversees safety regulations for numerous industries. In addition to the deaths, there were thousands of non-fatal injuries reported, and injuries continue to plague the transportation sector. Injuries and deaths account for millions of dollars in legal claims and expenses, not to mention lost productivity.
Hazards in the Transportation Industry: Established and Emerging Risks
There are many risks associated with the transportation industry, including those that have long been a part of the operating environment as well as new risks emerging with the rise of technology. Perhaps the largest of these risks is associated with cyber criminality, especially in attacks on physical transportation assets. Many fleet operators use telematics to streamline operations, and a cyberattack on these systems can put vehicles and their cargo in jeopardy. The railroad industry is extremely dependent on automated systems, including train control and communications solutions. Interruption of these systems due to cyber-attacks may spell disaster for supply chains and for assets alike.
On its face, driver shortages – attrition of older workers due to retirement and increasing demands — plaguing the transportation industry may not seem like much of a safety risk, but fleet operators know that younger replacement drivers simply do not have the experience as more seasoned drivers. The result is a sharp uptick in accident claims. Pressure to do more with less has spurred many transportation companies to cut corners, negatively impacting safety and potentially creating situations where significant incidents are all but unavoidable. Safety topics related to drivers also include:
Distracted driving
Failure to conduct adequate walkarounds and safety checks to vehicles
Driver fatigue
Slip and fall injuries
Finally, the state of transportation infrastructure in the United States is a serious concern for fleet operators across the industry. Outdated or poor-condition infrastructure, including rail lines, road surfaces, and bridges create significant hazards for fleet operators. Congestion is another factor, both from infrastructure as well as increased use of roadways, and congestion delays are incredibly costly for the transportation sector. According to a report by the American Society of Civil Engineers, congestion delays account for 3.1 billion gallons of wasted fuel and costs exceeding $160 billion.
Managing Safety Risks in the Transportation Industry
It is imperative that fleet operators and transportation companies take safety risks seriously. According to U.S. Risk Underwriters, a culture of workplace safety can dramatically reduce the costs associated with claims, not to mention a reduction in regulatory fines. Implementing safety programs is a smart solution, and many programs include such components as:
Driver training and retraining
Enhanced recordkeeping, especially of vehicle maintenance and service records
Creation of incident management protocols
Initiatives designed to ensure regulatory compliance
With a safety program in place and the development of a safety-oriented workplace culture, the transportation industry can continue to deliver goods and personnel efficiently while slashing overhead expenses. ◼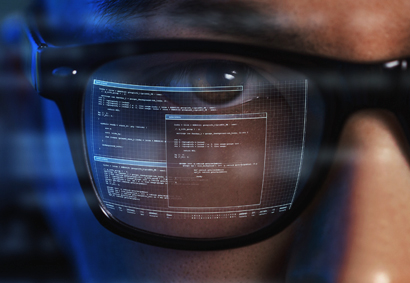 Cost-Effective Cyber Risk Strategies
October 1, 2023 | While cybercrime has long been a risk for enterprises of all sizes, the threat of data breaches, ransomware attacks, and outright theft have increased… more ▶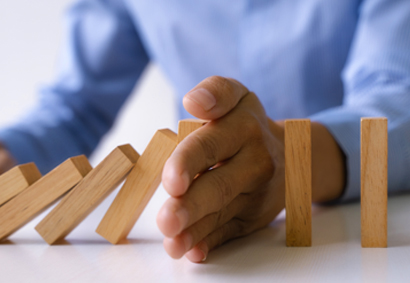 About Integrated Risk Management
September 15, 2023 | Businesses face an ever-evolving set of risks. From employee issues to the adoption of new technologies, volatile market conditions, and threats… more ▶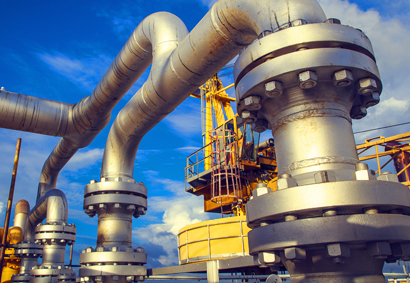 Mitigating Risks in the Oil & Gas Industry
August 31, 2023 | The energy production industry has long been at the mercy of inherent risks arising from internal and external factors. Oil and gas producers must navigate… more ▶