News and Articles
---
Common Patient-Care Risks Faced by Nursing Homes
July 6, 2021
With over a million seniors receiving care from facilities like nursing homes and memory care centers, the long-term healthcare industry is experiencing significant growth. Residents and their families rely on compassionate and accurate care at these facilities. To improve risk management and to supplement the protection of skilled nursing home insurance, it is important for caregivers and facility managers to understand common risks associated with patient care. In this guide, we will explore common risks associated with residential care facilities.
The Impact of Care Risks in Nursing Homes
At-risk individuals receive care in residential facilities like skilled nursing homes, senior centers, and assisted living facilities (ALFs). With an aging population and with a range of underlying health conditions, America's seniors face increase risks due to a variety of operational hazards in care facilities. The costs associated with these hazards can be steep. For fall injuries alone, one study published in 2012 put the cost of a fall injury at $31,507 per hospital admission.
Injuries and illnesses in long-term care facilities result in steep expenses for nursing homes and for their residents. In addition to hospitalization costs and other healthcare expenses, premiums of skilled nursing home insurance are on the rise, leading to skyrocketing overhead expenses.
Patient Risks: An Overview
Aging individuals receiving care in residential facilities like nursing homes face a wide range of risks. These risks include:
Slip and fall injuries
Medication errors
Neglect or negligence
Bedsores
Abuse by caregivers or by fellow residents
Choking hazards
Malnutrition
Dehydration
Risks are exacerbated by a persistent problem in long-term care facilities – insufficient staff. Staff members are often asked to do more with less, and with these high workloads, errors in care delivery can and do happen. Staffing shortages increase the odds of a serious or fatal incident as well as open a facility to liability claims. Even the most comprehensive skilled nursing home insurance policy is no match for the increased number of negligence or neglect claims brought on by short-staffed facilities.
Improving Patient Safety: A Top-Down Approach
Even though nursing home residents face numerous risks, many of these risks can be minimized or eliminated by facility staffers. It requires adopting a safety-oriented approach that begins with stakeholders identifying common risk exposures, then developing plans to mitigate those risks. Hazard reduction programs supplement the protection of skilled nursing home insurance while improving conditions for caregivers and residents alike.
Risk-reduction practices include:
Evaluating patient rooms and common areas for slip and fall risks, including loose or slippery flooring, uneven transitions between carpeted and solid-surface walkways, cables and equipment that can cause tripping injuries, and the presence of moisture that can lead to falls.
Adopting medication cross-checking and medication management systems to prevent medication errors. Medication errors involve as many as 27% of all facility residents on average and can lead to severe illness or death. By managing medications more effectively, patient safety is improved and expenses related to these errors is reduced.
Elopement risks commonly affect facility residents with cognitive declines such as dementia or Alzheimer's disease. Safety-oriented nursing homes have added automatic door locks, video monitoring systems, and frequent patient checks to reduce the chance of residents wandering away from their care centers.
Training is an integral part of safety in nursing homes. Caregivers must receive regular safety training that includes risk-mitigation practices, patient care and handling techniques, and identifying signs of abuse or neglect.
Managers must evaluate skilled nursing home insurance policies to ensure that the coverage reflects the risk exposures of a given facility. These evaluations can reveal coverage gaps, allowing managers and owners to adjust coverage limits or to gain additional insurance protections.
Skilled nursing home insurance is only one part of a broad risk management approach. By gaining an understanding of risks associated with patient care, nursing home managers and staff can improve conditions for residents. Long-term care facilities have a duty to keep residents safe from injuries and illnesses; failures to adequately protect residents can mean significant liability risks as well as increased regulatory scrutiny. ◼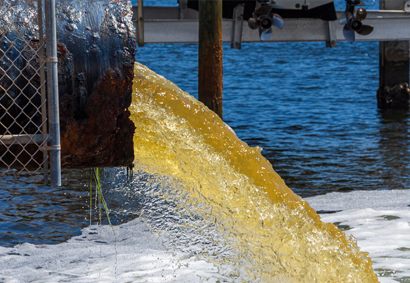 Environmental Pollution: Planning for Risks
December 1, 2023 | For business owners, an environmental pollution incident can result in stiff regulatory penalties and staggering expenses associated with cleanup… more ▶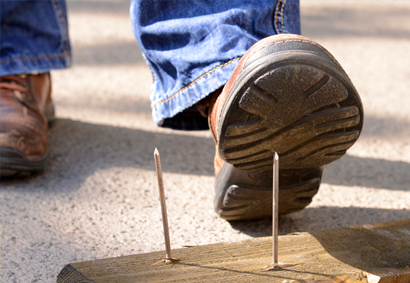 Managing Workers' Compensation Claims
November 15, 2023 | Claims management in workers' compensation programs is a critical component of a comprehensive workplace health and safety strategy, involving… more ▶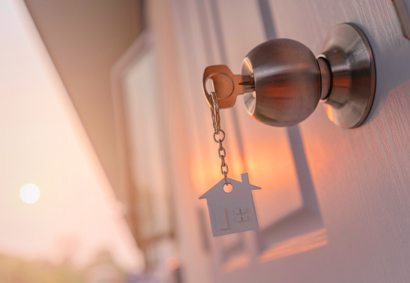 E&O and More in the Mortgage Industry
November 1, 2023 | Real estate professionals, including mortgage lenders, face numerous risks. These risks can result in significant financial burdens, particularly when legal claims… more ▶