News and Articles
---
Everything Your Clients Need to Know Regarding Pollution Liability
July 28, 2021
For many industries, the threat of an environmental disaster through pollution spills or discharges is a looming risk. Businesses in the manufacturing, energy production, and transportation sectors have significant risk exposures to pollution claims, potentially costing millions of dollars in cleanup expenses, regulatory penalties, and environmental mitigation. Unlike many business insurance policies that specifically exclude coverage for pollution events, pollution liability insurance forms the backbone of risk management for at-risk business interests.
Pollution Liability Insurance: When Business General Liability Isn't Enough
Most businesses operate under the protection of many forms of liability insurance. Typically, business policies, such as commercial general liability insurance or Business Owners' Policies (BOPs) exclude coverage for certain risks, particularly pollution events. Many business owners are surprised to find out that this is a serious gap in coverage, particularly when environmental risks are an inherent part of certain business operations in manufacturing, energy production, transportation, or construction sectors.
To address the shortcomings of general liability insurance, specific policies that cover against pollution claims were developed. Sometimes referred to as Environmental Impairment Liability (EIL) insurance, pollution liability insurance programs are designed not only to fill coverage gaps in business insurance policies but to enhance liability protections for industries. A pollution liability insurance policy is a critical risk management component for business owners involved in industries that use toxic or hazardous materials or conduct operations that are environmentally sensitive. These specialized insurance policies may also benefit businesses without obvious pollution risk exposures.
Coverages Under Pollution Liability Insurance Policies
Environmental liability insurance policies offer a broad range of coverages for business owners in environmentally risky industries like energy production or manufacturing. Pollution liability insurance typically provides robust coverage against:
Property damage caused by pollution discharges or spills.
Bodily injury resulting from an environmental discharge.
Expenses associated with mitigation and cleanup
Expenses associated with legal claims (attorney fees and judgements)
Expenses associated with regulatory penalties imposed by local, state, or federal environmental protection agencies.
Certain coverages are available as add-ons or endorsements to the pollution liability insurance policy. These may include such aspects as business interruption, coverage for discharges not regulated as hazardous substances, reputational damage, and transportation of hazardous materials. An insurance firm experienced in environmental risks can help business owners determine the best policies and coverage types to meet specific exposure needs.
Specific Needs for Pollution Liability Insurance
While not every business owner needs pollution liability insurance, there are several possible scenarios where companies outside environmentally-risky industries can benefit from this insurance protection. For businesses that contract their services to other companies or to state or federal agencies, proof of pollution liability insurance may be required as part of the contracting process.
Another scenario is a business that owns an industrial site, but the property owner is not engaged in a hazardous industry. Pollution or hazardous waste left on the property by previous owners could be discovered years into the future, potentially putting the new owner on the hook for expensive cleanup and mitigation expenses. Here, the benefits of pollution liability insurance serve to protect business owners from unexpected or unforeseen risks.
As part of a risk management strategy, pollution liability insurance can help protect your industry clients from the risks associated with environmental spills. This specialized form of insurance supplements other business-oriented liability policies, creating a blanket of protection for business assets. ◼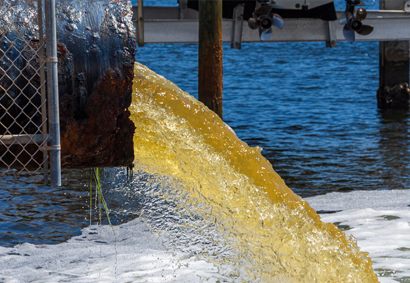 Environmental Pollution: Planning for Risks
December 1, 2023 | For business owners, an environmental pollution incident can result in stiff regulatory penalties and staggering expenses associated with cleanup… more ▶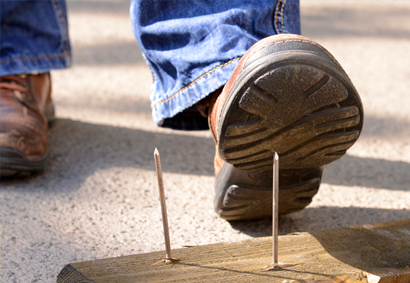 Managing Workers' Compensation Claims
November 15, 2023 | Claims management in workers' compensation programs is a critical component of a comprehensive workplace health and safety strategy, involving… more ▶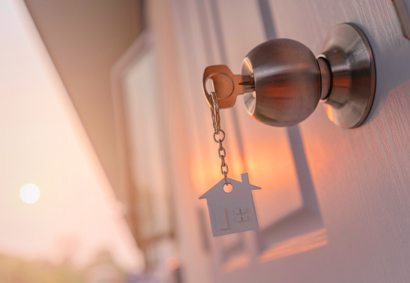 E&O and More in the Mortgage Industry
November 1, 2023 | Real estate professionals, including mortgage lenders, face numerous risks. These risks can result in significant financial burdens, particularly when legal claims… more ▶