News and Articles
---
The Importance of a Separate Pollution Liability Insurance Policy for Businesses
July 2, 2019
Throughout the business world, business owners face many risks as they conduct daily operations. For some businesses, particularly those involved in energy production, manufacturing, and transportation industries, the risks of an environmental disaster are significant. A large-scale pollution loss event can be devastating from a financial perspective, potentially costing millions of dollars in legal expenses, pollution mitigation, and regulatory penalties. U.S. Risk Solutions, a leading underwriter of specialty insurance lines, knows that many business insurance policies exclude coverage for pollution events. It is critical that at-risk businesses seek the coverage of a separate pollution liability insurance policy.
Business Insurance: Inadequate in Protection for Pollution-Related Costs?
Most businesses operate under the protection of some form of general liability insurance policy. Many also have commercial property insurance coverage. While these forms of insurance are important for protecting against common risks, they may not be sufficient to protect assets from the losses associated with an environmental event like a pollution discharge. In fact, specific exclusions for pollution-related events are common in most commercial insurance policies.
What can businesses do to protect themselves in the face of an environmental disaster? The answer lies in Environmental Impairment Liability (EIL) insurance. First introduced in the late 1970s, EIL insurance has evolved to meet the needs of today's business operations. EIL insurance is often referred to by trade-specific names or names associated with their coverages, such as:
Contractors Pollution Liability
Pollution Legal Liability
Pollution Liability
Contractors Environmental Liability
These unique insurance policies are designed to fill in the coverage gaps caused by exclusions in general liability and commercial property insurance policies. They can be a valuable addition to the risk-management arsenal, particularly for those businesses involved in hazardous, toxic, or environmentally-damaging industries. It is important to understand that no matter what business your clients are involved in, the risk of environmental damage is ever-present, and can result in significant and unforeseen expenses. This applies to any business, even those not involved in hazardous operations.
What Does an Environmental Insurance Policy Cover?
The typical environmental insurance policy provides a broad selection of coverages and specific coverages for the losses associated with pollution spills or other events which negatively impact the environment. Basic policies provide coverage for:
Bodily injury resulting from a pollution event.
Property damage caused by a pollution event.
Expenses associated with the cleanup of hazardous and some non-hazardous materials as required by established state and federal environmental laws.
Legal defense expenses (within liability limits).
Of course, some businesses need enhanced coverage. U.S. Risk Solutions and many other specialty insurance underwriters typically offer a number of optional coverages, including:
Business interruption
Transportation of hazardous/toxic substances
Reputational damages
Loss of rent or other property-related expenses
Errors & omissions coverage for consultants and contractors
Coverage for lenders and property developers
Pre-existing environmental conditions
Legal defense expenses outside the limits
Business owners should carefully evaluate their needs, investigating the potential for an environmental event and weighing that possibility against existing insurance coverage. A separate environmental insurance policy provides that extra measure of asset protection which traditional business insurance policies may lack or exclude. In today's environmentally-sensitive society, and with environmental regulations becoming more restrictive, failing to obtain this valuable coverage can spell disaster for any business that is liable for a pollution spill or other catastrophic environmental event. ◼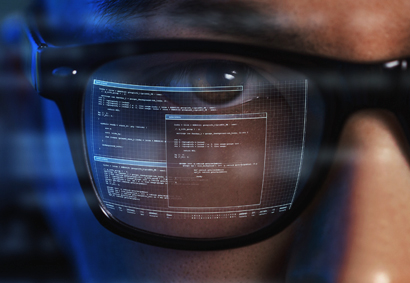 Cost-Effective Cyber Risk Strategies
October 1, 2023 | While cybercrime has long been a risk for enterprises of all sizes, the threat of data breaches, ransomware attacks, and outright theft have increased… more ▶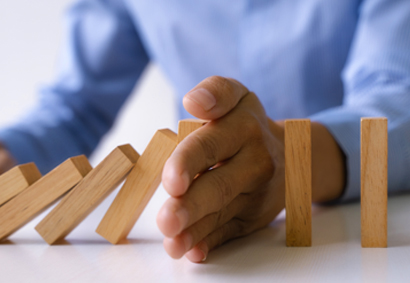 About Integrated Risk Management
September 15, 2023 | Businesses face an ever-evolving set of risks. From employee issues to the adoption of new technologies, volatile market conditions, and threats… more ▶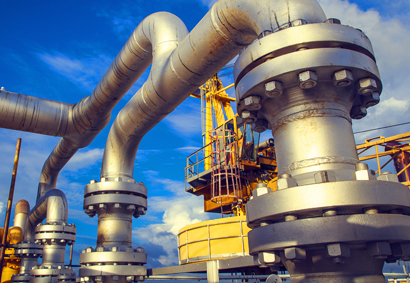 Mitigating Risks in the Oil & Gas Industry
August 31, 2023 | The energy production industry has long been at the mercy of inherent risks arising from internal and external factors. Oil and gas producers must navigate… more ▶