News and Articles
---
What to Know About Insuring Subcontractors
July 17, 2018
In the building and construction industry, general contractors often rely on the specialized services provided by subcontractors. Subcontractors typically handle aspects of construction projects like plumbing, electrical, and finish work, among many other components. General contractors carry the weight of liability in construction projects, and commercial liability insurance is a vital part of risk management.
What about the risks associated with subcontractors? Should subcontractors carry their own general liability insurance, or are they covered by the general contractor's policy? In this guide, we present common concerns and aspects of insuring against risks, with information about U.S. agencies insurance policies designed to protect against liability claims for contractors and subcontractors alike.
Contractor vs. Subcontractor Insurance: Concerns
There are several concerns associated with insurance coverage in the construction industry. Typically, general liability insurance, either standalone policies or as part of a Business Owner's Policy (BOP), provides liability protection from issues arising with subcontractors. Unfortunately, many policies also contain exclusions, particularly for independent contractors. In some work arrangements, subcontractors are seen as independent, and may therefore not be adequately covered under the GL policy the primary contractor holds.
Risks associated with subcontractors can vary between high frequency/low severity claims and lower frequency/higher severity claims. The primary contractor's exposure varies as well. An example of a high frequency/low severity claim would be defects in construction, typically revealed as the project reaches completion. Claims arising from construction defects are unfortunately rather common, and can cost the contractor thousands of dollars in legal fees and settlement payments if a lawsuit is successful.
An example of a low frequency/high severity claim would be a major failure of a system installed by a subcontractor, such as a building's heating, cooling, and ventilation (HVAC). In a large commercial building, an HVAC system may be a multimillion dollar subcontract. Defending against such claims can be very expensive – even into the millions of dollars. Without adequate insurance that covers risks for both contractors and subcontractors, the financial assets of the primary contractor can be in jeopardy.
One other concern that affects the contractor/subcontractor relationship is the general liability policy terms. Some GL insurance carriers may view the use of an uninsured subcontractor as part of the insured contractor's company, and therefore may have the right to raise premiums. In other words, even if there isn't a claim against work performed, the primary contractor may have to spend thousands of dollars in premiums for a subcontractor that should have obtained their own insurance coverage.
Finally, issues surrounding workers' compensation insurance may arise. In many states, workers' comp guidelines require that independent (1099) contractors be covered under the primary contractor's workers' comp policy. To mitigate those risks, many contractors require their subcontractors to carry their own workers' compensation insurance before agreeing to a work arrangement.
The Role of Subcontractor Insurance
Because of the risks associated with subcontracting major parts of a construction project, general contractors must carefully weigh their own insurance options. As mentioned earlier, GL policies often include some form of coverage for subcontractors, but exclusions may apply.
In simple terms, subcontractors need to have their own insurance coverage in order to manage the risks of loss associated with the work those subcontractors perform. Many U.S. agencies insurance policies are designed to mitigate loss risks arising from lawsuits and associated legal fees and settlement payments. And, in today's highly litigious society, many general contractors won't work with subcontractors unless those entities have their own GL insurance coverage. Contractors wish to protect their assets from loss, and a poorly-insured subcontractor poses a significant risk. Subcontractors are an important part of the construction industry, handling specialized tasks that general contractors may wish to farm out. The subcontracting model is often more cost-effective in large construction projects. Regardless of the arrangements and the work performed, it is critical that contractors maintain adequate general liability insurance to protect against loss. Smart contractors will also require all subcontractors to carry their own policies, further protecting the financial assets of both entities against losses arising from litigation. ◼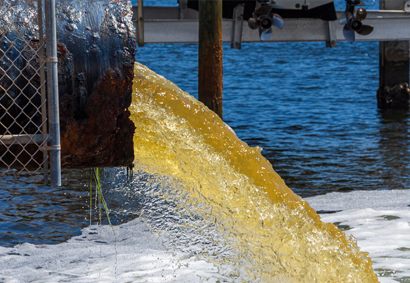 Environmental Pollution: Planning for Risks
December 1, 2023 | For business owners, an environmental pollution incident can result in stiff regulatory penalties and staggering expenses associated with cleanup… more ▶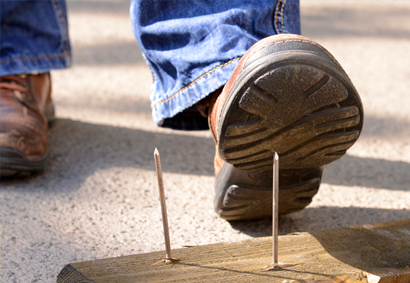 Managing Workers' Compensation Claims
November 15, 2023 | Claims management in workers' compensation programs is a critical component of a comprehensive workplace health and safety strategy, involving… more ▶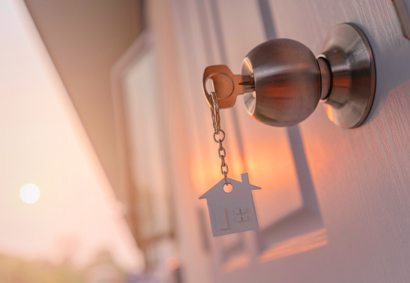 E&O and More in the Mortgage Industry
November 1, 2023 | Real estate professionals, including mortgage lenders, face numerous risks. These risks can result in significant financial burdens, particularly when legal claims… more ▶