News and Articles
---
The Co-Employment Risk for PEOs
July 12, 2018
Across the country, more and more companies are turning to staffing agencies for their hiring needs. It is estimated that 16% of all small- and medium-sized businesses in the United States outsource some or all of their human resources capabilities to staffing agencies or PEOs.
PEOs take on many of the personnel risks of the client – in this case, the business owner with whom an employment services contract is made. StaffPak insurance is a critical component to protect not only the PEO's financial assets, but also its clients and employees. Co-employment risks are not to be overlooked, and in this guide, we will share several best practices to establish a solid risk management plan for these agencies and the companies which rely on their HR services.
What is Co-Employment?
Co-employment is defined as a contractual relationship between a professional employment organization (PEO) and an end client. This contract allocates and shares certain employer-related responsibilities, such as payroll and withholdings, some manner of direction and control of employees, and handling of employment taxes. The contract is typically referred to as a client service agreement. In simple terms, this contractual agreement outsources HR duties to the employment agency.
There are risks associated with the co-employment model. The agency takes on employee-related risks on behalf of its clients, including workers' compensation claims, workplace injuries, and general liability issues. In addition, co-employment can be seen as an employment relationship between workers and two or more specific employers for one given work situation. Co-employed people are often seen as temporary workers, and this can create confusion as to which organization is ultimately responsible for the worker's own employment issues.
Managing Co-Employment Risks
The first step in mitigating risks associated with the co-employment model is to have a solid client service agreement (CSA). The agreement must carefully spell out all employer rights, responsibilities, and risks, helping to eliminate work status confusions and to clearly state which organization is responsible in liability claims.
To further eliminate confusion and misunderstandings between employer agencies, employer clients, and employees, many companies prefer to make the agency the primary employer. In other words, all HR-related employment duties are transferred to the staffing agency, including recruitment, termination, health care coverage, salary negotiation, and employee screening practices.
Companies wishing to utilize staffing providers must select an employment agency that has experience and knowledge of all applicable labor laws, including workers' compensation issues and requirements. This can help ward off some of the specific risks associated with co-employment. To choose the right agency for staffing, clients should evaluate the services that provider offers. These can include:
Regular employee reviews
Thorough pre-screening of potential employees, including criminal background checks and financial evaluations.
A strong track record of enforcing clients' internal policies and practices regarding employment status.
Complete recording, tracking, and submission of tax-related information, including end-of-year W-2s.
Expense tracking, including time management functions
The availability of PEO-offered employee benefits
Avoiding PEO/staffing providers that utilize independent contractors (1099 employees)
Staffing Insurance in Risk Management
With the unique risks associated with staffing agencies, specialized staffing insurance is critical in mitigating those risks. This type of insurance insurance serves to provide coverage against many aspects of co-employment practices; when HR and employee status duties are shared between organizations, liability risks can further complicate an already-challenging environment.
Our StaffPak staffing insurance provides a range of coverage types, including:
Errors and omissions
General liability
Employment practices liability, particularly protection for violations of the Americans with Disabilities Act, Civil Rights Act, and Equal Pay Act, among others
Excess coverage including employee benefits liability
As a best practice when working with staffing clients, it is imperative that insurance agents speak frankly about the potential risks they face in taking on HR duties for their own clients. While there are many types of staffing agencies and agreements between those agencies and their end clients, risk management is a vital part of the overall picture. ◼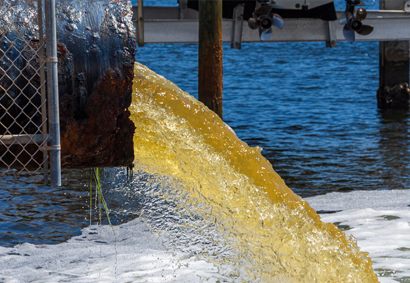 Environmental Pollution: Planning for Risks
December 1, 2023 | For business owners, an environmental pollution incident can result in stiff regulatory penalties and staggering expenses associated with cleanup… more ▶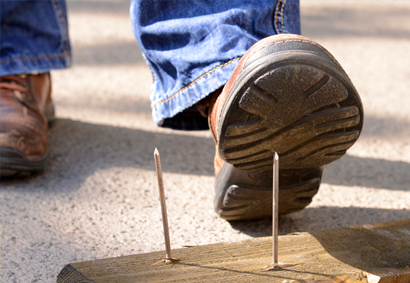 Managing Workers' Compensation Claims
November 15, 2023 | Claims management in workers' compensation programs is a critical component of a comprehensive workplace health and safety strategy, involving… more ▶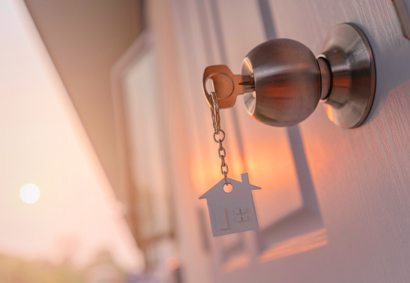 E&O and More in the Mortgage Industry
November 1, 2023 | Real estate professionals, including mortgage lenders, face numerous risks. These risks can result in significant financial burdens, particularly when legal claims… more ▶