News and Articles
---
Spotlight on Ransomware
June 1, 2021
▶ Download this post as a U.S. Risk White Paper (PDF).
Ransomware has become increasingly sophisticated, specialized and often incredibly difficult to prevent. This form of cybercrime involves hackers breaking into computer networks and locking up digital information until the victim pays for its release. Larger companies have been the primary target assumably because they have deeper pockets, but cybercriminals are increasingly attacking smaller organizations because they typically have less security in place. While ransomware is on the rise, there are ways to dramatically reduce if not eliminate the threat.
Ransomware Trends
Payments are soaring. The average ransomware payment nearly tripled last year as compared to two years prior.
Paying a ransom doesn't guarantee data recovery. One survey found ransom was paid in about one-third of cases. However, only a tiny percentage got all their data back, and nearly a third couldn't recover more than half the encrypted data.
There is a rise in double extortion. This is when an attacker seizes data and demands payment. If payment isn't made, the attackers will publish the data in an attempt to damage or embarrass the victim. In an increasing number of cases, it seems the demand for payment is really in return for not leaking stolen information online.
Cost of ransomware recovery has doubled, with the average total cost of recovery estimated to be ten times the average ransom payment.
Lawsuits being filed over small incidents are growing: more cases are seeking early settlements.
Proliferation of Ransomware
Experts predict there will be a ransomware attack every 11 seconds in 2021 and that the global cost associated with ransomware recovery will exceed $20 billion. By 2025, organizations will invest more than $1 trillion in their cybersecurity.
Ways to Reduce Your Risk
The most basic approach should include developing a companywide focus on security, an incident response plan and a separate backup system for data. In every ransomware event to date, it appears at least one (or more) of the following causes was to blame: no endpoint detection and response (EDR) strategy, ineffective backup solution/implementation, and open remote desktop protocol.
Implement Social Engineering/Phishing training to all employees, at least annually
Implement email filtering solutions
Implement Multi Factor Authentication (MFA) in the following areas:

Privileged User Accounts
Remote Access to Computer Systems by Employees
Remote access to Computer Systems by Vendors and Independent Contractors

Implement Endpoint Detection & Response (EDR)
Implement a Patch Management Program
Implement Daily Backups and Encrypt Backups
Implement Network Segmentation both physically and virtually
Disable all Remote Desktop Protocol ports (RDP) and Remote Desktop Gateways (RDG)
Implement Use of Net Generation Antivirus Software (NGAV) Implement External Penetration Testing, at least annually
The Final Safety Net
While cyber insurance cannot act as a replacement for the security measures all companies should be implementing, it can help organizations with a financial safety net as well as proactive risk mitigation and management resources.
TOP 10 CYBER INSURANCE TRENDS
Cyber claims are growing in number and complexity
External attacks are causing the most expensive losses, but internal accidents are occurring more frequently
Business interruption is becoming the main cost driver behind claims
Remote work and COVID-19 have heightened exposures
Ransomware incidents are becoming more frequent and financially damaging
Business compromise email attacks are surging
Regulatory exposure is increasing around the globe
Class action litigation is rising
M&As are introducing cyber risk
Nation state-sponsored attacks are increasing
Glossary of Terms
Multi Factor Authentication (MFA): An electronic authentication method in which a device user is granted access to a website or application only after successfully presenting two or more pieces of evidence (or factors) to an authentication mechanism. MFA protects the user from an unknown person trying to access their data such as personal ID details or financial assets.
Endpoint Detection & Response (EDR): Also known as endpoint threat detection and response (ETDR), EDR is a cyber technology that continually monitors and responds to mitigate cyber threats.
Patch Management Program: Patch management is the process of distributing and applying updates to software. These patches are often necessary to correct errors ("vulnerabilities" or "bugs") in the software.
Network Segmentation (physical and virtual): Network segmentation is an architectural approach that divides a network into multiple segments or subnets, each acting as its own small network.
Remote Desktop Protocol (RDP) or Gateway (RDG): A Windows server role that provides a secure encrypted connection to the server via RDP. It enhances control by removing all remote user access to the system and replaces it with a point-to-point remote desktop connection.
Next Generation Antivirus Software (NGAV): Detects, responds to and prevents all kinds of cyberattack tactics, techniques and procedures (TTPs). External Penetration Testing External penetration testing is a security assessment of the perimeter systems. External penetration testing usually tests from the perspective of an attacker with no prior access to your systems or networks.
The Bottom Line
Preparation is key when it comes to cybercrime prevention and loss controls. A trusted insurance expert highly experienced in all the various forms of cybercrime and how to insure them needs to be brought into the process as early as possible to ensure coverage for critical risks, future potential claims management, and the latest developments in terms and conditions. ◼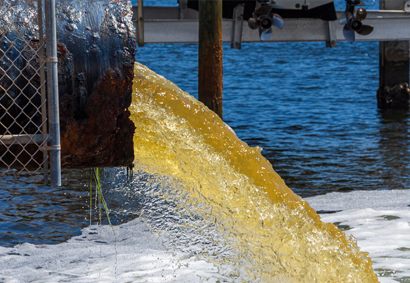 Environmental Pollution: Planning for Risks
December 1, 2023 | For business owners, an environmental pollution incident can result in stiff regulatory penalties and staggering expenses associated with cleanup… more ▶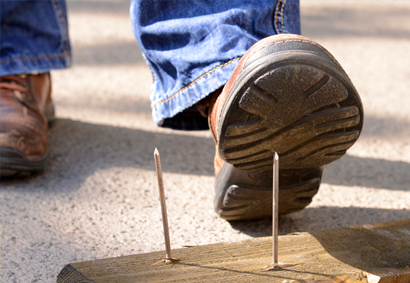 Managing Workers' Compensation Claims
November 15, 2023 | Claims management in workers' compensation programs is a critical component of a comprehensive workplace health and safety strategy, involving… more ▶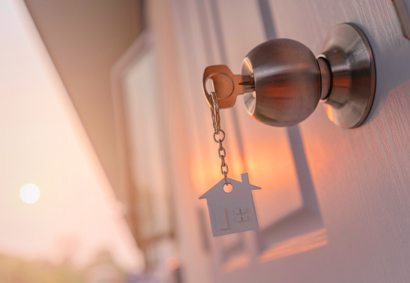 E&O and More in the Mortgage Industry
November 1, 2023 | Real estate professionals, including mortgage lenders, face numerous risks. These risks can result in significant financial burdens, particularly when legal claims… more ▶