News and Articles
---
Workers' Comp Myths: Fact vs. Fiction
May 4, 2021
Required by most states, workers' compensation insurance serves to provide financial support for employees injured on the job. Workers' comp is a valuable benefit for both employees and employers, yet many myths and confusion surround the insurance. To get the most from workers' compensation insurance, this guide will present facts to dispel the pervasive myths associated with the insurance coverage.
Workers' Compensation Insurance: A Brief Overview
Across the United States, workers are protected with an important employee benefit called workers' compensation insurance – better known as "workers' comp." The purpose of this specialized form of insurance is to provide financial compensation for injuries occurring in the course or scope of employment. Becoming injured on the job can result in lost wages and medical expenses; workers' comp is designed to help injured workers face these financial challenges and return to the workplace as quickly as possible.
Some form of workers' comp is required for nearly every employer and in nearly every state. The primary benefit for employers is that workers' compensation insurance generally makes the employer immune from a range of liabilities associated with workplace injuries.
Myth #1: Injuries
Many workers believe they have to be injured while doing their jobs in order to be covered by workers' compensation insurance. This is not accurate; workers must only suffer an injury in the course or scope of their employment, which can include both job-related and non-job-related tasks. Many workers are injured in the workplace, but not directly as a result of their actual work activities. These workers are still eligible for benefits under most policies.
Myth #2: Where Injuries Occur
Almost as common as the first myth above is the misconception that workers have to be injured on a jobsite to qualify for benefits. The truth is that injuries can occur outside the workplace, such as during travel between jobsites or an injury happening at a remote location. As long as the worker was injured in the course or scope of their employment duties, they are eligible for benefits.
Myth #3: Employer Assistance
A pervasive myth surrounding workers' compensation insurance is that employers have an obligation to help injured workers maximize their benefits under the plan. The fact is that employers have very little to do with workers' comp claims processing after the initial injury report is filed; the employer's insurance company typically pays the benefits. In general, unless an injury claim is disputed by the employer, it is up to the injured worker to seek maximum benefits – employers simply do not play a major role in the process.
Myth #4: Qualifying Injuries
Workers often fear that their workplace-related injury will not be covered under their employer's workers' compensation benefits plan. This fear often leads workers not to file claims, instead using other healthcare insurance coverages to pay for medical expenses. Under most state workers' comp guidelines, however, any injury that occurs at work will qualify for a claim, no matter how minor. If injured on the job, the injured employee can and should file a claim.
Myth #5: Retaliation
If you are a worker injured on the job and file a workers' compensation insurance claim, can your employer fire you? Unfortunately, this is a common myth, leading many workers to avoid filing claims even for severe workplace-related injuries. The fear of employer retaliation looms large; thankfully, a myriad of local, state, and federal laws prevent employers from engaging in retaliation for a workplace injury claim. Injured workers have specific rights and are allowed to seek compensation for their workplace injuries.
Workers' Compensation Insurance Facts for Employers
Workers' compensation insurance greatly reduces an employer's risk exposures regarding employee injuries. The concept of workers' comp began over a century ago as a cooperative agreement between employer and employee: the employer provides financial compensation for workplace injuries in exchange for the employee not filing a legal claim against the company. This holds true even today, protecting employers from the expense and hassle associated with employee lawsuits.
Another important benefit for employers who maintain such coverage can avoid other penalizing issues, including regulatory fines and prison time for failing to provide this benefit to their workers. Workers' comp provides concrete benefits for all parties, helping injured workers recover and get back to work as fast as possible and allowing employers to better manage their workplace risks. ◼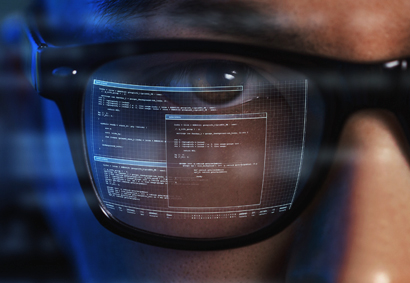 Cost-Effective Cyber Risk Strategies
October 1, 2023 | While cybercrime has long been a risk for enterprises of all sizes, the threat of data breaches, ransomware attacks, and outright theft have increased… more ▶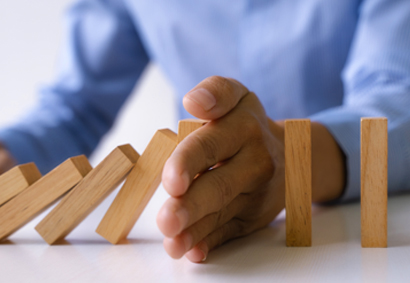 About Integrated Risk Management
September 15, 2023 | Businesses face an ever-evolving set of risks. From employee issues to the adoption of new technologies, volatile market conditions, and threats… more ▶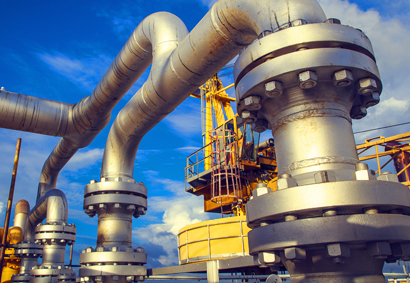 Mitigating Risks in the Oil & Gas Industry
August 31, 2023 | The energy production industry has long been at the mercy of inherent risks arising from internal and external factors. Oil and gas producers must navigate… more ▶