News and Articles
---
Does Special Events Insurance Cover Terrorism?
May 3, 2018
Tragic events such as the Boston Marathon bombing in 2013 and the 2017 mass-shooting incident targeting attendees of the Route 91 Harvest music festival in Las Vegas have caused many event promoters to question the need for terrorism insurance. Terrorism is on the rise on a global scale, and special events represent a prime target.
Special event insurance is designed to protect event hosts from the unexpected. This insurance provides investment protection coverage for unforeseen incidents, helping to cover costs associated with event cancellation, property damage, or injuries incurred by guests of the event. These policies are often referred to as entertainment insurance, specifically when the event is entertainment-oriented. Not all event insurance policies are the same, and many do not offer protection for terrorism events.
What is Special Event Insurance?
There are two major types of special event insurance – one being a standalone policy, and the other associated with business liability insurance. The most common covers private events, such as weddings, family parties, and religious celebrations. Public events cannot typically be covered under this type of insurance policy, although business-related events may be eligible for coverage.
Business insurance policies, such as commercial property insurance or entertainment insurance, often include special events coverage. Event promoters and event venues each may be required to have an insurance policy in place that covers the business from the costs associated with injuries, accidental deaths, or property damage. Event cancellation coverage may also be a feature of these policies.
Is Terrorism Insurance Part of Special Events Insurance Coverage?
In simple terms, terrorism insurance is not typically part of a special events insurance policy. In fact, most business policies – here, special events policies — specifically exclude terrorism from coverage. Terrorism insurance can be purchased, however, and is commonly offered as a special addition or endorsement to standard business policies. It is estimated that 60% of all U.S.-based businesses have some form of terrorism insurance policies.
In 2002, the United States Congress enacted the Terrorism Risk Insurance Act (TRIA), helping to ensure that businesses had adequate financial coverage for recovery and rebuilding efforts if they were to become victims of a terrorist act. Under TRIA, all casualty and property insurance providers must make terrorism coverage available to their clients. Terrorism coverage is considered a public/private partnership of sorts, allowing the insurance industry to work together with the federal government to share the losses associated with a terrorist attack or terrorism incident. Today, terrorism coverage is a common part of the overall event insurance planning process.
It is important to note that depending on the state the policy is in, terrorism insurance policies may not cover certain incidents, such as fire after a bombing. They may also exclude attacks of a nuclear, biological, or chemical nature. Cyber attacks are common, but are not considered violent acts and are therefore excluded from most terrorism insurance policies. Each of these exclusions may be covered by additional riders or endorsements on the policy.
How Does Terrorism Insurance Work?
Businesses that host special events need to understand the factors that may influence the need for specialized terrorism insurance coverage. These factors may include event locations or business locations and the type(s) of businesses to be covered under the policy. Businesses or event venues located in urban centers represent a higher percentage of risk, and are more likely to be targeted by terrorist actions. Certain industries also have higher risks; these business interests may wish to consider terrorism coverage as part of the overall insurance protection strategy.
In order for losses to be covered in a terrorist attack, the attack must be certified as such by the U.S. Department of the Treasury. The Secretary of the Treasury is empowered to certify both domestic and foreign terror acts. To qualify for certification, the attack must be violent in nature and have as its objective an effort to influence governments or civilians. There are additional caveats: no act will be certified if the aggregate of property and casualty losses do not exceed $5 million in value, and the act itself must also cause a minimum of $100 million in property damage and injuries to be considered a terrorist attack. ◼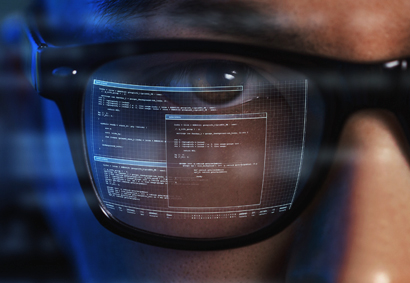 Cost-Effective Cyber Risk Strategies
October 1, 2023 | While cybercrime has long been a risk for enterprises of all sizes, the threat of data breaches, ransomware attacks, and outright theft have increased… more ▶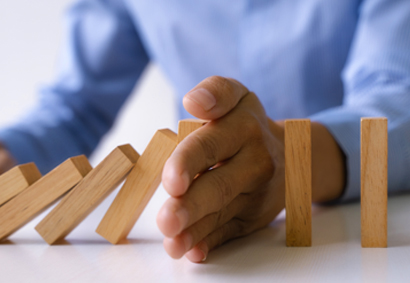 About Integrated Risk Management
September 15, 2023 | Businesses face an ever-evolving set of risks. From employee issues to the adoption of new technologies, volatile market conditions, and threats… more ▶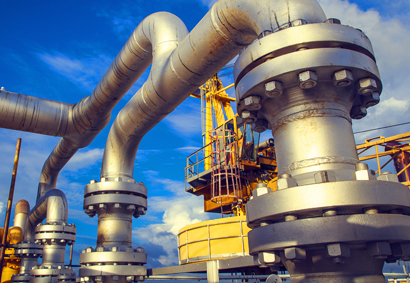 Mitigating Risks in the Oil & Gas Industry
August 31, 2023 | The energy production industry has long been at the mercy of inherent risks arising from internal and external factors. Oil and gas producers must navigate… more ▶