News and Articles
---
Risk Management Advice for Festivals
May 14, 2019
Across the country each year, festivals bring together hundreds of thousands of people. These festivals can take any number of forms and can include musical performances, arts and crafts, sports, or thrilling spectacles. For the organizers of these festivals, public events come with their share of risks. Venue owners, event promoters, and vendors each have specific risks, and as such must approach each festival with an eye toward risk management. A specialized form of liability insurance called entertainment insurance is the foundation of festival risk management. With a risk plan in place, festivals can protect their financial interests as well as deliver memorable events for participants.
Festival Risk Management: An Overview
Many pieces must come together to pull off a safe and enjoyable festival. Whether the festival is music-oriented, presenting live musical performances to the assembled crowd, or offers something special and unique, each festival's organizers must balance several different aspects. These aspects can include:
Types of licensing and permitting required to host the festival: If the sale of food is planned for the event, this may require licensing from health departments. Alcohol sales are another area where specialized permitting/licensing is needed.
Security: Every event must take security seriously, ensuring that adequate security staff are present and security protocols are in place. Unfortunately, recent tragedies at festivals have heightened security considerations the world over; overlooking this critical component can spell disaster for event promoters and venue owners.
Liability considerations: No matter how careful the preparation and delivery of festivals, accidents can and do happen. These accidents may result in property damage, personal injury, or worse. Entertainment insurance is part of the liability picture, and this insurance provides coverage for legal claims if an accident occurs.
Identifying potential risks and minimizing or eliminating those risks: Smart event promoters know that to ensure public safety, every potential risk must be assessed. Unforeseen circumstances like weather, natural disasters, or fires can wreak havoc on a festival in a manner of minutes. Having safety procedures in place for both foreseeable and unexpected risks is a valuable part of the risk management process.
The Festival Risk Management Planning Process
Risks at festivals can come from nearly anywhere –a freak storm event, the unruly behavior of attendees, or even issues with lighting and electrical service. To adequately prepare for risks and to ensure a safe, enjoyable event, risk management for festivals must begin with a plan. Plans should include all aspects of the event and should span the entire length of the event from the opening until the last guest leaves.
Within this plan, two specific areas stand out: safety and security. Safety considerations must include planning for emergencies, such as what staff needs to do if an emergency were to occur. By having safety front and center in the risk management plan, there is a much smaller chance for confusion – all stakeholders know their role and their responsibilities in the event of an unforeseen emergency. The same goes with security; with security as an integral part of the plan. In the plan, security staffing levels should be addressed and must match the expected size of the crowd, and the venue's access points. Security teams should even be considered for parking and pedestrian areas to minimize risk exposures.
Finally, entertainment insurance providers may offer risk management services to their clients. Insurance-based risk management specialists typically have a broad range of entertainment industry experiences, allowing them to tailor risk plans for the unique needs of each festival. Barring risk management services from entertainment insurance companies, there may be third-party risk management specialists available. These so-called "risk managers" should be considered a crucial aspect of any risk plan, being part of the entire planning process. More importantly, they are adept at remaining in touch with key stakeholders like promoters, performers, law enforcement agencies, and venue owners.
By adequately identifying potential risks, then developing a risk management plan before the event takes place, festivals across the country can provide safe entertainment and fun for attendees. The right plans can not only reduce injury and property damage risks at the festival itself but can also prevent incidents from negatively impacting the safety and financial security of event host. ◼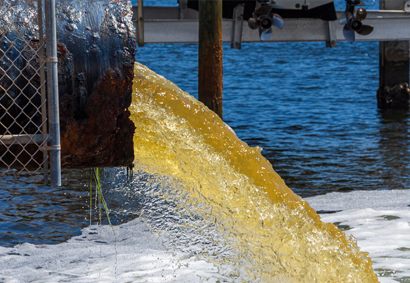 Environmental Pollution: Planning for Risks
December 1, 2023 | For business owners, an environmental pollution incident can result in stiff regulatory penalties and staggering expenses associated with cleanup… more ▶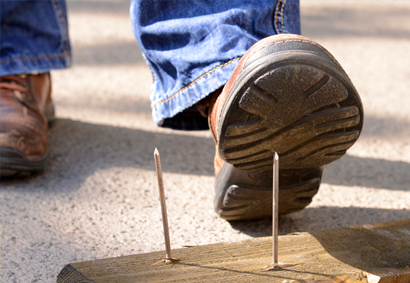 Managing Workers' Compensation Claims
November 15, 2023 | Claims management in workers' compensation programs is a critical component of a comprehensive workplace health and safety strategy, involving… more ▶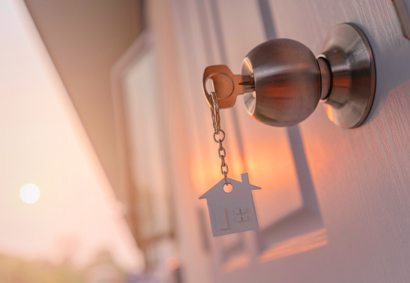 E&O and More in the Mortgage Industry
November 1, 2023 | Real estate professionals, including mortgage lenders, face numerous risks. These risks can result in significant financial burdens, particularly when legal claims… more ▶