News and Articles
---

Employment Laws and Risk Management: What Every Employer Should Know
May 11, 2021
In the modern business world, the relationship between employer and employee is complex. A range of laws govern the rights and responsibilities of both parties; failure of employers to adhere to these laws can result in expensive regulatory penalties and the potential for legal claims by employees. As a risk management practice to supplement the protections of employment practices insurance, knowledge about certain employment laws is critical. In this guide, we will explore the essential employment laws that every employer must know to protect their interests.
A Patchwork of Local, State, and Federal Employment Laws
Being an employer of others is a challenging landscape. Employers must contend with a wide range of laws on the local, state, and federal levels. Many of these laws grant certain rights to employees or employers, and others mandate the responsibilities of each party regarding time worked, compensation, and other aspects. Applicable laws can be loosely organized into four major groups:
Hiring practices
Wage and hour rules
Harassment and discrimination in the workplace
Health and safety guidelines
Gaining a thorough working knowledge of these laws is in many ways a full-time job of its own, which is why human resources departments are utilized by large companies. This is a form of risk management, much in the same way that employment practices law helps to protect employers from the expenses associated with employee-based lawsuits and regulatory challenges. Smaller businesses must do their homework in order to prevent violation of employment laws; a single employment practices violation can negatively affect a small company's business prospects and financial assets.
The Family and Medical Leave Act
Of federal employment laws, the Family and Medical Leave Act (FMLA) is one of the most commonly misunderstood. Under the law, employers with 50 or more employees must provide eligible workers with up to 12 weeks of unpaid leave for certain family- or medical-related reasons. Those employers must also hold jobs for those affected by the leave, and those employees must continue to be covered by employer-sponsored healthcare insurance. Violations of the FMLA are common. It is up to employers to adhere to the regulations governing who is eligible and what coverage is extended for affected employees. To protect against abuse of the FMLA, employers must also carefully monitor leave requests and certifying medical/personal conditions.
The Fair Labor Standards Act
Established for the first time in 1938, the Fair Labor Standards Act (FLSA) was originally created to protect workers against harsh and dangerous working conditions in U.S. manufacturing facilities. The basic law has been amended countless times since 1938 but remains as one of the most critical for employers to understand. The FLSA governs four areas:
Limits on work hours per week
Overtime requirements and compensation
Child labor regulations
National Minimum Wage standards
A single violation of the FLSA can result in a steep financial penalty for employers. In addition, employees harmed by a labor violation may seek legal recourse, potentially costing thousands or even millions in court costs, judgements, and settlements. As a way of protecting against these claims, employment practices insurance and diligence in adhering to the law are essential.
Occupational Safety and Health Act
The Occupational Safety and Health Administration sets workplace safety standards for American businesses. The agency was created in 1970 with the passage of the Occupational Safety and Health Act. Employers must meet minimum guidelines for safety standards, as those employers have a duty to provide reasonably safe workplaces for their employees. In addition, employers must conduct safety training for all employees under the law.
Laws Against Discrimination
Discrimination in the workplace is illegal, thanks to the protections of several important federal laws and their state counterparts. Three anti-discrimination federal laws stand out in importance for employers. These are:
Civil Rights Act: Passed in 1964, making discrimination based on religion, gender, and race in the workplace illegal. This act stands as the foundation upon which hundreds of other federal, state, and local anti-discrimination laws are based.
Pregnancy Discrimination Act: Passed in 1978 as an amendment to the Civil Rights Act. This act makes it illegal to discriminate against employees and job applicants based on their pregnancies or pregnancy-related conditions.
Age Discrimination in Employment Act: Passed in 1967, the Age Discrimination in Employment Act (ADEA) makes it illegal to discriminate based on age in hiring, promotion, and firing of employees. Age discrimination in the workplace had become a serious issue prior to the passage of this act. While violations still occur, the ADEA provides powerful protection to workers. As employers, employment practices insurance and a keen understanding of the regulations in ADEA serve to protect against regulatory fines and legal claims.
No matter the size or type of company, it is imperative that employers gain an understanding of employment laws. Although employment practices insurance provides broad coverage against claims, risk management depends on preserving the rights of employees and adhering to the responsibilities set forth in federal, state, and local employment laws. ◼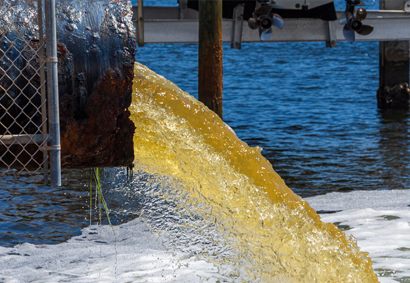 Environmental Pollution: Planning for Risks
December 1, 2023 | For business owners, an environmental pollution incident can result in stiff regulatory penalties and staggering expenses associated with cleanup… more ▶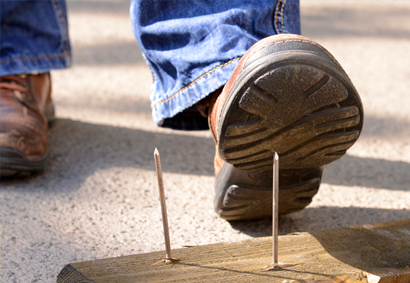 Managing Workers' Compensation Claims
November 15, 2023 | Claims management in workers' compensation programs is a critical component of a comprehensive workplace health and safety strategy, involving… more ▶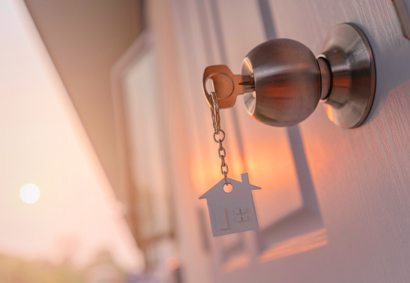 E&O and More in the Mortgage Industry
November 1, 2023 | Real estate professionals, including mortgage lenders, face numerous risks. These risks can result in significant financial burdens, particularly when legal claims… more ▶