News and Articles
---
Common Employment Lawsuit Examples to Avoid
April 5, 2021
In the wake of the COVID-19 pandemic, concerns about employment practices liability have taken on a new urgency for companies across the country. As millions of Americans return to the workforce after being terminated or laid off during the pandemic and as the economy begins its slow recovery, a rise in employment-related lawsuits has alarmed the business world. Not all legal claims are related to hiring practices; in some cases, these lawsuits target employers who were forced to fire or furlough workers. To protect against employment practices liability risks, employers must gain an understanding of common claims to avoid during their recruitment and hiring practices. In this guide, we will explore common employment lawsuits and provide tips on mitigating employment practices liability risks.
Economic Upheaval and Massive Job Losses
When the coronavirus pandemic first touched American shores, the reaction was swift. Almost overnight, local, state, and federal governments imposed strict lockdown orders. Businesses were shuttered within days and millions of people lost their jobs to termination or were laid off, furloughed, or temporarily reassigned at reduced wages. According to the Congressional Research Service, unemployment figures reached nearly 15%, an unprecedented figure.
While the pandemic still raises health and safety concerns, the economic recovery is underway, and many of the people who lost their jobs are returning to the workforce. As job markets open, so too do the issues of employment practices liability. Employers must be ready to avoid common legal claims, both from those seeking jobs as well as those who lost their jobs to COVID-19's effects on the economy.
Example #1: Employment Discrimination/Wrongful Termination
Myriad state and federal laws prohibit discrimination in the workplace. Workers and those seeking employment have certain rights under these laws, and most employers follow the rules. Still, lawsuits based on workplace discrimination, retaliation, wrongful termination, and harassment are some of the most common legal challenges employers will face. This is especially true of smaller businesses that do not use a human resources department for hiring processes. Regardless of the size or type of company, it is critical that employers remain in compliance with workplace discrimination laws to avoid employment practices liability risks.
Example #2: Non-Employment Discrimination
Business owners may face discrimination lawsuits from individuals who are not employees of the company. Lawsuits may be filed by vendors, customers, contractors, and others with a business connection to the company. Companies have a duty to provide their products and services without discrimination; in the face of legal claims against the business, most employment practices liability insurance policies offer protection against this type of lawsuit.
Example #3: Wage and Hour Violations
In addition to the federal minimum wage, laws at the federal, state, and local levels protect employees with regulations regarding hours worked, overtime pay, and compensation for work outside normal operating hours. In many cases, lawsuits claiming a violation of wage and hour laws are filed by those who believe their employer has misclassified the workers as independent contractors or exempt employees. Unfortunately, these lawsuits are not always covered by general liability policies and may be excluded from other insurance coverages such as directors and officers liability or employment practices liability insurance. To remain in compliance, employers must ensure fair compensation that meets regulatory standards.
Example #4: Civil Rights Violations
In the business community, lawsuits filed against businesses are classified as torts, or violations of certain civil rights. Claimants are usually third parties with some business connection to the company in question or may be employees or managers of a given company. Torts may be unintentional, as in claims of negligence, or may be intentional in nature when a specific civil right violation is claimed. Employment practices liability policies do not typically cover torts, but general liability policies may.
Example #5: Contractual Issues
Contracts between parties are an everyday aspect of business, especially in certain sectors like manufacturing, construction, or those that employ temporary workforces. If the business fails to honor its contractual obligations, a breach of contract lawsuit may be filed. This is a common legal challenge for business owners, and employment practices liability policies or other liability insurance products typically do not cover the expenses associated with this type of lawsuit. Business owners have other protections available to them, including surety bonds. To manage the risks associated with contracts, businesses can:
Ensure clarity in contractual language.
Follow contracts as described.
Develop contracts in adherence with all applicable laws.
Conduct background research on any individual who the company may enter into contract with.
Employment practices liability insurance is an important component of risk management for business owners. By becoming aware of common employment-related lawsuits and the tools needed to avoid them, business owners can continue to thrive despite a sharp rise in legal claims by jobseekers and those who may have been displaced from the workforce by the pandemic. ◼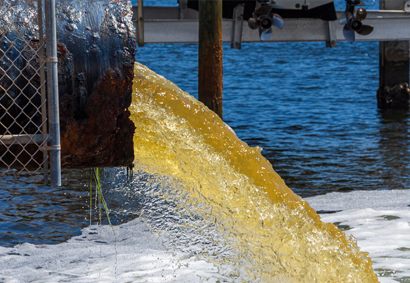 Environmental Pollution: Planning for Risks
December 1, 2023 | For business owners, an environmental pollution incident can result in stiff regulatory penalties and staggering expenses associated with cleanup… more ▶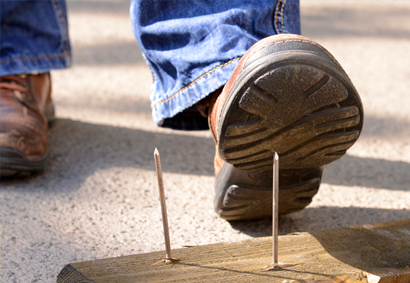 Managing Workers' Compensation Claims
November 15, 2023 | Claims management in workers' compensation programs is a critical component of a comprehensive workplace health and safety strategy, involving… more ▶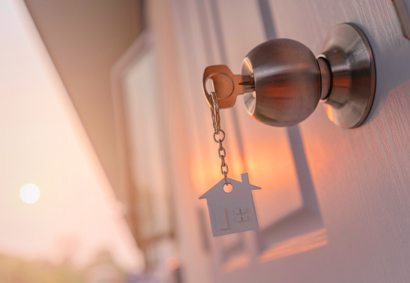 E&O and More in the Mortgage Industry
November 1, 2023 | Real estate professionals, including mortgage lenders, face numerous risks. These risks can result in significant financial burdens, particularly when legal claims… more ▶