News and Articles
---
Personal Injuries on Community Association Property: When is the Association Liable?
April 2, 2019
In neighborhoods and community developments across the country, homeowners associations (HOAs) are tasked with maintaining neighborhood standards. These organizations may also maintain and hold jurisdiction over common areas such as walkways, streets, and amenities like playgrounds or recreation areas. The issue of liability has caused many community associations to question who is liable if someone is injured on the property, particularly visitors or other non-resident entities. Leading specialty insurers like U.S. Risk Underwriters have helped community organizations protect their assets and members from the losses associated with personal injuries; insurance is the foundation of any risk management strategy for HOAs and similar organizations.
Injuries in HOA Communities: Who is Liable?
Developed communities may offer a wide range of amenities for residents and their guests. These amenities can include play areas, fitness centers, swimming pools, walking and biking trails, and even beach access in coastal locations. Regardless of the type of amenity maintained by an HOA, these features are designed for the enjoyment of residents and guests. Unfortunately, these features may also attract trespassers or other non-residents. People have received injuries on HOA-maintained properties, which creates questions revolving around liability: who is liable if someone were to receive an injury?
While state personal injury laws vary, there seems to be some commonality across legal jurisdictions. In general, HOAs, their employees, and their board members, are held to a fairly low standard of care regarding residents and guests, requiring these organizations to address known hazards, but not providing for a legal duty to identify and mitigate unforeseen dangers. The legal standard of care regarding trespassers on the property may be even lower; in numerous cases, HOAs have no legal duty to warn such trespassers of danger. Again, this can vary, depending on state personal injury law and the demographics of the trespassers themselves.
When an injury occurs on HOA-maintained or controlled property, two aspects are considered:
The relationship of the injured party to the HOA community.
The nature of the injury as it relates to the HOA's legal duties.
The Relationship Between HOA and Injured Person
Legal standards of care of a homeowners' association can differ, depending on the nature of the relationship between someone injured on the property and the HOA itself. As mentioned in the previous section, HOAs may only have a legal duty to address known hazards in an effort to protect residents and guests from injury.
Trespassers, however, create potential liability issues. Adult trespassers typically have a very low standard of care on the HOA's part regarding their presence and actions. HOAs are often under no obligation to warn of hazards inherent on the property. If adult trespassers are known by the HOA to frequently come onto the property and become injured by a known hazard, the HOA may be liable, depending on the circumstances and the nature of the hazards or dangers present on the property.
Child trespassers, attracted by amenities like skateparks, swimming pools, or playgrounds – sometimes referred to as "attractive nuisances" in legal parlance — often have a higher standard of care associated with them. Depending on state personal injury laws, the HOA may be responsible for taking reasonable steps needed to prevent injuries in child trespassers, even though they do not belong on the property.
Failure to Fulfill a Legal Duty
The second consideration in liability surrounding a personal injury occurring on HOA property is that of legal duties. People are injured on HOA-maintained properties on a daily basis. Legal claims against the HOA center on the organization's legal duties; the nature of the injury and what caused it may be evaluated, as will the HOA's inability or negligence in fulfilling its duties to not only foresee potential hazards, but to mitigate them in a reasonable manner. If the actions, inactions, or negligence of the HOA and its employees cause the injury, the HOA may face significant liability for the injury. On the other hand, if the injured party receives an injury through his or her unique acts, the HOA is typically not liable.
An HOA attorney is invaluable in personal injury cases, as are community association insurance products provided by companies like U.S. Risk Underwriters. Insurance is designed to protect the property and assets of community associations against property damage and personal injury claims. This specialized insurance protection also provides coverage for employees and members of the organization, including management liability protection. Balancing safety and legal duties can be difficult for HOAs, but with the guidance of a qualified attorney and the protection of a community association insurance policy, these organizations can continue to provide valuable services to the residents and guests of a given community. ◼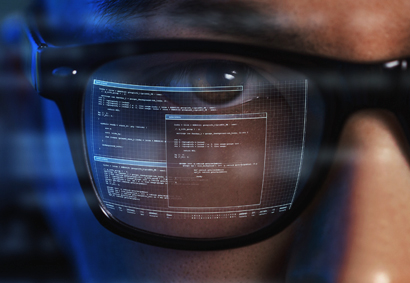 Cost-Effective Cyber Risk Strategies
October 1, 2023 | While cybercrime has long been a risk for enterprises of all sizes, the threat of data breaches, ransomware attacks, and outright theft have increased… more ▶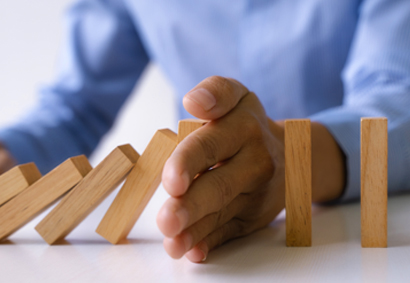 About Integrated Risk Management
September 15, 2023 | Businesses face an ever-evolving set of risks. From employee issues to the adoption of new technologies, volatile market conditions, and threats… more ▶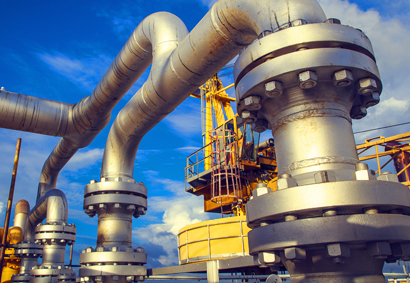 Mitigating Risks in the Oil & Gas Industry
August 31, 2023 | The energy production industry has long been at the mercy of inherent risks arising from internal and external factors. Oil and gas producers must navigate… more ▶