News and Articles
---
Claims, Hazards, and Trends in the Oil and Gas Industry
March 3, 2020
The global energy industry is one of the most important parts of the world economy. Consumers and businesses alike depend on the production of oil and gas for transportation, heating, and manufacturing. New oilfields and gas deposits are continually discovered, helping to secure a stable energy future for the world's producers and those who rely on energy production. The oil and gas industry is known for significant risk exposures, however, and specialty insurance providers like U.S. Risk Underwriters know that insurance claims in this industry can be complex. Here is an in-depth look at some of the potential hazards faced by the energy, oil and gas industry and the trends that are shaping the industry's insurance future.
Hazards in the Oil and Gas Production Industry
The oil and gas production industry has long been known for certain risk exposures – exposures that have proven costly for the companies that specialize in energy exploration and production. Environmental incidents have cost billions of dollars in litigation and cleanup expenses, and with new technologies being adopted by the industry, even more potential hazards have come into existence. Some of the most common hazards in the energy industry include:
Well blowouts
Drilling rig damage
Explosions and fires
Subsurface/subsea pollutant discharges
Injuries or deaths of production workers
Contamination of waterways and water aquifers
One of the emerging risks faced by the energy production industry is centered on the production process known as hydraulic fracturing, commonly referred to as "fracking". After an oil or gas well is drilled, high-pressure mixtures of water and chemicals are pumped into the well to release petroleum products from the rock. The petroleum is then collected at the surface. Because fracking is relatively new, some of the risks associated with this method are poorly understood. Risks associated with fracking include:
Earthquakes
Chemical pollution of potable water supplies (aquifers)
Collapse of subsurface rock formations
In 2019, a fracking operation in China led to a series of earthquakes that killed two individuals and destroyed numerous homes and businesses. The incident incurred about $2 million in losses and caused operations to cease. Similar incidents have affected communities in the United States and in Europe. In portions of the United Kingdom, fracking has been banned until suitable risk management practices are developed.
Emerging Risk Management Practices
Oilfield workers are perhaps the most important part of energy production. While automated equipment has reduced some of the risks associated with energy production, workers are still called upon to undertake many operations that have the potential to cause injury. Energy production workers are at risk of slip and fall injuries, electrocution, burns, and crushing injuries, not to mention repetitive-use injuries that can interfere with health and safety of affected workers. One of the emerging risk management practices in this industry has been the adoption of ergonomics, or the practice of designing workplace equipment and systems to reduce injury. Ergonomics have the potential to dramatically reduce injury claims in the energy industry. The solutions for this sector include:
Training employees on safe working practices.
Identifying potential risks, then reducing or eliminating those risks.
Implementing ergonomic equipment and workplace layouts to improve safety, comfort, and function.
Ensuring the presence of signage and lighting to alert workers of hazards.
Establishing ergonomics policies at all levels of the operation.
By reducing the chance of injury, energy production companies can also reduce injury claims, thereby saving money on insurance premiums. Protecting workers from injury should be the foremost consideration in any industry, but are especially important in the hazardous work environments of the energy sector.
The Need for Specialized Knowledge in the Energy Insurance Sector
The energy production industry is made up of complex interconnected parts that must all function smoothly in order to meet demands. Because this industry is so complex – and because insurance claims may run into the millions or even billions of dollars – it demands specialized knowledge on the part of insurance professionals. U.S. Risk Underwriters and other firms must possess a thorough understanding of the oil and gas industry, including:
Upstream and downstream exploration and extraction systems
Equipment considerations
Explaining policy language
Adjusting insurance claims
Environmental and safety risks associated with energy production
Successful insurance professionals serving the energy industry must be well-versed in all aspects of production, from initial drilling of wells to the production practices, transportation of products, and abandonment of wells when their service lives have been completed. Claims processing for this industry requires the ability to work with disparate interests, including insurance carriers, brokers, and insureds.
The world depends on the production of oil and gas to drive commerce and to support economies in every community. By adopting industry best practices, the energy industry can continue to perform its vital role while protecting workers and the environment from risks. ◼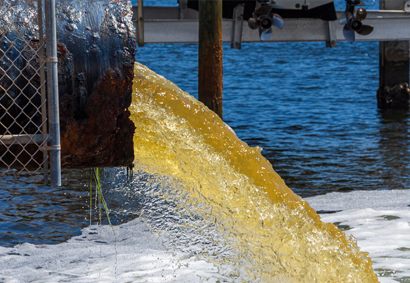 Environmental Pollution: Planning for Risks
December 1, 2023 | For business owners, an environmental pollution incident can result in stiff regulatory penalties and staggering expenses associated with cleanup… more ▶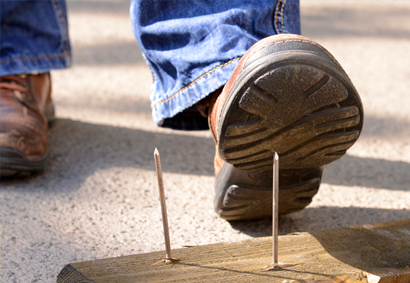 Managing Workers' Compensation Claims
November 15, 2023 | Claims management in workers' compensation programs is a critical component of a comprehensive workplace health and safety strategy, involving… more ▶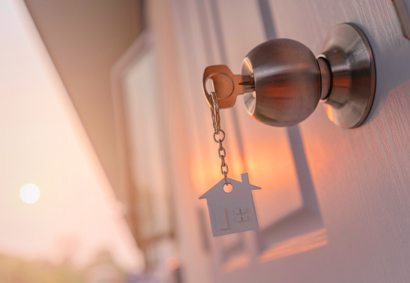 E&O and More in the Mortgage Industry
November 1, 2023 | Real estate professionals, including mortgage lenders, face numerous risks. These risks can result in significant financial burdens, particularly when legal claims… more ▶