News and Articles
---
Staffing Challenges Expected Throughout 2021
March 16, 2021
The coronavirus pandemic of 2020 has upended world economies. Millions of people lost their jobs as hundreds of thousands of businesses closed their doors, often for good. As 2021 unfolds, experts are predicting significant staffing challenges in recruiting and hiring practices post-pandemic. While staffing insurance is a valuable part of risk management, staffing managers must be aware of the obstacles they will face throughout 2021, giving them the opportunity to succeed in quality talent acquisition.
A Grim Outlook for the Recruitment Landscape
With millions of people suddenly unemployed in the wake of COVID-19, staffing professionals often believed that the talent pool was ripe for opportunity. The reality is quite different; around the world, recruitment experts predict a significant shortfall of qualified candidates through 2030. An analysis of world markets expect a lack of about 85 million workers, despite the availability of candidates right now.
What is driving the shortfall in workers? There are several factors, including:
Hiring freezes
Competitiveness in available candidate pools
COVID-related slowdowns in hiring approvals
Demographic and skills changes in talent pools
Shifts to remote work environments
Streamlining or reducing workforces
There is one glimmer of hope for recruiters: that of skilled candidates who are now on the job market for the first time in years. Owing to layoffs, furloughs, and shuttering businesses, many professionals are scrambling to find employment. Recruiters, armed with the protection of staffing insurance and with the knowledge that candidates are eager to work, are ready to begin picking through the available talent.
New Challenges in Recruitment and Hiring Practices
The pandemic immediately shifted the way businesses recruit and hire new employees. At least temporarily, many businesses have done away with face-to-face interviews, job fairs, and outreach programs, instead leveraging video conferencing and online communication to locate and meet potential workers. Even new employee onboarding procedures have moved to a digital environment, with new hires receiving orientation and initial training without setting foot in the office.
These digital recruitment/hiring technologies have certain advantages, but they can be unfamiliar to many recruiters who are used to doing things the "traditional" way, leading to challenges. Hiring managers must be ready to adopt virtual recruitment and hiring systems, but must also be ready to receive training on how to best leverage these technologies. For business owners, this can require significant investments of time, money, and infrastructure to equip recruiters with the tools they need to succeed. As a risk management tool that supplements staffing insurance and other protections, technology represents a new way forward for recruiters.
Finding the Right Fit
A hiring trend that has been exacerbated by the COVID-19 pandemic is the phenomenon of "fit". Digital recruitment and hiring systems offer faster, more efficient processes, but they do not always identify the ideal candidate for a given role. "Fit" is the principle of finding the right person for the right job at the right time, and it is a critical aspect of the modern business world. In fact, many employers no longer put an emphasis on fit, resulting in declines in overall job satisfaction among hires.
In 2021 and beyond, recruiters must once again focus on identifying the perfect candidate for job openings. Expedience in filling jobs as the pandemic eases its grip on world economies is important, but by locating candidates that fit the given role, improved job retention serves to ease worker shortages. Fit influences many aspects of the work environment, improving efficiency, productivity, and retention. It requires recruiters to look beyond the resumes and online forms and to glean critical details from candidates before the hiring process really begins. Think of this practice as a form of staffing insurance: identifying ideal candidates, then moving through the hiring process, helps to insulate the company from the inefficiencies and lost productivity of employees who are simply a poor fit for the operation. This trend will continue to influence hiring practices throughout 2021. With flexibility, creativity, and due diligence, recruiters will continue to fill job openings with the talent they need to thrive during the post-pandemic economic recovery. ◼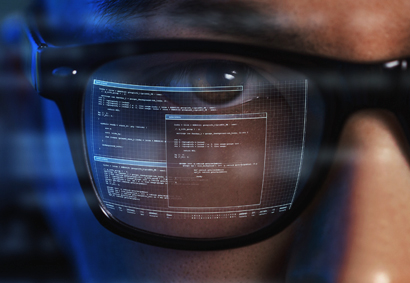 Cost-Effective Cyber Risk Strategies
October 1, 2023 | While cybercrime has long been a risk for enterprises of all sizes, the threat of data breaches, ransomware attacks, and outright theft have increased… more ▶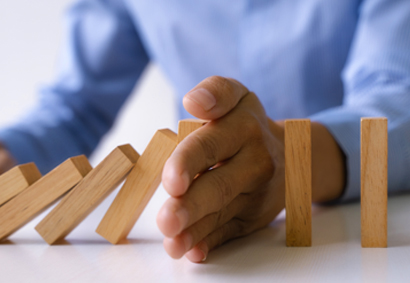 About Integrated Risk Management
September 15, 2023 | Businesses face an ever-evolving set of risks. From employee issues to the adoption of new technologies, volatile market conditions, and threats… more ▶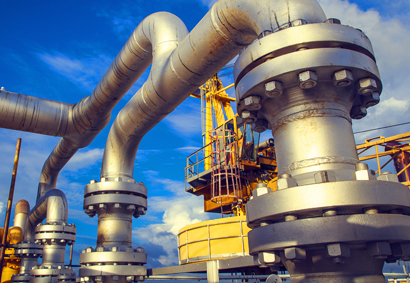 Mitigating Risks in the Oil & Gas Industry
August 31, 2023 | The energy production industry has long been at the mercy of inherent risks arising from internal and external factors. Oil and gas producers must navigate… more ▶