News and Articles
---
The State of the Labor Shortage in the Oil and Gas Sector
March 14, 2020
Although the oil and gas industry is an integral part of global commerce, it may come as a surprise to many that this industry faces significant challenges, including economic downturns, increasing exploration and production costs, and decreased reliance on fossil fuels. Perhaps the biggest challenge within this industry is that of recruiting and retaining skilled workforces. U.S. Risk Underwriters, a leading specialty lines underwriting manager, knows that to overcome this challenge, the oil & gas industry must take the steps needed to find, train, and retain skilled laborers. By failing to address the labor shortage, energy producers face threats to business continuity, not to mention skyrocketing expenses.
Why is There a Labor Shortage in the Energy Sector?
In 2019, Accenture Strategy conducted a study on the oil and gas industry and the growing labor shortage. The report produced by the firm indicated that the energy industry will face a shortage of up to 40,000 qualified employees by the year 2025.
Several factors have contributed to the labor shortage within the energy production sector. The underpinnings for this labor shortage began during the economic downturn taking place in 2014-2015. At that time, the oil and gas industry slashed its workforce, cutting nearly half a million jobs in the process. Boom and bust cycles since then have alternately expanded and contracted the industry workforce.
Until very recently – with the global COVID-19 pandemic reducing oil and gas demands — the energy industry was seeing substantial increases in demand on both the production and consumption levels, and these demands spurred hiring surges. Unfortunately, the experiences of the past have led to a decline in skilled laborers. Many workers who were forced out of the industry in 2014 went back to school or took on jobs in other markets. In other cases, where production demand is strong, the talent market is saturated, making it difficult for even the largest energy producers to find skilled workers.
Other factors influencing the labor shortage include:
High turnover rates, especially as energy producers poach employees from rival firms by hiking wages to encourage recruitment.
A shrinking talent pool, with many workers seeking more stable employment or retiring from the industry.
Production tariffs creating economic uncertainty within the industry.
A reduction in qualified candidates coming from schools and universities.
Hiring delays, even when qualified candidates are identified and recruited.
Overcoming Recruitment Challenges in the Energy Sector
The oil and gas industry regularly experiences a boom and bust cycle, alternately expanding and contracting the workforce as energy market demands fluctuate. Even when the market is booming, recruitment and retention can be challenging for even the most dedicated talent manager. Employee shortages represent a business risk, according to U.S. Risk Underwriters and other energy industry partners. These risks can negatively impact production, resulting in significant economic hardships. Faced with labor shortage challenges, including a lack of qualified individuals, talent recruiters must be willing to leverage new strategies to find and attract top talent. These strategies include:
Eliminating focus on saturated markets: Many energy production companies attempt to recruit from geographic areas with saturated employment markets, such as areas with existing oilfields or oil-producing shales. To counter this saturation, recruiting from outside the region can bring in new talent.
Increasing attention on industries with transferable skill sets: Savvy talent recruiters have discovered untapped pools of candidates when they look outside the energy industry itself. Individuals with transferable skills, such as sales and business development, technical/engineering experience, or management, can easily make the transition to the oil and gas sector.
Improving candidate training programs: Training programs, particularly those that allow for employee/staff development, have been shown to increase recruitment and retention rates among companies which take advantage of them. The energy industry is no exception; when employees feel as if their needs are being met, they are more likely to remain in a position.
Utilizing technology for recruitment: Energy companies have a variety of digital tools that can be leveraged to attract top talent and to retain them once they have been recruited. Social media, cloud-based collaborative environments, and even training/development programs developed by peer groups and streamed online have been shown to improve recruitment and retention rates.
By thinking outside the box, and by taking advantage of new recruitment tools and strategies, the oil and gas industry will be able to meet workforce demands. Overcoming the challenges posed by the labor shortage is paramount to the continued success of this sector, regardless of economic conditions or market forces. ◼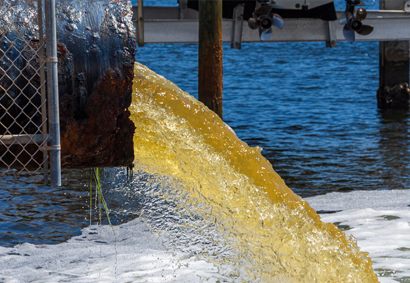 Environmental Pollution: Planning for Risks
December 1, 2023 | For business owners, an environmental pollution incident can result in stiff regulatory penalties and staggering expenses associated with cleanup… more ▶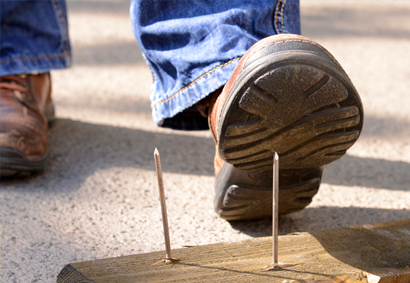 Managing Workers' Compensation Claims
November 15, 2023 | Claims management in workers' compensation programs is a critical component of a comprehensive workplace health and safety strategy, involving… more ▶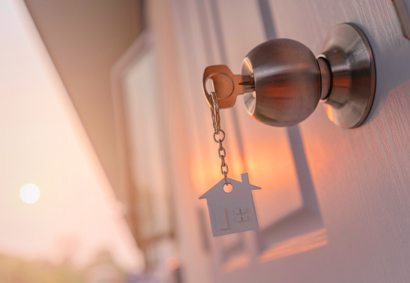 E&O and More in the Mortgage Industry
November 1, 2023 | Real estate professionals, including mortgage lenders, face numerous risks. These risks can result in significant financial burdens, particularly when legal claims… more ▶