News and Articles
---
Concert Risk Management: Establishing Crowd Control
February 19, 2019
For concert promoters and venue owners, event management is a complex process. To pull off a successful and safe event, the process begins with effective crowd management. Crowd control can be a make-or-break component of events, including concerts, outdoor festivals, and professional sports events. Done right, and the risks associated with crowd-related injuries and property damage drops. Done poorly, the lack of effective crowd control can lead to injury, damage, or even death. Event promoters typically carry some form of concert insurance to protect against a wide range of event-related risks. Implementing crowd control methods is a vital part of the overall risk management strategy.
Why is Crowd Control So Important?
At events across the country each year, millions of people come to enjoy entertainment ranging from sporting events to live music, performance art, and food and wine tastings. The impact large crowds can have on the event cannot be overstated; some events may draw as many as 150,000 or more attendees, and these people must be managed effectively from start to finish. Crowd control begins in parking areas and continues to venue entrances, the event itself, and exits when the event has concluded. Failure in any part of the crowd control strategy can have devastating consequences. Here are but a few of the tragedies associated with poor crowd control measures:
In 1944, a fire at a Ringling Brothers circus performance in Connecticut resulted in the deaths of 168 people, most found at blocked or congested exits.
66 people were killed, including children, and another 200 people received injuries in Glasgow, Scotland in 1971 when barriers designed to contain crowds failed. Many of the victims were trampled to death.
Congested entrance points led to the deaths of 9 people and the injury of nearly 30 others in New York in 1991 when a charity basketball event was oversold.
In 2003, 100 victims died due to trampling and asphyxiation when a concert fire broke out in Rhode Island. Congested exits and poor crowd control practices were culprits in this tragedy.
Larger-than-expected crowds at the Millennium Point Concert in Birmingham, England resulted in the injuries of over 60 concertgoers in 2009. Crowd control barriers failed, leading to a stampede of people.
In 2016, a fire at an illegal warehouse "rave" called the Ghost Ship in Oakland, California led to the deaths of 36 people and the injuries of dozens more. Entrances and exits to the building were concealed, and event promoters made few, if any, plans to control attendees during the event itself.
Effective Crowd Control Strategies: The Key to Event Safety
Faced with the possibility of injuries, property damage, and death when unruly crowds stampede at events, event promoters and venue owners need to take the concept of crowd control seriously. In fact, this should be one of the leading concerns for event stakeholders, as failure to effectively manage crowds can have severe and life-threatening consequences. Think of crowd management as one component of risk management, which may include concert insurance and special event insurance to protect against financial risks associated with safety lapses.
Effective crowd management begins long before the event takes place. This includes starting off with a focus on risk analysis factors such as:
Estimating the size of the expected crowd.
What type of event will be held, and what the demographics of expected attendees are.
Whether or not alcohol will be served.
How big the venue is, and what its rated capacity is according to local and state regulations.
What potential failure points in entrances, exits, and walkways are, and how those potential danger areas can be mitigated.
The information collected from this detailed analysis is then used to form a crowd management plan. A crowd management plan is the roadmap to a successful and safe event, regardless of the number of attendees or the type of event itself.
Next, it is imperative that event hosts hire enough security staff to help manage attendees. Too few security personnel can lead to confusion among event attendees, and may result in crowds penetrating off-limits areas. Finally, training all members of the event team is crucial for helping to prevent crowd-related incidents. When everyone on the team knows what is expected and what they are to do in the event of an evacuation emergency or other unforeseen circumstance, the chances of a crowd stampede are lessened significantly.
Concert insurance is one part of the risk management puzzle, but without adequate planning, staffing, and training, event promoters and venue owners are at risk of serious, even fatal, crowd-related incidents. ◼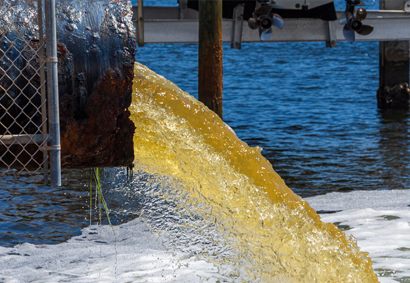 Environmental Pollution: Planning for Risks
December 1, 2023 | For business owners, an environmental pollution incident can result in stiff regulatory penalties and staggering expenses associated with cleanup… more ▶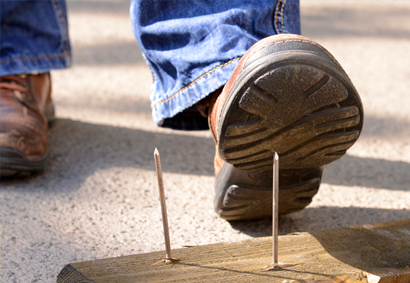 Managing Workers' Compensation Claims
November 15, 2023 | Claims management in workers' compensation programs is a critical component of a comprehensive workplace health and safety strategy, involving… more ▶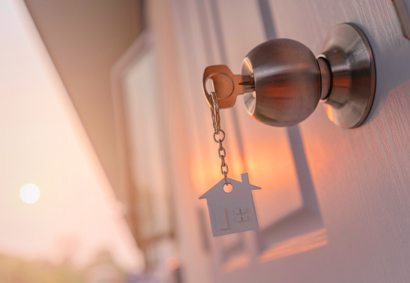 E&O and More in the Mortgage Industry
November 1, 2023 | Real estate professionals, including mortgage lenders, face numerous risks. These risks can result in significant financial burdens, particularly when legal claims… more ▶