News and Articles
---
Top 5 Cyber Threats for 2021 and Beyond
December 8, 2020
2020 was a difficult year for businesses around the globe. The coronavirus pandemic caused mass layoffs as the world economy came crashing down. For those business operations that were able to remain operational, a new threat emerged: cyber crimes. Cyber criminals stepped up their attacks on targets in the banking, utilities, and healthcare industries, causing billions of dollars in damages and lost productivity. Cyber liability insurance has become a critical risk management strategy for modern business operations, especially in the wake of increased criminal activity. For 2021 and beyond, business owners must gain knowledge about the top cyber threats they may face in the coming years.
What's Old is New Again: Phishing Attacks
For nearly as long as computer devices were networked together, so-called "social engineering" hacks have plagued network administrators. Phishing, or the practice of having victims click a malicious link, open an infected email attachment, or reveal passwords and login credentials to attackers, has seen a sharp uptick during the pandemic. Hackers use phishing attacks to embed code into business computer networks or use credentials to gain access to sensitive data.
Ransomware: A Perennial Threat
Not quite as old as phishing, but still familiar to IT professionals is the ransomware attack, where cyber criminals will gain unauthorized access to a network and hold it hostage until a ransom payment is made. Malicious software is placed on targeted networks, particularly in the financial and healthcare sectors. These attacks interrupt business continuity and may result in the loss or destruction of critical data, straining even the best cyber liability insurance coverage.
Breaches in the Cloud
Cloud computing has revolutionized business networks across industries. Data can now be stored offsite and accessed from anywhere in the world. As a result, this has created new risk profiles for business owners – risks that cyber liability insurance is only now catching up to. Whether it is the cloud storage host or the end user, configuration errors are the most common source of unlawful data breaches. With access to sensitive business data, cyber criminals may intercept personally-identifying details, create fraudulent accounts, or sell data to the highest black market bidder. Again, these breaches can cost millions of dollars in recovery and damaged reputations.
The Internet of Things (IoT)
Every electronic device connected to a business network represents a potential weak point. The Internet of Things (IoT) has increased the ability of criminals to find and to exploit weaknesses. IoT is used to remotely manage business infrastructure or to capture and process data. Unfortunately, many of these devices are not equipped with robust security measures, making them a preferred target of cyber criminals. By exploiting weaknesses, criminals can gain access to business networks, giving them the ability to steal or erase data with a few strokes of a keyboard. Cyber liability insurance is designed to protect businesses from the losses associated with illicit criminal activity on company networks, but understanding the nature of IoT and the weaknesses it represents is a crucial risk management step.
Remote Work Environments: Prime Targets for Criminals
As the pandemic spread across the globe, resourceful employers added remote work options for their employees. Employees could log onto company networks from home using devices ranging from desktop and laptop computers to smartphones and tablets. Unfortunately, network security was often unable to keep pace with criminal activity, and remote workers were targeted by cyber thieves. Primarily, workers are responsible for keeping their own devices up to date in terms of antivirus and anti-intrusion software. Password management is another hot button issue for network administrators in the remote work environment. Each of these weaknesses is readily exploited by criminals and as a result, high-frequency and high-severity claims against cyber liability insurance policies have piled up.
To protect sensitive business networks, business owners must work with information security professionals to patch systems, increase monitoring, and train employees on safe access practices. These business owners must also carefully assess the coverages and limits of their cyber liability insurance policies. This insurance serves as a fallback in case of unauthorized or criminal computer activity. With this insurance and with information security practices in place, business owners can more readily protect sensitive data and computer networks from theft. ◼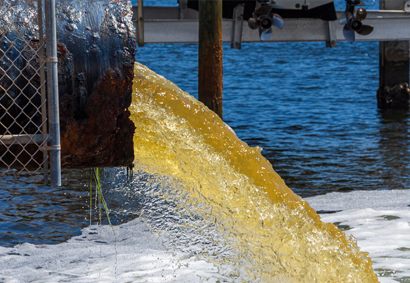 Environmental Pollution: Planning for Risks
December 1, 2023 | For business owners, an environmental pollution incident can result in stiff regulatory penalties and staggering expenses associated with cleanup… more ▶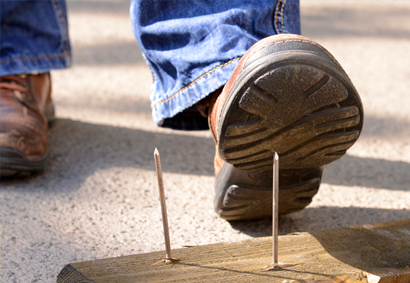 Managing Workers' Compensation Claims
November 15, 2023 | Claims management in workers' compensation programs is a critical component of a comprehensive workplace health and safety strategy, involving… more ▶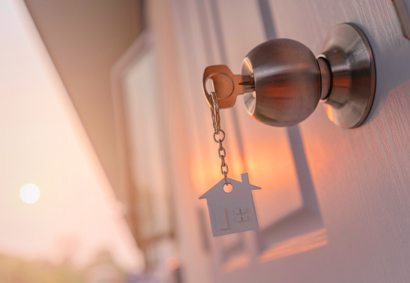 E&O and More in the Mortgage Industry
November 1, 2023 | Real estate professionals, including mortgage lenders, face numerous risks. These risks can result in significant financial burdens, particularly when legal claims… more ▶