News and Articles
---
Winter Safety Hazards in the Transportation Industry
December 3, 2019
Winter weather creates unique challenges for the transportation industry. Poor driving conditions, freezing temperatures, and an increased risk of injury are all associated with winter storm activity. The transportation sector already faces numerous risks in its daily operations, and these risks are only compounded in the winter months. U.S. Risk Underwriters, a leading provider of specialty insurance solutions for the transportation industry, knows that fleet owners and operators should be aware of winter-related risks. With this knowledge, drivers and related personnel can be better protected no matter what winter brings.
Winter Hazards: Risks for the Transportation Industry
Our nation depends on the smooth and efficient flow of goods from manufacturing and shipping centers to end users. The trucking industry bears the brunt of this operation, moving goods on the highways and byways of the United States. When winter approaches, however, this efficient flow can be compromised, putting personnel and cargo at risk. Physical risks are not the only consideration when winter weather threatens; it is estimated that inclement weather costs the industry up to $3.5 billion each year in shipping delays, supply chain interruption, and shortages of goods.
The primary risk associated with winter weather is unfavorable driving conditions. Winter storms can dump feet of snow and ice on road surfaces, creating hazards that can make transportation all but impossible. Reduced visibility due to blowing snow and rain can interfere with the ability of drivers to see other vehicles on the road, and accidents tend to skyrocket in winter months. Add in slippery road surfaces and it is clear that traveling on roadways can be extremely challenging even for the most experienced vehicle drivers.
Slip and fall injuries when entering or exiting vehicles also contribute to lost productivity in winter months. Drivers and personnel at shipping/delivery facilities are at risk of injury if storm conditions produce ice and snow. Another winter-related risk is that of "cold stress" injuries; when personnel are subjected to prolonged periods of exposure to freezing conditions, they may develop injuries like:
Frostbite
Chilblains
Hypothermia
Respiratory inflammation
Overcoming Winter-Related Transportation Risks
The key to successful risk management for transportation-oriented businesses is that of adequate preparation for winter conditions. U.S. Risk Underwriters and other insurers know that by altering operations in advance of winter weather, companies can better handle the risks transporters face during the winter months.
Unfortunately, many transportation operations must continue regardless of weather conditions. To overcome any issues with shipping delays or shortages, warehouses or distribution centers are a smart solution. Located strategically, these facilities can keep the flow of goods moving to store shelves. Transportation companies should stock warehouses and distribution centers in advance of winter storms.
Drivers who expect unfavorable driving conditions in winter may need to adopt certain safety practices in order to navigate safely. The American Trucking Associations has provided drivers with a series of tips designed to help. These tips include:
Avoiding extreme conditions whenever possible, using route mapping and weather forecasting tools when storms approach.
Removing accumulations of snow and ice from vehicles and facilities to minimize slip and fall hazards and to ensure great visibility on the road.
Preparing driver emergency kits with salt or sand, shovels, warm clothing, and non-perishable food/water supplies.
Pulling over and remaining with the vehicle if conditions warrant. Drivers must be comfortable enough to use their own judgment – on-time deliveries simply aren't worth the risk if conditions are dangerous.
Adjusting travel schedules to maximize daylight and to reduce delays associated with winter weather. Leaving early can be the key to minimizing the stress associated with tight delivery schedules.
Increasing distance between vehicles on the road and slowing down when traveling, allowing for more time to react to worsening driving conditions. On slick roads, following distances may need to be doubled or even tripled and speed decreased accordingly.
Finally, communication between stakeholders is critical. Delays due to poor weather conditions are inevitable, so by letting vendors know of any potential delays can help minimize any effects these delays cause. Shipment tracking and monitoring tools provide excellent communication between shippers and vendors and should be leveraged all year long, but especially in wintertime. With these tips and an eye toward safety, transportation companies can continue to provide their valuable services even if road conditions become hazardous during winter. ◼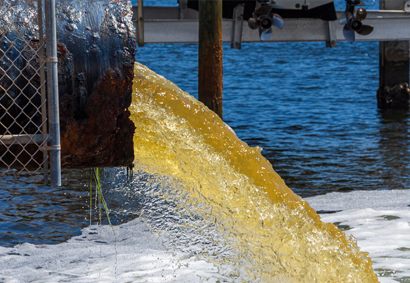 Environmental Pollution: Planning for Risks
December 1, 2023 | For business owners, an environmental pollution incident can result in stiff regulatory penalties and staggering expenses associated with cleanup… more ▶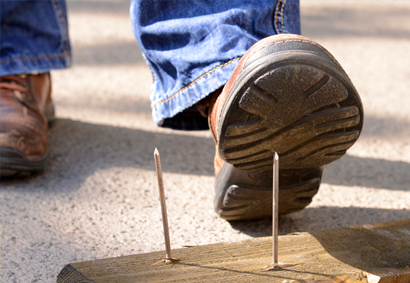 Managing Workers' Compensation Claims
November 15, 2023 | Claims management in workers' compensation programs is a critical component of a comprehensive workplace health and safety strategy, involving… more ▶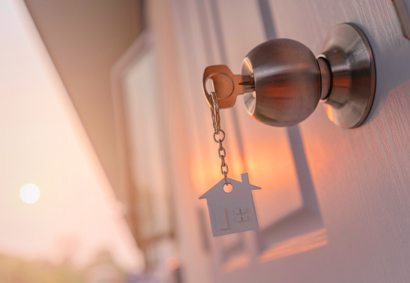 E&O and More in the Mortgage Industry
November 1, 2023 | Real estate professionals, including mortgage lenders, face numerous risks. These risks can result in significant financial burdens, particularly when legal claims… more ▶