News and Articles
---
Trucking and Fleet Risk Management Strategies
December 17, 2019
Among business operations, trucking companies and fleet management firms face some of the most diverse and dynamic risks. Transportation is inherently risky, with many moving parts coming together to transfer cargo and personnel across the country. Unfavorable road conditions, vehicle breakdowns, logistical concerns, weather, regulatory compliance – each of these represents a significant challenge for transportation-oriented businesses. U.S. Risk Underwriters, a leading provider of specialty insurance solutions for the transportation industry, knows that fleets must adopt risk management strategies not only to protect cargo and employees but to minimize the liabilities that can negatively impact future business.
Foundations of Transportation Risk Management
For trucking and fleet management companies, risk management is a fundamental component of business protection that provides incredible value and flexibility to those companies taking advantage of its potential. In simple terms, fleet risk management is the process by which risks are identified and steps are taken to reduce or eliminate those risks. Every transportation company is different and will have different risk exposures. Still, there are several crucial elements trucking companies and fleet operations should include in risk management, such as:
Defining organizational responsibilities and leadership roles in managing risks.
Developing leadership support for the risk management process.
Creating communication tools/channels for all stakeholders.
Using risk management practices as a trust-building tool with vendors, staff, and drivers.
Using risk management to allocate funds appropriately for the risks involved.
Allowing risk management practices to influence decision-making processes.
Applying lessons learned across the board, helping to promote a safer, more resilient organization.
Risk Management for Drivers
Drivers form the core of any fleet operation. Their driving practices and adherence to both company policies and state/federal regulations is of the utmost importance; failing to do so could result in significant losses to cargo, vehicles, and personnel. Key risk management strategies for drivers include:
Maintaining vehicles with routine safety checks.
Adhering to company-specified following distance practices.
Avoiding unnecessary roadside risks (traveling in inclement weather, slowing down in work zones, etc.).
Implementing strict technology rules, such as forbidding the use of mobile computing devices while on the road. Texting and making phone calls while driving is responsible for a sizeable percentage of accidents, yet these incidents are easily avoided by encouraging drivers not to use such devices.
Training and retraining on practices like defensive driving and blind-spot detection.
Wearing seatbelts when operating vehicles.
Fostering a safety-oriented culture among drivers and support personnel with rewards systems for maintaining safe practices.
Managing technology-related risks by installing hands-free communication devices is a relatively inexpensive practice that can reduce on-the-road accidents. Making sure drivers are following hours of service rules to combat fatigue-oriented incidents is another great practice, protecting drivers and their cargo from injury or loss.
Drivers and managers alike should be aware of the potential for hefty fines and penalties for noncompliance. Highway safety agencies and the state/federal Departments of Transportation have the authority to levy stiff fines against drivers and fleet companies for violating established standards. These fines can drive up overhead costs, not to mention influencing insurance premiums over time.
Finally, it is important that transportation company owners and leaders stress that nothing is so important that drivers must take risks to meet deadlines. U.S. Risk Underwriters, risk management professionals, and transportation industry experts agree that ignoring risks to satisfy clients when hazards are present is a recipe for disaster. Many drivers feel pressure to spend more time on the road than is safe to meet demands. This is especially true in the winter months when road conditions are poor. Unfortunately, driver stress comes with a heavy cost in terms of accidents and property damage, injury, and deaths. Communicating delays with vendors and suppliers in advance of deadlines can mitigate some of these risks, ensuring that drivers can continue their journeys without the undesirable stress associated with time-sensitive deliveries. ◼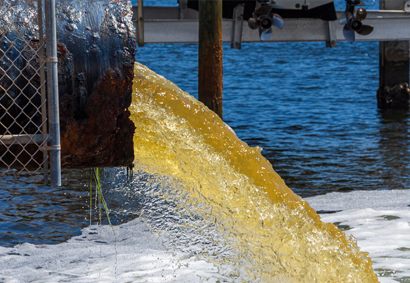 Environmental Pollution: Planning for Risks
December 1, 2023 | For business owners, an environmental pollution incident can result in stiff regulatory penalties and staggering expenses associated with cleanup… more ▶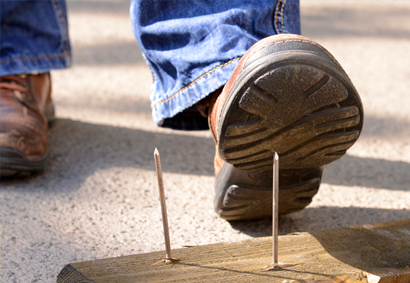 Managing Workers' Compensation Claims
November 15, 2023 | Claims management in workers' compensation programs is a critical component of a comprehensive workplace health and safety strategy, involving… more ▶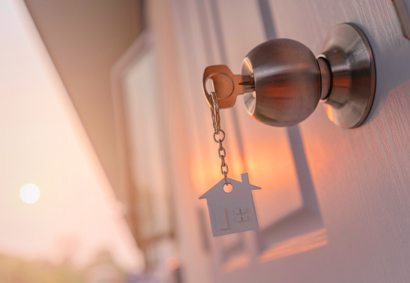 E&O and More in the Mortgage Industry
November 1, 2023 | Real estate professionals, including mortgage lenders, face numerous risks. These risks can result in significant financial burdens, particularly when legal claims… more ▶