News and Articles
---
Slip-and-Fall Injuries: A Twofold Liability in Healthcare Facilities
December 11, 2018
Healthcare facilities like hospitals, clinics, and long-term care operations are tasked with providing compassionate and effective care to their patients. These facilities also have a duty to provide safe working conditions for their staff. Most people think of healthcare facilities as safe places to work, but Bureau of Labor Statistics figures suggest otherwise. Slip-and-fall hazards are some of the most common sources of injury, both for patients and facility staff. U.S. Risk Underwriters, a leading specialty insurance broker, knows that healthcare facilities can protect their patients, their staff, and their assets with liability insurance as a part of an overall risk management strategy.
Slip and Fall Injuries: Facts and Figures
According to the United States Department of Labor and the agency's Bureau of Labor Statistics, the hospital injury rate exceeds even that of risky industry classes like mining and hazardous waste disposal. In a report published in 2014 – the most recent year figures are available – the hospital injury rate is 6.2 injury and illness cases for every 100 full-time workers. By contrast, the injury rate in the mining industry is 3.8; manufacturing is 4.0, and hazardous waste treatment and disposal injury rate is at 4.6. This staggeringly high injury rate in healthcare facilities is caused by numerous factors, but one of the primary sources of injury is through slips, trips, and falls, or STF. In the U.S., 25% of healthcare worker injuries come from STF, while in the United Kingdom, almost half of the reported injuries of healthcare workers result from STF.
Patient injuries resulting from slips, trips, and falls are also a serious concern; in fact, STF injuries are the second-most common source of patient injury in healthcare facilities — right behind infections. For elderly people, such as residents of assisted living facilities or nursing homes, slip and fall injuries can result in severe consequences, including bone breakage and head trauma, and in worst-case scenarios can increase the risk of premature death. STF injuries cost healthcare facilities millions of dollars each year in both increased healthcare costs as well as legal liability claims.
Preventing Slip and Fall Injuries
Healthcare facilities have recognized that slip and fall hazards greatly increase the chance of injury to both patients and staff members. Many facilities have implemented risk mitigation strategies to reduce the health and financial impacts of these largely preventable injuries. Some of the steps healthcare operations take to reduce slip and fall hazards include:
Identifying potential hazards such as irregular walking surfaces, areas prone to moisture, transitions between walking surfaces, and damaged flooring or loose carpeting.
Adding support structures like railings, handholds, and barriers.
Improving signage, including both temporary and permanent signs warning of hazards.
Removing potential trip hazards like tubing, electrical cords, and portable equipment from walkway areas.
Employee training conducted on a regular basis.
Improving lighting, particularly in dimly lit areas or areas where walkway transitions exist.
Staff and patient diligence, including reporting spills or hazards and correcting them immediately.
While slip and fall injuries are generally preventable, provided the healthcare facility implements the risk mitigation steps illustrated above, these injuries can and will occur. U.S. Risk Underwriters understands that to protect the facility itself as well as its patients and staff, liability insurance should be considered as a critical part of the risk management protocol. With the right insurance and the steps needed to mitigate slip and fall injuries, healthcare facilities can continue to deliver outstanding patient care while helping their employees remain safe on the job. ◼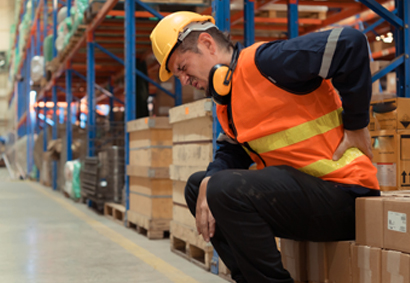 Workers' Compensation Considerations
May 15, 2023 | In today's dynamic business landscape, the welfare of employees remains a paramount concern for organizations. Workers' compensation plays a critical role… more ▶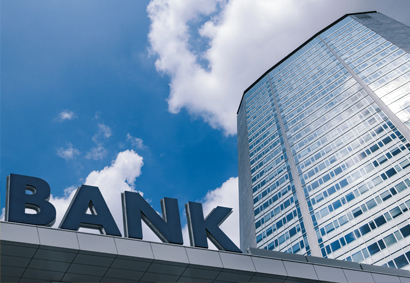 5 Risks Banking Institutions Face in 2023
May 2, 2023 | The banking industry has survived significant difficulties over the past few years, navigating a troubled global economy, volatile political climate, and… more ▶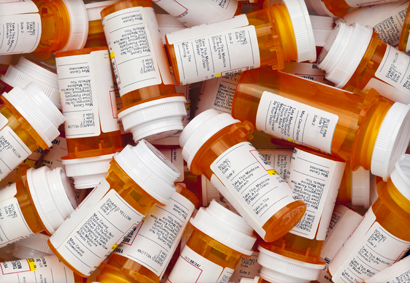 Significant Health Trends for 2023
April 17, 2023 | Health has been at the heart of the world's list of most pressing crises in the last few years. A worldwide pandemic, growing mental health concerns, and… more ▶