News and Articles
---
Distracted Driving: A Rising Issue in Transportation
December 10, 2019
The rise of technologies like mobile computing, onboard navigation, and infotainment systems have given rise to new risks on America's roadways. Distracted driving is a growing issue across transportation sectors, resulting in billions of dollars in injuries, property damage, and lost revenue each year. Transportation insurance brokers like U.S. Risk Underwriters know that fleet managers must understand this emerging risk as a means of combating the expenses and liabilities associated with distracted driving. By gaining an understanding of distracted driving's impact, transportation-oriented businesses can better protect drivers, vehicles, and cargo from loss.
Distracted Driving by the Numbers
According to the National Highway Traffic Safety Administration (NHTSA), distracted driving is defined as any activity that takes a driver's attention away from navigating roads safely. Attention can be lost when drivers are eating or drinking, talking to passengers, or by operating music-playing and mapping devices, just to name a few of the many potential distractions available. Within these distractions, texting on mobile devices is perhaps the most common source of driving incidents.
These incidents have taken a deadly toll on America's roads. A study of roadway fatalities conducted by the NHTSA showed that:
9% of all fatal crashes in 2017 were reported as being caused by distracted driving.
3166 people were killed in motor vehicle crashes in 2017 by distracted drivers.
434 of the 2017 deaths were the result of cell phone activity while driving, including texting and making calls.
Of the group of 3166 people who lost their lives in 2017, 599 of the deaths were of non-occupants, such as pedestrians, bicyclists, and others.
In total, nearly 3000 fatal crashes were caused by distracted drivers in 2017.
While the numbers are not yet available, transportation safety experts agree that these numbers are expected to rise in the coming years, especially as mobile computing devices become more ubiquitous in daily lives.
Legal Considerations for Fleet Operations
A patchwork of varying state laws governing the use of cellphones and other mobile computing devices can make adherence to the law difficult. To help streamline this potential source of confusion, the Federal Motor Carrier Safety Administration implemented regulations that forbid all commercial drivers to text or otherwise use hand-held mobile phones while operating vehicles.
Penalties for violating the law may be steep: drivers caught texting while driving can be fined in excess of $2700 per infraction, while trucking companies that require drivers to use hand-held phones may face significant civil penalties – up to $11,000 per incident. While the financial penalties for texting or calling on mobile phones may be shocking, it is important for fleet owners and truck operators to understand that the human toll is far more expensive. Distracted driving can result in serious injury or death for the vehicle driver as well as anyone involved in a crash.
Establishing a Safety-Oriented Transportation Culture
It is no secret that mobile devices and onboard navigation/infotainment systems have revolutionized the transportation industry. Drivers can now stay in contact with fleet managers and vendors, and they can find their destinations more easily than ever before. All that connectivity comes at a cost, however, and that is the looming risk of distracted driving.
The key to a robust risk management program is understanding risks, then creating solutions. U.S. Risk Underwriters and transportation experts know that implementing safety-oriented cultures can substantially reduce the risks associated with distracted driving. In fact, the subject was a primary topic of discussion at the National Transportation Safety Board's roundtable discussion in the spring of 2019. Major takeaways and tips from the discussion included:
Preparing drivers in advance of trips by providing maps, overnight stays, and scheduled rest breaks to minimize reliance on mobile devices.
Self-correcting/self-policing policies; if drivers observe others using mobile devices while driving, they should take steps to correct those behaviors.
Instilling a sense that no load is more important than the safety of drivers and the general public.
Implementing hands-free mobile devices wherever possible, knowing that these devices minimize, but do not eliminate, distracted driving.
Providing training on defensive driving tactics to avoid crashes with other distracted drivers.
Broaching the subject of distracted driving and its consequences at regular staff/driver meetings. Awareness of the issue is a major part of the battle to overcome this risk.
Creating a rewards program for drivers who adhere to company safety policies.
A few major transportation companies are also adding fleet management systems that predict distracted driving behaviors and help to prevent crashes in the future. The technology behind these systems is still in its infancy, and expenses are keeping many fleet owners from adopting them currently.
Distracted driving will continue to negatively impact property, productivity, and human lives until wholesale solutions are implemented. As the transportation industry adopts safety practices to reduce the effects of distracted driving, America's roadways will become safer places for everyone. ◼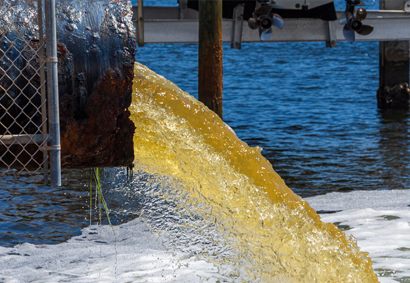 Environmental Pollution: Planning for Risks
December 1, 2023 | For business owners, an environmental pollution incident can result in stiff regulatory penalties and staggering expenses associated with cleanup… more ▶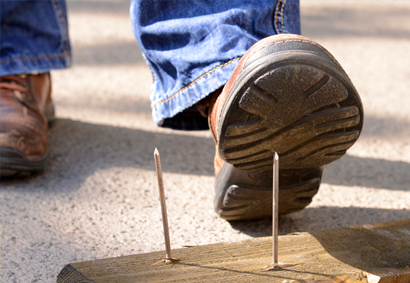 Managing Workers' Compensation Claims
November 15, 2023 | Claims management in workers' compensation programs is a critical component of a comprehensive workplace health and safety strategy, involving… more ▶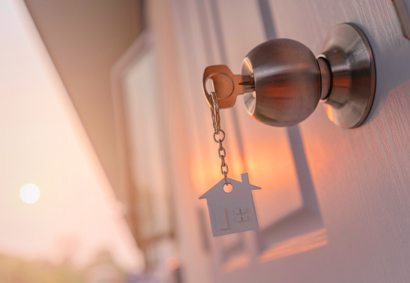 E&O and More in the Mortgage Industry
November 1, 2023 | Real estate professionals, including mortgage lenders, face numerous risks. These risks can result in significant financial burdens, particularly when legal claims… more ▶