News and Articles
---
Challenges in Implementing Risk Management Measures
November 19, 2019
Risk management is a fundamental component of every business or organization. Identifying risk exposures, then creating solutions to help mitigate or reduce those exposures, is an important tactic designed to keep overhead costs in check. U.S. Risk Underwriters, a leading provider of specialty insurance programs for commercial operations, understands that while risk management strategies are critical, implementing these measures can pose significant challenges. In this guide, we will explore some of the challenges business owners face as they create workable risk management plans to protect business assets and employees.
Evolving Challenges in Risk Management
An important part of the business model is to predict any potential changes that will affect operations. In the business world, nothing remains the same for long, with new trends and evolving strategies coming each year. Risk management exhibits the same fluctuations, requiring business owners to forecast the types of risks they may face and preparing accordingly.
One of the emerging challenges for businesses include the shift to digital service delivery and the data security considerations this model brings. This challenge is often referred to as cyber risk, and its impact on business continuity cannot be overstated. Another is increased compliance oversight on the part of governmental organizations and an ever-increasing level of scrutiny by competitors.
Other challenges that necessitate risk management practices include:
Changing economic conditions
Loss or damage to corporate reputations
High-profile product recalls
Acts of terrorism or violence
Failure to create innovation in a given sector
Employee attrition, particularly within top talent
Third-party liabilities
Risk management, then, becomes a type of competitive advantage; forward-thinking companies will use the tools of risk management as a means of getting ahead or staying ahead of their competition.
Implementing Risk Management: More Challenges for Business Owners
Now that we have a better understanding of the challenges employers face in their daily operations, including evolving risk exposures, it is clear that risk management is a crucial part of the successful business model. Unfortunately, the process of implementing risk management practices in the workplace presents its own share of challenges.
The primary challenge is in recognizing the value of risk assessment. Organizations often focus on day-to-day operations, putting off risk assessments until it is too late. Many companies fail to see the value in identifying risk exposures, particularly from a compliance perspective, yet failing to do so can have catastrophic results in terms of regulatory penalties.
Data collection and analysis forms the backbone of risk assessment, and many companies have discovered that the sheer volume of data needed to properly evaluate operational risks can be daunting. It takes a top-down approach to accurately leverage data in mitigating risks, methodically evaluating each component until patterns are revealed. It is critical that the "right" data is collected in the process as well. U.S. Risk Underwriters and other risk management service providers recommend discontinuing the use of employee surveys and questionnaires; these traditional tools often provide easy answers but tend to hide underlying conditions that lead to workplace risks.
Once risks are identified and evaluated, the final challenge becomes implementing strategies designed to mitigate those risks. Business leaders need to understand that not all risks can be avoided. Prioritizing those risks that have strategic importance to the organization can increase the perception of value in the risk management process. Often, companies focus on high impact/low probability risks instead of those smaller, but more immediate, risk exposures that can interfere with daily operations. By learning to prioritize what is actually important and what needs immediate attention has the benefit of helping business leaders take the necessary steps to ensure business continuity.
Risk management is a complex process that serves to protect business interests from both common and unlikely risks. The process can take time to implement, and there may be many starts and stops along the way. Business-oriented insurance firms like U.S. Risk Underwriters know that despite these challenges, the process provides incredible value to those companies that work to incorporate risk management strategies into their operations. To overlook this valuable process can be a recipe for failure. ◼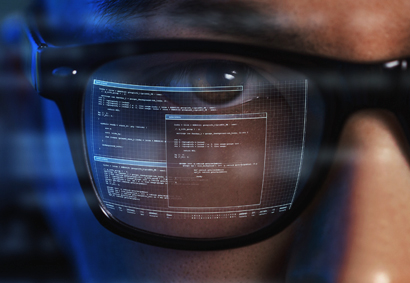 Cost-Effective Cyber Risk Strategies
October 1, 2023 | While cybercrime has long been a risk for enterprises of all sizes, the threat of data breaches, ransomware attacks, and outright theft have increased… more ▶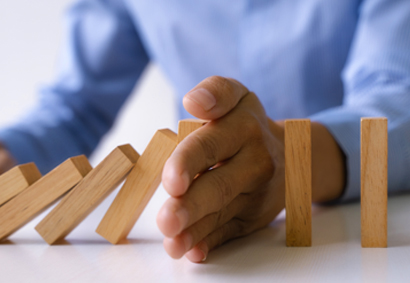 About Integrated Risk Management
September 15, 2023 | Businesses face an ever-evolving set of risks. From employee issues to the adoption of new technologies, volatile market conditions, and threats… more ▶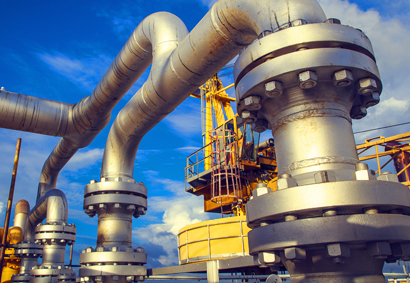 Mitigating Risks in the Oil & Gas Industry
August 31, 2023 | The energy production industry has long been at the mercy of inherent risks arising from internal and external factors. Oil and gas producers must navigate… more ▶