News and Articles
---
Risk Management for Welding Operations
October 8, 2019
It should come as no surprise to learn that among industrial and manufacturing processes, welding operations present significant risks, not only to employees but to property, equipment, and other physical business assets. According to the Occupational Safety and Health Administration (OSHA), over half a million workers are exposed to the hazards common to the welding profession each year, often resulting in injuries, lost wages, and reduced productivity. Faced with the potential for a serious or even fatal workplace injury, how would you prevent welding-related injuries? In this guide, we'll explore some of the best risk management practices in the industry, helping your business protect employees and assets from the risks associated with welding operations.
Health and Safety Hazards in Welding Workplaces
In the manufacturing sector, high-heat application procedures like welding, brazing, and plasma cutting can be found across industries. These processes represent substantial risks, not only for workers but also for the facilities in which they work. The four most common health and safety hazards associated with welding include:
Electric shocks: Many welding operations utilize electric arc-welding equipment, which delivers high voltages to the items being joined. Poorly-grounded electrodes or wet conditions can lead to serious or even deadly electrocution.
Exposure to gases and fumes: Welding operations release gases and fumes into the immediate environment. Welders exposed to these noxious gases may experience severe respiratory illnesses and can be at a greater risk of developing certain cancers.
Physical hazards: Welders know that physical hazards during the welding operation are significant. These hazards include burns, damage to the eyes and ears, and injuries related to falling equipment or workpieces.
Fires and explosions: Poorly-maintained welding and cutting equipment or the presence of flammable materials in and around the workplace often result in fires or explosions. These hazards cannot be overlooked, as the entire facility is at risk if a fire were to break out.
Managing the Risks of Welding Operations
Manufacturing facility owners and managers have a large stake at risk when it comes to workplace injuries associated with welding operations. Managing those risks, then, becomes the cornerstone of overall workplace safety. There are several factors that go into a welding risk management plan, helping to protect workers and property from loss.
First, assessing workplace risks must be taken seriously. Identifying potential hazards before they can cause an injury or fire incident is the foundation upon which a risk management plan is built. When reviewing potential hazards, focus on:
Welding, cutting, and brazing equipment maintenance and upkeep.
Presence of flammable materials in welding areas.
Presence or absence of adequate ventilation systems.
Slip and fall or trip hazards in work areas.
Presence or absence of clearly-marked emergency exits.
Presence or absence of fire suppression equipment near welding workstations.
To protect workers, "personal protective equipment" or PPE is vital to a safe workplace. PPE for welders can include fire-retardant clothing or aprons, face shields, eye and hearing protection, heavy gloves, and steel-toed work shoes, only to name a few of the many PPE items commonly found in welding workplaces. Certain operations may require workers to wear respirators, especially when dangerous gases and fumes are released during manufacturing processes. In most welding operations, building-wide exhaust-venting systems should be considered personal protective equipment, reducing worker exposure to dangerous substances.
Worker training and retraining is another critical component of the risk management strategy. Training employees on safety-oriented procedures and processes is only part of the training; equipment and specialty training should also be the focus. A safe workplace culture begins with training – by involving all stakeholders in this process, the chances of a workplace-related injury decreases dramatically.
With these risk management steps in place, answering the question of "how would you prevent welding-related injuries?" becomes easier than ever before. Welding and cutting operations are inherently hazardous, yet done with an eye toward improved safety, manufacturing facilities can reap the benefits of continued productivity and reduced worker injuries. ◼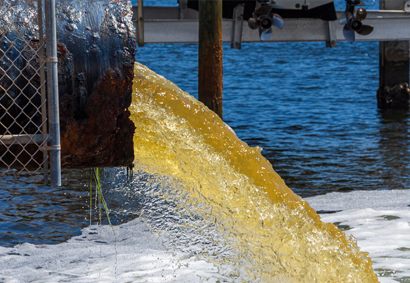 Environmental Pollution: Planning for Risks
December 1, 2023 | For business owners, an environmental pollution incident can result in stiff regulatory penalties and staggering expenses associated with cleanup… more ▶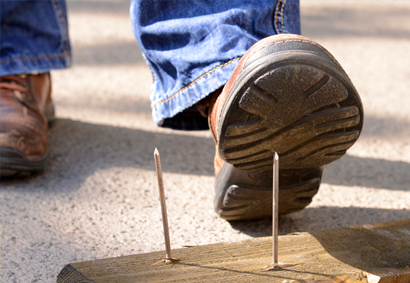 Managing Workers' Compensation Claims
November 15, 2023 | Claims management in workers' compensation programs is a critical component of a comprehensive workplace health and safety strategy, involving… more ▶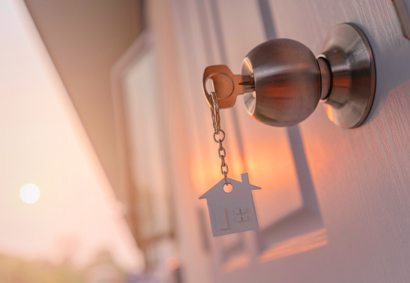 E&O and More in the Mortgage Industry
November 1, 2023 | Real estate professionals, including mortgage lenders, face numerous risks. These risks can result in significant financial burdens, particularly when legal claims… more ▶