News and Articles
---
The Legal Obligations of a Community Association
October 23, 2018
Community associations, typically known as homeowners associations or HOAs, play a vital role in home ownership. Originally developed to help preserve neighborhood continuity and real estate value, today's community associations are tasked with myriad duties. As a contractually- or statute-obligated organization, a community association is faced with significant legal rights, rules, and responsibilities. U.S. Risk Underwriters, a leading provider of customized insurance solutions for these organizations, knows that community associations must protect themselves and their assets against potential legal claims.
The Role of the Community Association
Homeowners' and community associations were created to protect the common good of residential real estate participants. Originally intended to control the growth in neighborhood areas, these associations have evolved over time. In some cases, HOAs may exist to provide affordable amenities for a given neighborhood – amenities that would be out of reach for individual homeowners. They may also screen potential home purchasers, granting approval to those purchasers meeting rigorous qualification standards. Others provide for the maintenance and upkeep of common areas, or to initiate additions and improvements of the property. It is estimated that there are over 450,000 such organizations in the United States, representing about 40 million residents.
A typical community association is set up as a business entity, either by incorporation or limited partnership. There may be a board of directors or some other governing committee including officers or trustees. Membership in these organizations is not optional; in fact, homeowners purchasing real estate in an association-controlled neighborhood are enrolled automatically and must pay monthly or annual dues as contractually obligated. There may also be special assessments or fees for certain aspects, such as the use of community amenities or for future projects. By-laws of the typical association include provisions to require financial disclosures to participants, including annual operating budget information as well as details about projects or property improvements that will enhance home ownership in the neighborhood. It is important to note that failure to pay assessments or fees can result in liens against the homeowner's property or other legal remedies including property foreclosure.
Community Associations: Legal Duties, Obligations, and Liabilities
Of all of the potential roles and responsibilities of a community association, its primary function is that of fiduciary obligation. The collection of fees and assessments, along with entering into maintenance and construction contracts for common areas, on behalf of participating property owners, are the most important functions of the HOA. The obligation to handle those responsibilities falls on the association, its board membership/trustees, and its director. Failure to handle these functions can present significant liability challenges, either through lawsuits filed by individual homeowners or as a class action by multiple affected parties.
The community association also has governmental duties and obligations, establishing community standards and permissible actions by homeowners participating in the association. Liability concerns also arise when the contract language of an HOA differs from the enforcement of its provisions, such as in cases where the enforcement of regulations oversteps the original intent of the contract itself. Heavy-handed or uneven enforcement of HOA provisions can lead to charges of discrimination or misconduct on the part of association board members and its director(s).
Finally, as mentioned earlier, a community association acts as a non-profit business organization, and in fact is typically set up as a business entity. Its goal is to enhance and protect the value of property in the neighborhood on behalf of participating homeowners, and as such must operate with an eye toward sound business practices. And, as a business, there are risks associated with misconduct, negligence, or fraud to be concerned with. U.S. Risk Underwriters, through its customized insurance approaches for community associations, understands that HOAs and other associations must manage their risk exposures carefully. By providing specialized insurance – the company's Tailored Community Association Plan, or TCAP – associations can protect their own assets as well as the assets of participating property owners. Association insurance typically includes coverage for property damage and injury claims as well as liability protection for directors, officers, committee members, and volunteers of the association. With this crucial liability insurance coverage, community associations can maintain property values while protecting the interests of the association itself and its participating members. ◼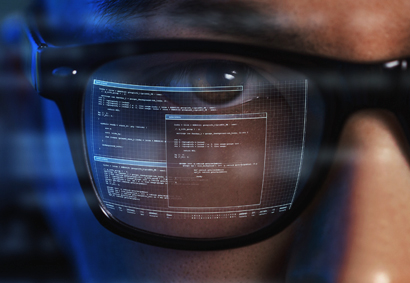 Cost-Effective Cyber Risk Strategies
October 1, 2023 | While cybercrime has long been a risk for enterprises of all sizes, the threat of data breaches, ransomware attacks, and outright theft have increased… more ▶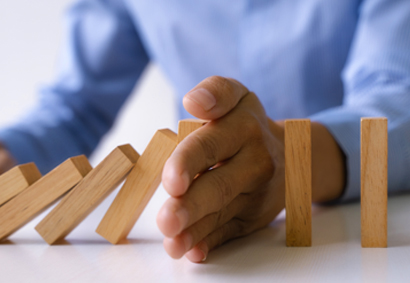 About Integrated Risk Management
September 15, 2023 | Businesses face an ever-evolving set of risks. From employee issues to the adoption of new technologies, volatile market conditions, and threats… more ▶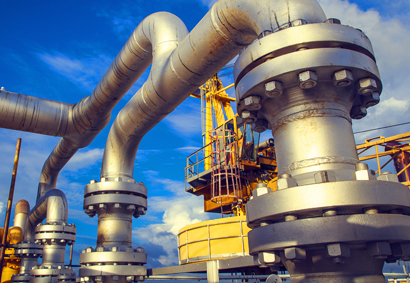 Mitigating Risks in the Oil & Gas Industry
August 31, 2023 | The energy production industry has long been at the mercy of inherent risks arising from internal and external factors. Oil and gas producers must navigate… more ▶