News and Articles
---
The Most Important Steps in Developing a Risk Management Plan
October 22, 2019
For any business, risk management is the cornerstone of success. Reducing or eliminating risk exposures helps to drive down overhead expenses, including insurance claims, property loss or damage, and liability. A risk management plan consists of multiple interrelated parts that must all work together to achieve the desired outcome. Organizations often do not understand the best ways to develop a comprehensive risk management plan, however, and the complexity inherent in such plans can be the "make or break" aspect that negatively affects business operations. U.S. Risk Underwriters, one of the nation's leading providers of specialty insurance solutions, knows that risk management plans are fundamental in business. Here is a look at some of the most important steps to consider when developing a risk management plan for your organization.
Step 1: Identifying Risks
No matter what type of business you operate, there are inherent risks you face. These can be both expected and unforeseen risks. To begin the risk management plan, it is crucial that you identify any risks that could potentially impact your operations. Hazard assessments can uncover areas that present injury risks to employees, such as:
Trip and fall hazards of wiring, equipment, and floor surfaces.
Electrocution hazards.
Fire hazards, such as the presence of flammable materials near heat sources.
Ventilation hazards, particularly in industrial or manufacturing operations.
Moisture hazards that could contribute to slip and fall injuries, equipment damage, or mold growth.
Procedures and processes that present workplace injury hazards, including the proper operation of specialized equipment.
The possibility of unforeseen risks such as natural disasters, fire, or storm events that can put personnel and facilities in peril.
Risks in the workplace are not only physical; it is imperative that business owners understand that personnel can present their own set of risks. Identifying potential risks through the use of hiring practices such as drug screenings and background checks can ward off some of these risks.
It is a good idea to bring all stakeholders into the risk identification process. Personnel may have unique insights into areas that may need attention – those that could cause injury in the workplace. Allowing workers to participate in the risk management process also helps to foster a culture of workplace safety.
Step 2: Analyzing and Evaluating Risks
Now that risks have been identified, the next step in the risk management process is to analyze and evaluate each identified risk. Analyzing risks consists of determining the likelihood of a risk in creating a negative situation, such as a worker injury, reduced productivity, or property damage, and the consequences that may come from the risk. Evaluating risks can help facility managers make important decisions, such as whether a risk is an acceptable exposure or if it warrants further investigation. Many business choose to rank risks using a scale, with minor risks receiving a low ranking and more serious risks getting high priority rankings.
Step 3: Reducing or Eliminating Risks
Your organization has taken the time to identify potential risks and to evaluate the impacts those risks may have on workplace safety and productivity. Now the process to mitigate those risks begins. Risk management's primary goal is to reduce or eliminate risk exposures, helping to keep operations running smoothly and to keep overhead costs down. Hazards that could lead to a worker injury can often be reduced or eliminated relatively quickly, such as removing slip or trip hazards, ensuring adequate work lighting, and providing personal protective equipment (PPE) for operations that may be dangerous. Other risks may require additional steps to mitigate, such as employee training and retraining programs. Workplace safety depends on training. U.S. Risk Underwriters and risk management associations agree that training programs can help to foster a culture of safety in and around the workplace, regardless of industry.
Step 4: Monitoring
One of the areas that is commonly overlooked in the risk management process is the concept of monitoring and reviewing the risk plan. Risks come and go, necessitating the continued monitoring of the workplace environment. In other words, once the plan is developed and implemented, the work isn't over.
One of the leading practices of successful companies is periodic risk assessment, identifying new risks and informing team members of risks that no longer pose significant threats to the operation. Audits of risk management plans and practices are also a good idea; U.S. Risk Underwriters recommends at least quarterly audits to ensure that risks are being managed appropriately. Finally, documenting all steps in the risk plan, including the reporting of workplace injuries and "near miss" incidents can be a valuable learning tool for businesses of any type. These reports point the way toward continued risk identification and elimination, helping to keep the workplace as safe and as risk-free as possible. ◼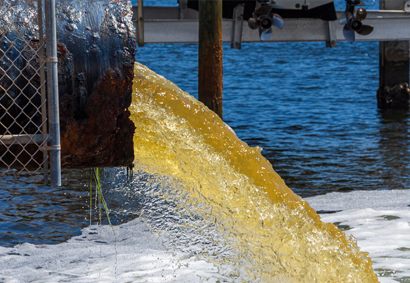 Environmental Pollution: Planning for Risks
December 1, 2023 | For business owners, an environmental pollution incident can result in stiff regulatory penalties and staggering expenses associated with cleanup… more ▶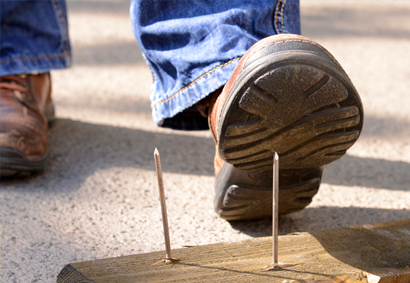 Managing Workers' Compensation Claims
November 15, 2023 | Claims management in workers' compensation programs is a critical component of a comprehensive workplace health and safety strategy, involving… more ▶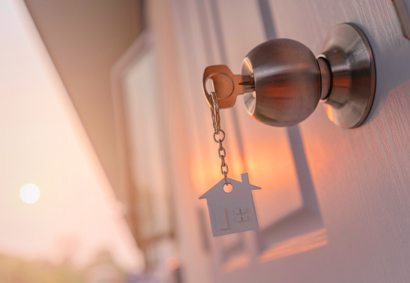 E&O and More in the Mortgage Industry
November 1, 2023 | Real estate professionals, including mortgage lenders, face numerous risks. These risks can result in significant financial burdens, particularly when legal claims… more ▶