News and Articles
---
Managing Risks in Urgent Care Settings
October 18, 2023
Medical professionals face numerous liability risks. In the urgent care arena, balancing the needs of patients while navigating potential risks is no easy matter. In addition to liability insurance solutions, urgent care operations must take a close look at existing and emerging risks to better understand risk transfer strategies.
This article presents some of the most common liability and malpractice risks, followed by risk mitigation strategies that will help illuminate the need for comprehensive protections from both expected and unforeseen challenges in urgent care settings.
To learn more about healthcare insurance solutions, visit our HealthcarePros page.
What are Common Risks in Urgent Care?
Liability risks are common in urgent care settings and can arise from various factors. These risks encompass patient care, operational matters, and adherence to regulatory standards. Some of the key liability risks in urgent care settings include:
Staffing and Training: Ensuring the hiring and retention of qualified medical professionals, proper training, and supervision of mid-level practitioners.
Patient Records and Documentation: This includes maintaining accurate and complete medical records, patient confidentiality, and informed consent documentation. Data risks from cybercrime also fall under this category.
Communication: Effective communication among staff members and with patients and their families is crucial.
Equipment and Facilities: Keeping medical equipment in good working order, maintaining safety protocols, and preventing hazards.
Compliance with Regulations: Staying in compliance with healthcare regulations, laws, and accreditation requirements.
Consent and Patient Education: Obtaining informed consent and providing patients with adequate information about their treatment options and risks.
Medication Management: Avoiding errors in medication prescription, dispensing, and administration.
Patient Wait Times and Flow: Ensuring efficient patient flow and minimizing extended wait times.
Adverse Events and Outcomes: Managing unexpected adverse outcomes, complications, or patient deaths appropriately.
The Threat of Malpractice Lawsuits
Malpractice risks loom large over the healthcare industry, including in urgent care centers and walk-in urgent clinics. In some cases, a malpractice claim can result in expensive legal defenses and loss of reputation. Malpractice risks in urgent care centers encompass a range of concerns related to two broad categories: patient care and operational practices.
Patient Care:
Misdiagnosis or delayed diagnosis of medical conditions.
Inadequate or incorrect treatment.
Medication errors in prescription, administration, or dispensing.
Failure to obtain informed consent from patients.
Documentation issues, such as incomplete or inaccurate medical records.
Communication problems among healthcare providers and with patients.
Operational Practices:
Insufficient quality assurance programs.
Inadequate staff training and education.
Lack of clear communication protocols.
Failure to stay updated with medical best practices.
Inadequate risk management strategies.
These risks – both liability and malpractice – demand careful attention, as many can be mitigated with straightforward strategies that may include training, quality assurance, and a focus on communication.
Managing Current and Emerging Risks in Urgent Care Centers
Urgent care professionals should be aware of various risk mitigation strategies to minimize the potential for malpractice and liability issues in their practice. Here are some key strategies:
Maintain high standards of care and stay updated on best practices.
Thoroughly document patient encounters, including informed consent.
Foster effective communication among healthcare providers and patients.
Establish quality assurance programs and conduct peer reviews.
Provide ongoing training and education for staff.
Implement proactive risk management strategies.
Prioritize obtaining informed consent from patients.
Standardize communication protocols within the healthcare team.
Promote a culture of patient safety.
Maintain appropriate medical malpractice insurance coverage.
Stay compliant with healthcare regulations and accreditation requirements.
Continuously assess and improve processes and protocols.
By incorporating these risk mitigation strategies into their practices, urgent care professionals can enhance patient safety, reduce malpractice risks, and maintain a high standard of care in their facilities. These strategies supplement the protections afforded by healthcare liability insurance. Speak to a qualified healthcare insurance professional for appropriate coverage types and limits suited to the unique needs of your urgent care operation. ◼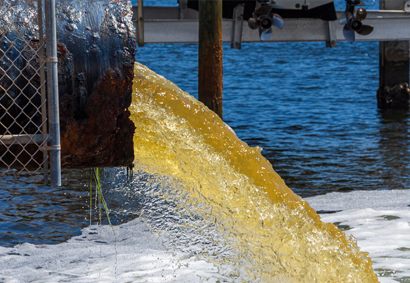 Environmental Pollution: Planning for Risks
December 1, 2023 | For business owners, an environmental pollution incident can result in stiff regulatory penalties and staggering expenses associated with cleanup… more ▶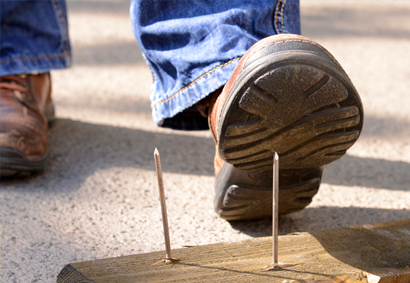 Managing Workers' Compensation Claims
November 15, 2023 | Claims management in workers' compensation programs is a critical component of a comprehensive workplace health and safety strategy, involving… more ▶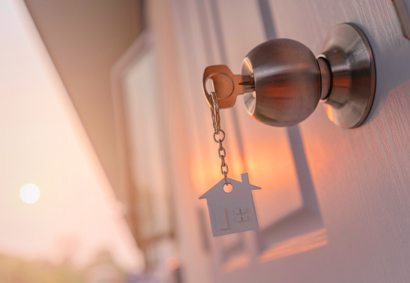 E&O and More in the Mortgage Industry
November 1, 2023 | Real estate professionals, including mortgage lenders, face numerous risks. These risks can result in significant financial burdens, particularly when legal claims… more ▶