News and Articles
---
Occupational Accidents, Injuries, and Illnesses That Are Not Covered by Workers' Compensation Insurance
October 15, 2019
Businesses around the world have a duty to their employees to provide safe workplaces free of the hazards that can result in injury. Workplace injuries are some of the most costly incidents that employers face; even in low-risk professions, work-related injuries account for billions of dollars in lost productivity each year. Workers' compensation and occupational insurance plans help to defray some of the costs associated with workplace injuries, providing coverage for medical expenses and lost wages. Unfortunately, not all injuries are covered by workers' compensation, and it is imperative that employers understand what is and what is not covered.
Workers' Comp Plans: What is Covered
To gain a better understanding of workers' compensation (workers' comp) and occupational insurance, it can be valuable to learn what is typically covered by these insurance solutions. Typically, these insurance plans are considered "no-fault"; in other words, it doesn't matter who or what caused the injury, only that the injury occurred on the job.
For the most part, workers' comp provides coverage regardless of the circumstances that have led to an injury, provided the injury was incurred within the course and scope of one's employment. Injuries that occur on work premises, even if the employee is clocked out for the day, are also typically covered under most states' workers' comp guidelines. Off-premises injuries, such as employees traveling between work sites as part of their duties or as part of work-related travel, may also receive coverage. Courts generally agree, typically siding with the injured worker. If work duties and/or workplace conditions led to the illness or injury, employees can receive insurance coverage.
It is important to note that coverage extends to so-called "occupational diseases", or those health conditions that are the direct result of exposure to certain workplace conditions. Communicable diseases passed through needle pricks in the healthcare sector, asthma from exposure to fumes, or heat-related illnesses in physically-demanding work conditions are examples of occupational diseases typically covered under workers' insurance plans.
Workers' Comp Exclusions
Workers' comp and occupational insurance cover a broad range of work-related injuries and illnesses. However, as with any insurance plan, there are exclusions. Employers and employees alike need to understand these potential areas of exclusion in order to better manage the risks associated with work operations.
Some common workers' comp coverage exclusions include:
Injuries/illnesses outside the workplace: Employees commuting to and from the office or workplace often believe they are covered if they become injured; insurance policies typically exclude coverage from these claims.
Pre-existing physical or mental health conditions: If an employee had a pre-existing medical condition, he or she may not receive workers' comp coverage for the condition, as it existed outside the course and scope of duties. There may be exceptions; check with plan language for specifics.
Injuries received as a result of fighting or horseplay: Even if these injuries occur in the workplace, they are not covered under workers' comp plans.
Certain mental health conditions: Work can be stressful, and cumulative stress may result in a worker's inability to complete his or her tasks. Unfortunately, work-related stress incidents are not always covered. Check with specific plan language for coverage of injuries related to workplace stress.
Injuries/illnesses occurring as a result of drug or alcohol use: Occupational insurance and workers' comp plans typically have stringent restrictions on coverage for employees who were under the influence of drugs or alcohol and became injured on the job.
Occupational insurance and workers' compensation insurance plans are designed to provide coverage for injuries and illnesses occurring in the workplace. These valuable protections help to manage risks and give employees compensation for medical expenses and lost wages. Most insurance plans have broad coverages, but employers need to be aware that not every injury or illness is covered. Armed with this knowledge, employers can take the steps needed to make their workplaces as safe as possible for their valued employees. ◼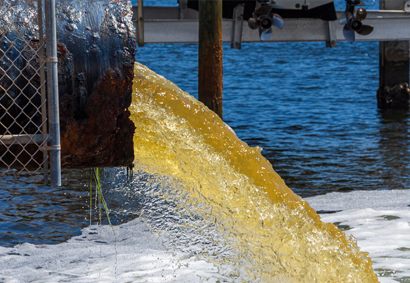 Environmental Pollution: Planning for Risks
December 1, 2023 | For business owners, an environmental pollution incident can result in stiff regulatory penalties and staggering expenses associated with cleanup… more ▶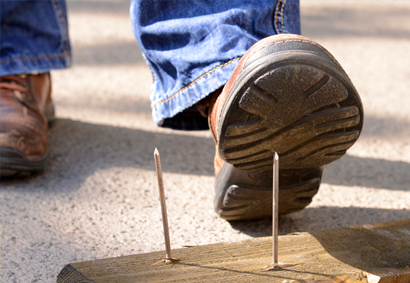 Managing Workers' Compensation Claims
November 15, 2023 | Claims management in workers' compensation programs is a critical component of a comprehensive workplace health and safety strategy, involving… more ▶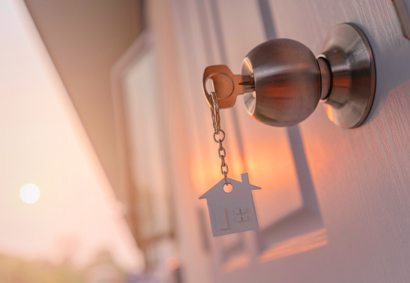 E&O and More in the Mortgage Industry
November 1, 2023 | Real estate professionals, including mortgage lenders, face numerous risks. These risks can result in significant financial burdens, particularly when legal claims… more ▶