News and Articles
---
Workers' Compensation and Long-Term Occupational Illnesses and Injuries
January 7, 2020
Workers' compensation and other forms of occupational insurance provide financial support for employees injured in the course and scope of their duties. Nearly every state requires employers to carry some form of this valuable insurance, which is designed to cover the costs associated with lost wages, medical expenses, and in some cases, long-term disability. Each occupational insurance policy is different, however, and both employers and employees must better understand the potential limitations of coverage for injuries and illnesses resulting in the need for long-term care.
Long-Term Injuries and Illnesses: Occupational Insurance Coverage
It is a common misconception that workers' compensation insurance only covers employees who have an accident at work. Injuries and illnesses do not have to be caused by an accident for the employee to be eligible for coverage under state occupational insurance statutes; injuries resulting from repetitive stress or motion are typically covered by most states' plans. Illnesses received from workplace conditions, such as exposure to environmental or chemical substances that lead to illness, are also typically covered. These illnesses can include:
Heart and circulatory system conditions
Lung diseases such as asthma, respiratory inflammation, and cancer
Digestive disorders occurring from stress or from environmental/chemical contaminants
Illnesses and injuries received as a result of workplace conditions – both exposure and in repetitive motions – are considered long-term incidents, as symptoms may not appear for months or years. Recovering from these workplace-related illnesses may also take a significant amount of time, necessitating the support of occupational insurance coverage.
Eligibility for Long-Term or Permanent Disability
Workplace-related injuries or illnesses sometimes result in the need for long-term care. In worst case scenarios, such workplace incidents may make the employee unable to return to work. In these cases, workers' comp insurance may provide long-term or permanent disability benefits. To be eligible for long-term or permanent disability under occupational insurance, the employee must:
Be able to prove the injury or illness was work-related.
Demonstrate the nature of the injury or illness and how severe it is.
Whether the injury or illness makes it impossible for the employee to return to his or her duties, or if certain medical restrictions impair the ability of the worker to go back to work.
Unless the injury or illness was self-inflicted, or such injury/illness resulted from the worker engaging in illegal substance use or activity, workers' comp typically provides coverage for medical expenses and lost wages. This is also true of injuries/illnesses that result in long-term impairment or disability.
There are two major categories of permanent disability when it comes to calculating benefits: permanent total disability and permanent partial disability. For permanent partial disabilities, there are both scheduled and unscheduled losses. Scheduled losses are those that appear on in state workers' comp laws, while unscheduled losses do not appear on a state's list and may be more difficult to calculate. Not all states may use an impairment rating to calculate benefits for unscheduled losses, and may instead measure loss of future earning capacity, wage losses, and factors like age, training, and education.
Claiming a Long-Term Work-Related Injury or Illness
For employees, it can be difficult to pinpoint the causes of an injury or illness, particularly for those exposed to hazardous workplace conditions. Documenting the injury or illness may require the assistance of a qualified medical professional. Other employees in the workplace who exhibited similar symptoms may also be used to gather documentation as proof the workplace itself or prevailing conditions led to the injury.
Each state has different rules governing occupational insurance claims. For employers and employees, the state's workers' comp agency may be consulted for specifics. Long-term injuries and illnesses are an unfortunate part of the employment landscape, but injured workers can take comfort in knowing that their medical and long-term care/rehabilitation expenses are covered by many occupational insurance plans. ◼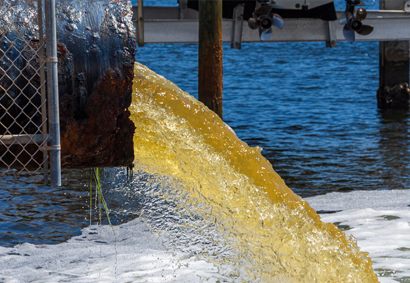 Environmental Pollution: Planning for Risks
December 1, 2023 | For business owners, an environmental pollution incident can result in stiff regulatory penalties and staggering expenses associated with cleanup… more ▶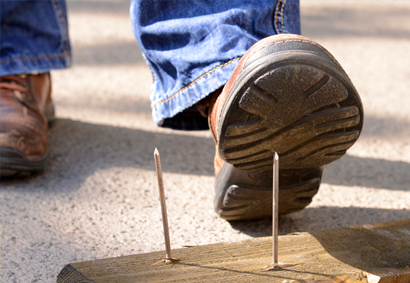 Managing Workers' Compensation Claims
November 15, 2023 | Claims management in workers' compensation programs is a critical component of a comprehensive workplace health and safety strategy, involving… more ▶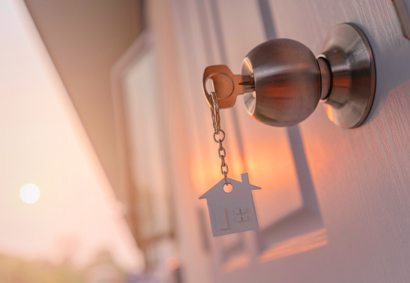 E&O and More in the Mortgage Industry
November 1, 2023 | Real estate professionals, including mortgage lenders, face numerous risks. These risks can result in significant financial burdens, particularly when legal claims… more ▶