News and Articles
---
Can Event Insurance Policies Cover Acts of Terrorism?
January 22, 2019
Around the world, events bring people together. Whether these events are a professional sports game, a music festival, or a live art performance, large crowds can be expected. As such, these special events may be a target for acts of terrorism. Recent terrorist attacks targeting event attendees have raised the specter of terrorism insurance in the minds of event promoters, leading to many questions. Is entertainment insurance sufficient to cover the risks associated with a terrorist attack? The answer to that question is not as clear-cut as many event promoters hope.
Terrorism on the Rise
Terrorists attacking special events entered the national consciousness in 1975 with the publication of Black Sunday, a bestselling fiction novel by author Thomas Harris about a plot to bomb the Super Bowl. The book was inspired by the 1972 Munich Olympics incident where Israeli athletes were held hostage, then murdered, by Palestinian terrorists. Although the book was a work of fiction, the threat of terrorist attacks on special events is very real.
In recent years, several highly-publicized tragedies at the hands of terrorists changed the way event promoters plan for unforeseen incidents. Together, the Boston Marathon bombing in 2013, the Manchester Arena bombing in 2017, and the mass-shooting incident at the Route 91 Harvest music festival in Las Vegas, Nevada, claimed the lives of nearly 100 people and caused hundreds more serious injuries. The injuries and fatalities led to millions of dollars in liability claims – claims which event hosts, promoters, and venue owners were forced to confront.
Entertainment and Terrorism Insurance: The Basics
Entertainment insurance, sometimes referred to as event or special event insurance, comes in two common forms: standalone policies specific to each event and annual special events coverage that cover a promoter or producer for all events they may perform in a given year. These specialized forms of insurance are designed to protect venue owners and event promoters from the liabilities associated with an event, including property damage if property cover also purchased,. In some cases, if the event were to be cancelled, entertainment insurance – specifically event cancellation coverage — may provide financial reimbursement for event hosts and venues.
Prior to the terrorist attack on September 11, 2001, coverage for acts of terrorism were not necessarily excluded as part of a commercial insurance package. Today, the story is quite different; in today's commercial insurance market, terrorism insurance is not typically covered under special event insurance policies. In truth, acts of terrorism may be specifically excluded from coverage under entertainment insurance policies. Thankfully, terrorism insurance is available from specialized insurance firms, typically, London based, and can be added to a venue, event planner's or promoter's slate of coverages they purchase for an event. This factor was made possible by the passage of the Terrorism Risk Insurance Act, or TRIA, in 2002, but it is important to note that TRIA, or TRIPRA as it called today, is not true terrorism insurance. . According to an insurance industry survey, about 60% of all U.S.-based businesses have some form of TRIA or TRIPRA insurance in place.
Important Information about TRIPRA coverage
For insurance agents, it is critical to inform business clients that not all attacks may be covered. In fact, there are specific requirements that must be met for losses to be covered. First, for insurance to provide coverage in a terrorist attack, that attack must be certified by the U.S. Department of the Treasury as a terrorist attack or incident. The Secretary of the Treasury has the jurisdiction to certify both domestic and foreign terror acts. To qualify for terrorism certification, the attack must be violent in nature and have as its objective an effort to influence governments or civilians. In addition, no act will be certified if the aggregate of property and casualty losses do not exceed $5 million in value, and the act itself must also cause a minimum of $100 million in property damage and injuries to be considered a terrorist attack by the Treasury Department.
Entertainment insurance protects against many losses, but as shown above, there are limitations. In order to provide coverage for accidents, business interruption, and acts of terrorism, event promoters, venue owners, and entertainment companies must seek the appropriate insurance policies – perhaps even a combination of commercial and specialty policies. With this insurance in place, the business assets are protected from the losses associated with a wide number of circumstances. ◼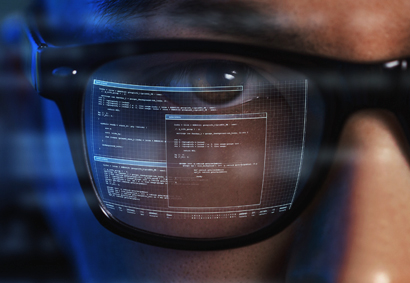 Cost-Effective Cyber Risk Strategies
October 1, 2023 | While cybercrime has long been a risk for enterprises of all sizes, the threat of data breaches, ransomware attacks, and outright theft have increased… more ▶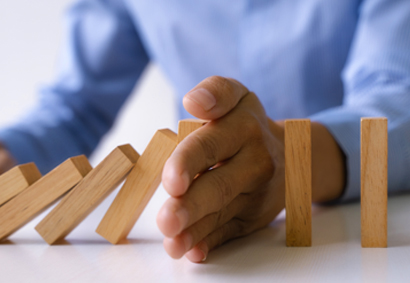 About Integrated Risk Management
September 15, 2023 | Businesses face an ever-evolving set of risks. From employee issues to the adoption of new technologies, volatile market conditions, and threats… more ▶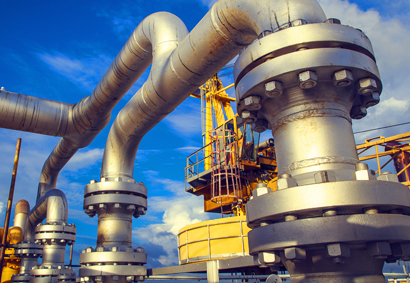 Mitigating Risks in the Oil & Gas Industry
August 31, 2023 | The energy production industry has long been at the mercy of inherent risks arising from internal and external factors. Oil and gas producers must navigate… more ▶