News and Articles
---
The Effects of the Driver Shortage on the Transportation Industry
January 15, 2019
The world's economy depends on the timely and safe delivery of goods from manufacturers to consumers. Trucking is the cornerstone of industry; without trucks and drivers, companies are limited in sales, and consumers may have difficulties in obtaining the products they demand. Looking at America's highways and byways, one may be surprised to learn that the transportation industry is facing an unprecedented driver shortage. U.S. Risk Underwriters, a leading provider of specialty insurance solutions for the transportation industry, knows that companies are scrambling to understand the reasons behind the driver shortage. In this guide, we will take a deeper look at the U.S. driver shortage and ways that the transportation industry is addressing this challenge.
Trucking: Facts and Figures
In the United States, trucks account for nearly 70 percent of all freight tonnage, and the percentage is increasing each year. The trucking industry was worth just over $700 billion in 2017, the most recent year figures are available.
In 2017, the American Trucking Association (ATA) indicated that there were over 900,000 drivers employed in the U.S. That number has shrunk; 2018 figures saw the number of drivers employed contract to about 870,000. In other words, there is a driver shortage of approximately 30,000 to 35,000, according to the ATA. Another industry resource suggested the shortage figure is even higher, with a shortfall projected to be almost 300,000 in the second quarter of 2018. This shortage only applies to the trucking class known as long-haul or over-the-road truckload carriers; privately-owned trucking fleets and a segment known as Less-Than-Truckload (LTL) volume do not experience chronic driver shortages. In order to meet volume demands, the long-haul trucking segment will have to recruit and train about 100,000 new drivers each year – a steep task for an industry that has been expected to do more with each passing year.
Reasons Behind Driver Shortages in the Trucking Industry
There are many factors that influence the trucking industry and its ability to both retain experienced drivers and to attract new qualified drivers. The driver numbers began to decline starting in 2004 when the federal government changed rules regarding a driver's maximum workday of 11 hours of driving in any 14-hour period. Because drivers were constrained from working longer hours, more were needed to cover freight routes. The truck driving population is aging rapidly, as well; only 20 percent of drivers in the U.S. are in the 23-34 age bracket, and many of the remaining driver population is nearing retirement age. Recruiting new long-haul truck drivers fresh out of high school is out of the question for most of the industry, thanks to federal regulations that require a driver to be at least 21 to cross state lines. This regulation has served to stifle recruitment among younger generations.
Salaries are a contributing factor as well. In the private fleet and LTL sectors, experienced drivers may make $75,000 to $80,000 each year. Some drivers in the private fleets may make as much as $100,000 annually. In the long-haul and for-hire sector, however, salaries lag far behind, with the average around $45,000 in annual salaries. The lifestyle of truckers has lost its appeal among younger generations, too. Long-haul truckers may be away from home for days or even weeks at a time, interfering with the ability to start families and lead normal, stable lives.
Expenses Rising Along with Demand for Truckers
Industry analysts have long known that the trucking industry can be extremely wasteful, driving millions of miles each year with empty trucks. Current freight-brokering operations also account for substantial waste, leading to more trucks remaining empty on return legs of their long-haul journeys. The industry has been investigating ways to make trucking more efficient by leveraging technologies like GPS and supply chain management practices. For now, the driver shortage remains at the top of industry concerns. Technology may improve the logistics of trucking, but improving salaries and recruitment among younger generations is the key to overcoming driver shortfalls.
The transportation industry faces many unique risks as it delivers goods and services across the country. U.S. Risk Underwriters has developed insurance solutions to meet the needs of a changing industry. With fleet and non-fleet coverages and numerous options available in a variety of state segments, the trucking industry can protect its financial assets and its employees, even as it is expected to meet increasing demands for its services. ◼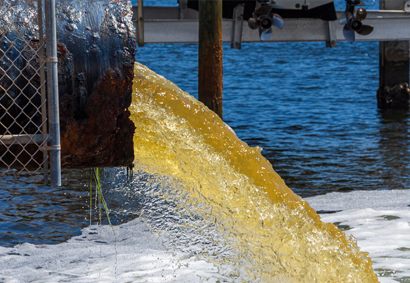 Environmental Pollution: Planning for Risks
December 1, 2023 | For business owners, an environmental pollution incident can result in stiff regulatory penalties and staggering expenses associated with cleanup… more ▶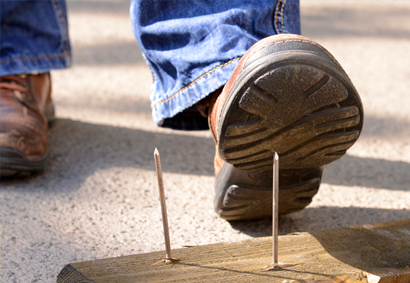 Managing Workers' Compensation Claims
November 15, 2023 | Claims management in workers' compensation programs is a critical component of a comprehensive workplace health and safety strategy, involving… more ▶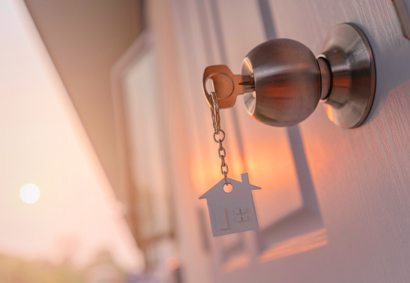 E&O and More in the Mortgage Industry
November 1, 2023 | Real estate professionals, including mortgage lenders, face numerous risks. These risks can result in significant financial burdens, particularly when legal claims… more ▶