News and Articles
---
How Sleep Impacts Workers' Compensation Claims
January 14, 2020
It's no surprise that America's workforce is fatigued. Long hours on the job and the demands of family life have created situations where workers have become overtired. Tired workers are more likely to make mistakes on the job, and these mistakes can result in injury. Chronic lack of sleep has also been pinpointed as a cause for numerous health concerns. In all, the lack of sleep among America's workers has led to a rise in workers' compensation claims. Occupational insurance plans like workers' comp provide benefits for those employees injured at work, but it is imperative for business owners and managers to understand the relationship between poor sleep habits and an increase in injury claims.
Sleep Deprivation and Chronic Tiredness
According to an investigative article published by the Huffington Post, it is estimated that up to 40% of Americans are not getting enough sleep. Adequate sleep is defined as seven or more hours of uninterrupted sleep each night. When workers are not adequately rested, certain effects manifest themselves:
Poor sleep habits are directly related to chronic illnesses like heart disease, diabetes, obesity, and high blood pressure.
Those not getting adequate sleep are far more likely to have cognitive impairments going beyond grogginess; sleep deprivation can cause long- and short-term memory loss, poor decision-making abilities, motivation, and lack of attention.
Tired people are estimated to cause up to 100,000 motor vehicle accidents each year in the U.S., resulting in thousands of injuries and as many as 1500 deaths annually.
Overtired workers may make critical errors and mistakes. One research article published in the Archives of General Psychiatry suggests that insomnia/lack of adequate sleep results in nearly 275,000 workplace accidents each year and costs companies in excess of $30 billion in injury claims. An estimated $63 billion in lost productivity further points to the need for business owners to address tired workers.
These effects are aggravated by the sheer numbers of people suffering from a lack of sleep. The U.S. Centers for Disease Control and Prevention (CDC) estimate that 50-70 million adults in the United States have some type of sleep or wakefulness disorder. These staggering numbers point to sleep deprivation as not only a public health and safety concern, but also a dangerous risk for businesses across the country.
Occupational Insurance Claims on the Rise
Employers throughout the United States are faced with rising injury claims on workers' comp and other occupational insurance policies. An analyst for insurance company MetLife estimates that companies pay an additional $1200 in medical and lost wage costs per sleep-deprived employee each year.
With almost 275,000 workplace accidents related to lack of sleep among employees each year, many resulting in injuries to workers, insurance costs have skyrocketed. Premiums for occupational insurance plans are tied to the number and frequency of claims, among other factors. For companies that experience high levels of sleep-deprived workers, these costs can quickly become overwhelming.
Combatting the Risks of Tired Employees
Thankfully, industry analysts believe that implementing solutions for chronically-tired workers is one of the easiest things to address, and by doing so, employers can improve employee health and productivity. Solutions for employers include:
Training employees on proper "sleep hygiene" practices, such as following sleep routines, avoiding caffeine, alcohol, and heavy meals before bedtime, managing stress, and seeking medical help when needed.
Implementing routine rest breaks for employees. This includes meal and other breaks spaced out over the morning and afternoon.
Setting maximum work hour limits – in a culture that prides itself on working long hours, this aspect can be difficult for employers to implement, but the struggle is worth the payoff in the end. Work hour limits can be set for either daily or weekly maximums. Workers who feel that employers are addressing the work/life balance report increased job satisfaction, and that ultimately influences worker retention rates.
Providing compensatory time for employees – employees who must work additional hours or shifts should be given compensation hours. This serves as an incentive to take breaks away from work, which can help improve productivity while reducing on-the-job tiredness and the accident risks associated with tiredness.
By combatting sleep deprivation in workers, employers can help better protect employees from injuries and illnesses. These solutions also keep overhead costs in check, such as occupational insurance claims and annual premiums. Together, employers and employees can find ways to finally beat sleep deprivation, benefitting both groups and ensuring a productive and safer workplace. ◼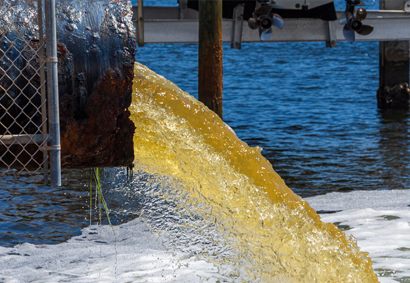 Environmental Pollution: Planning for Risks
December 1, 2023 | For business owners, an environmental pollution incident can result in stiff regulatory penalties and staggering expenses associated with cleanup… more ▶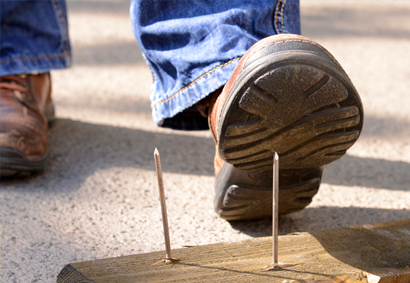 Managing Workers' Compensation Claims
November 15, 2023 | Claims management in workers' compensation programs is a critical component of a comprehensive workplace health and safety strategy, involving… more ▶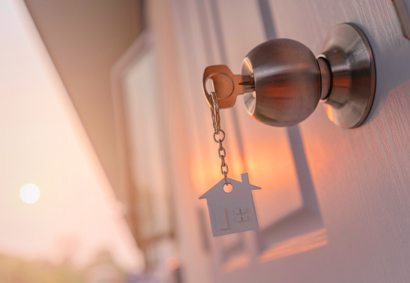 E&O and More in the Mortgage Industry
November 1, 2023 | Real estate professionals, including mortgage lenders, face numerous risks. These risks can result in significant financial burdens, particularly when legal claims… more ▶